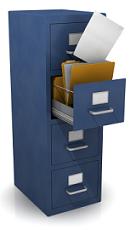 Insurance is a necessary expense if you want to protect your assets in the event of an unexpected catastrophe. Without insurance, you could lose most of your assets and go bankrupt. The good news is that you don't need to buy all the insurance policies out there. But here are the five that we highly recommend:
1. Health insurance: If you become sick and require emergency care or a hospital stay, it's likely be expensive. Health insurance protects you against these unexpected problems by reducing your immediate costs. You can reduce some of your costs related to premiums by paying a higher deductible and combining your health insurance plan with a health savings account.
2. Life insurance: You won't be around to benefit from your life insurance policy. But if you love your family and they depend on your income for their livelihood then you should buy life insurance. It's designed to provide a payout to your beneficiaries in the event of your death. Your policy should be large enough to replace your income. You can also factor in other items, such as your funeral expenses and paying for your children's college education.
3. Car insurance: In most states, you are legally required to carry car insurance. States that require it each have different liability limits that you are required to purchase to cover the damages you cause to other people and their property. If you cause an accident and get sued, it can be financial devastating without car insurance. If you have a newer car, it's a good idea to buy comprehensive and collision coverage. Collision coverage pays to repair your own vehicle in the event of an accident. Comprehensive coverage pays for damage to your car that isn't due to car accidents (like theft, fire, vandalism, natural disasters and collisions with animals). Most lenders require you to buy comprehensive and collision coverage for the life of the auto loan.
4. Home insurance: It will pay for damages caused by certain perils or for the cost of rebuilding your home in the event of a catastrophe. Home insurance can also cover theft. Make sure that your coverage is adequate; you may need to increase your coverage as you make upgrades to the home, and as it value increases. If you are renting, you can also get renters insurance. Read your policy carefully. Standard home insurance policies do not cover damages that result from floods, tornados and earthquakes.
5. Long term disability insurance: While many people purchase life insurance, they sometimes overlook the need for disability insurance. If something happens and you are incapable of earning a paycheck, your family could quickly find itself in a dire financial status. Long term disability insurance can replace your income while you are unable to work. Make sure you understand the terms of your coverage, though, and understand what constitutes disability.
Other insurance policies to consider Depending on your financial situation, you may want to consider some additional protection. Not everything is adequately covered by the five most basic of insurance policies. Here are three more insurance policies that many people can benefit from:
1. Long term care insurance: If you are concerned that you will eventually need to spend a significant amount of time in a long term care facility, it might be wise to purchase a long term care policy. It will help you pay for stays in nursing homes and assisted living facilities. It's important to realize that Medicare will not pay for your stay in these facilities. If you don't want to rely on state nursing homes, long term care insurance can help. The younger you are when you buy this policy, the less expensive it will be. Carefully read the terms so that you understand how it works.
2. Accidental death and dismemberment: If you work in a dangerous job, or have an extreme hobby that could result in death or dismemberment, you might consider this coverage. Check your long term disability coverage. If you do not feel that the coverage is adequate, you might supplement with accidental death and dismemberment coverage. If you lose a limb, you could qualify for a straight payout, depending on the limb in question, which can be helpful as you wait for your disability coverage to kick in. Additionally the accidental death coverage can be a help to your family. While this coverage is not right for everyone, it can be useful to some in certain situations.
3. Umbrella liability: If you want high liability limits for your home and car insurance, consider an umbrella liability. Most umbrella policies increase your liability limits up to $1 million. Liability protects you from the cost of lawsuits as well. For most people, the liability coverage they already have from other policies is probably sufficient. However, if you have large assets to protect, the extra protection can be beneficial. A knowledgeable financial adviser can help you determine whether this is practical for you.
In the end, insurance is intended to protection you. If you are careful about how you choose your coverage, you are likely to get good protection at a price you can afford. That way, when calamity strikes, it won't be as much trouble to your finances.