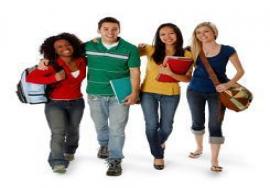 If you have a college-bound child, you'll probably want him or her to have health insurance. Most medical plans offered by employers generally cover your children until they're 19, and may extend coverage to dependents between age 20 to 24 - or until they graduate from college.
If you don't have health insurance for your child, you may consider a college health plan, offered by most colleges and universities. But are they a good buy? New York Attorney General Andrew Cuomo doesn't think so. Cuomo sent a letter to more than 300 colleges, universities, professional schools and trade schools, asking them to review their sponsored student health insurance plans.
A recent investigation by the New York Attorney General's Office showed that many college-sponsored plans charge excessive premiums, provide low coverage limits and impose unfair exclusions -- some of which conflict with consumer protections contained in the health care reform laws.
Taking advantage of students? Cuomo also subpoenaed the records of the 10 largest insurers of students and the five large brokers, agents, and consultants after the probe revealed "troubling and conflicted relationships" between insurers and agents.
According to Cuomo, there was evidence of undisclosed contracts that created incentives for insurance agents to sell overly expensive plans to schools and to work against the best interests of the students. The investigation found many instances where the amount of claims paid out by the insurer was far lower than the premiums students paid.
The investigation also found that many colleges require students to purchase a school-endorsed, health insurance plan unless students can provide proof of comparable coverage. Cuomo estimates that school-sponsored student health insurance is a $1 billion industry, with about 1 million students nationwide obtaining coverage on school-sponsored plans. He believes being informed of the unscrupulus practices that currently exist can help schools negotiate better health insurance options and states that his office's investigation is ongoing.
Health insurers fire back Robert Zirkelbach, spokesman for America's Health Insurance Plans, argues that schools have flexibility in the types of coverage they can offer to students, and often the plans are created to complement other health services, such as on-campus clinics. Zirkelbach says that college plans are highly customized for the unique needs of each school, and that the high turnover of college populations adds to the cost.