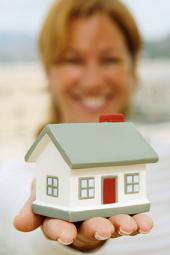 If your home has just suffered a major catastrophe, the only thing worse than the damage is finding out that your homeowners policy doesn't cover it. You may be surprised at some of the perils excluded from a standard policy. But coverage varies by insurer and the state where you live, so pay attention when choosing your insurance policy.
Most home insurance policies fall under the category of HO-2. (There is a HO-1 designation, but it is so basic that many companies don't even offer it anymore.) For the most part, your HO-2 policy coverage will include home damage caused by the following perils:
1. Ground traveling vehicles 2. Aircraft 3. Objects falling from the sky 4. Fire 5. Smoke 6. Lightning 7. Hail 8. Windstorm 9. Explosion 10. Ice, snow or sleet whose weight causes problems 11. Eruption of a volcano 12. Freezing pipes in plumbing, air conditioner, or household appliance 13. Vandalism 14. Water or steam from plumbing, heating, air conditioning, appliances or fire-protection 15. Riot 16. Theft
However, in some cases, damage caused by freezing pipes in your outdoor sprinkler system may not be covered, even though frozen or burst plumbing pipes are covered under a standard home insurance policy. You should be clear about which specific items are covered, and what the definitions of each are.
Increasing your home insurance coverage Even though there are many things covered, HO-2 coverage still leaves room for some problems. If you want a more comprehensive policy, you can consider an HO-3 homeowner policy. However, there are some perils that not even an HO-3 policy will not cover. They include:
• Flood: Water damage from flooding is usually not covered by a standard homeowners insurance policy. Water damage from sewer back-ups and from water seeping through the foundation isn't usually covered, either.
• Earthquake: If an earthquake damages your home, you aren't covered by your regular homeowners policy. Landslides, mudflows, sinkholes and shockwaves aren't covered, either.
• War: Damage due to acts of war is not covered. This includes undeclared war and civil war.
• Nuclear hazard: You are not usually protected by damage to your home caused by nuclear hazard.
• Power failure: If a power failure somehow resulted in damage to your home, you are usually not covered by your homeowners policy.
• Faulty construction: If your home was built with bad workmanship or shoddy materials, your homeowners policy probably won't cover the resulting damage. This applies to faulty zoning and poorly completed repairs.
• Government involvement: Unfortunately, if the government seizes your property, or if it arranges for its destruction, you will not be compensated for the loss. This means that if the government is claiming eminent domain and offers to buy your home, you might consider the offer.
• Bringing your home up to code: If your home isn't up to code, you will probably need to spend money to make the necessary changes to update your home's construction. However, it will not usually be covered by your homeowners policy.
• Neglect: If you neglect your property or fail to see to its upkeep, the insurance company may decide not to cover the damage. Also, you are expected to take preventative measures to protect your property if you want the insurance company to cover your losses.
• Intentional Damage: If you intentionally destroy your property, your insurer will not cover the damages.
For some, these exclusions can cause problems. If you live in an area where floods are likely, you should consider purchasing flood insurance. The same is true of those who live where earth movements, like earthquakes and landslides, are regular occurrences. You can usually purchase extra coverage by adding it to your standard policy or purchase separate earthquake insurance.
When shopping for home insurance quotes, ask your insurance agent to specify your coverage level and what options you have for getting additional coverage if you need it. Depending on your circumstances, a standard policy may or may not be sufficient for your needs. You can purchase more coverage, but it will cost more.
To lower your premiums, you can ask your insurer to increase your deductible. Deductibles are generally $250 or $500. You can save up to 24 percent on your premium, when you increase your deductible to $1,000. Have an emergency fund available to help you cover the out of pocket expenses.