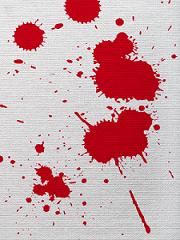 Do murders and traffic accidents have something in common? I'm racking my brain to find the correlation between the two. But states with high homicide rates also tend to have higher traffic-accident deaths, according to a study by the University of Michigan Transportation Research Institute.
The study found that the homicide rate per every 100,000 people was 5.7 in the 25 states with the highest traffic-fatality rates. But it was only 4.8 for the 25 states with the lowest traffic fatality rates and the District of Columbia. If we exclude Washington, D.C., the homicide rate for those 25 states with the lowest traffic-fatality rates was even lower – at 3.8.
Out of the 10 factors examined, the following seven were the most prominent.
• homicide rates • proportion of male drivers • proportion of older drivers • number of alcohol-related liver failures (suggesting intoxicated driving too) • density of physicians (doctors crash the most) • seat-belt use • income
But the strongest predictor was the homicide rate. Are people who live in higher crime areas more aggressive -- even when it comes to driving? That's what the study concluded. Then again, murders tend to happen in metropolitan areas, where there are also more car accidents, and thus higher car insurance rates. What do you think?