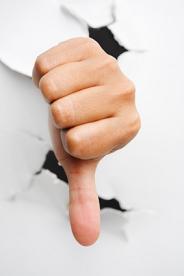 It was only within a day or two of the Haiti earthquake that reports warned about charity scams that claimed to be collecting money for Haitian relief. Scams have always dogged the insurance industry, too.
A.M. Best recently reported on a "faux" travel insurance company in Florida that operated without an insurance license. Florida officials intended to shut down Prime Travel Protection Services. Still, the company wasn't caught before selling policies and racking up more than 300 complaints from customers who purchased travel insurance to cover cruises that were eventually cancelled.
Of course, it's illegal to sell insurance policies without being licensed. Yet every year unlicensed insurers are caught and disbanded. If you plan to buy a policy from an insurance company you've never heard of, take a minute to verify that it's licensed in your state. Your state insurance department will have a list of licensed insurers.