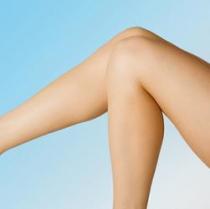 Celebrities are a funny lot. Many start out just like you and me – the average Joe and Joanne from a middle class family. Along the way, though, something happens. Maybe it's the money. Maybe it's the adulation. Maybe it's the being surrounded by loonies trying to get a piece of their fortune and fame. Whatever it is, some celebs spend obscene amounts of money on insuring certain parts of their anatomy. Take a look at these 11 wacky celebrity body part insurance policies.
11. Shirley MacLaine – Alien Abduction, $25 Yes, alien abduction insurance exists - and world-famous actress, dancer and author Shirley MacLaine bought a policy worth $25. With numerous books explaining her beliefs in new age spirituality, it's no surprise that MacLaine believes aliens exist. It should also come as no surprise that she believes alien abduction to be a possibility. We're just scratching our heads about the $25 payout. Maybe she's just a little concerned.
10. Jennifer Lopez – Booty, $27 million Let's play the name game. When I say Jennifer Lopez, what's the first thing you think of? Exactly. J Lo has made a career out of shaking her behind. While she has tried to play down the role of her posterior in her career, she was smart enough to understand the reality of the situation … to the tune of a $27 million insurance policy! And while her love may not cost a thing, her booty is worth a fortune. (Lopez, for her part, actually denies the whole thing.)
9. Dolly Parton – Bust, $600,000 To be fair, even without looking at Dolly Parton, her legendary voice is instantly recognizable, providing the foundation of a long and acclaimed music career. Still, it's her larger than life personality and, well… you know… that helped make her one of the most well-known country music stars in history. Dolly is no country bumpkin, however. She knows the score. And that's why she had her bust insured for $600,000.
8. David Beckham – Feet and Legs, $70 million Whether you call it football or soccer, David Beckham is certainly one of the game's most well-known figures. When he's not displaying pinpoint passing or showing an unmatched ability to move without the ball, he's usually sitting on the bench in civilian clothes with a leg injury of some sort. Call it foresight (or maybe learning from experience), but Beckham didn't get bent. He purchased a big insurance policy – $70 million worth to be exact.
7. Mariah Carey – Legs, $1 billion Her last record contract was the biggest in history. It should be no surprise then, that when it comes to money, Mariah Carey doesn't mess around. After agreeing to be the face (and legs) of Gillette's "Legs of a Goddess" advertising campaign in 2006, she took out a $1 billion insurance policy on her legs. That's right, billion, like with a B! If only she could have insured Glitter for that much. Ouch!
6. Mary Hart – Legs, $1 million David Beckham? Sure. Mariah Carey? Maybe. But Mary Hart? Really? That's right, long time co-host of Entertainment Tonight, Mary Hart, has her legs insured for $1 million! Now, they're certainly not bad legs, but unlike the two previous celebs who rely on their gams as a viable source of income, Mary Hart works on a set where she's filmed from the waist up 98 percent of the time. Money to burn, Mary?
5. Gene Simmons – Tongue, $1 million One of the most identifiable aspects of the band KISS for the last 30 years or so has been Gene Simmons' tongue. In fact, he even had a magazine out for a while called – get this – Gene Simmons' Tongue. Still, for one of the richest men in rock and roll $1 million for a tongue seems like a paltry sum, especially when it's one of the hardest working tongues in show business.
4. Keith Richards – Middle Finger, $1.6 million Just as Gene Simmons is famous for sticking his tongue out, Rolling Stones guitarist, Keith Richards, is famous for sticking out his middle finger. Richards flies that finger so often he grew concerned that someone might grab it or otherwise injure it. Considering that finger is more than a little responsible for over 200 million albums sold worldwide and 37 Top 10 singles, perhaps $1.6 million is a modest amount. Who says it's only rock and roll?
3. David Lee Roth – Sperm, $1 million We have Gene Simmons sticking out his tongue and Keith Richards sticking out his middle finger. With David Lee Roth, well, he has a reputation for sticking something else out. To that end, the Van Halen front man had his sperm insured for $1 million dollars. That's right: his sperm. Hey, those tours get long, and he's just a gigolo; there's no telling when a groupie might show up with a little Davey on the doorstep. That's when this insurance policy pays out. After all, he ain't just talkin' 'bout love.
2. Ben Turpin – Crossed Eyes, $25,000 You read that right: crossed eyes. Silent film star of the early 20th century, Ben Turpin, was a contemporary of Charlie Chaplin. Before CGI graphics and green screens, I guess crossing your eyes might have been considered the height of special effects. So he did it… a lot. The move became his signature, so he insured it for $25,000, which in today's terms, would be like a gajillions dollars!
1. Tom Jones – Chest Hair, $7 million The man, the myth, the legend. He's the Welshman with the voice that makes the ladies in Las Vegas swoon … and launch their knickers on stage. You'd think, as a singer, Jones would try too insure his voice. Not so. It turns out, Tom Jones knows very well which side his bread is buttered on. After years of performing with his shirt half-undone, Jones tried to insure his chest hair for $7 million. Not the chest, mind you, but the chest hair. If that's not unusual, we don't know what is. (Okay, this one might just be a rumor, but as with all things Tom Jones, even the rumors about him are awesome.)
Clearly, there's just about no limit on what some people will insure. So the next time you're considering flood insurance or pet insurance, and you're just not sure if it's a sound investment, revist this list. It changes your perspective on just what a sound insurance policy really is. And if you'd like to read about even more weird insurance policies, take a look at from alien abductions to celebrity body parts, people insure the wackiest things.