2TQXXRY727W4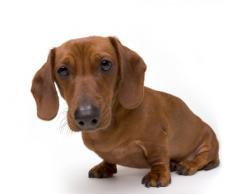 It's not surprising that cars pose a huge danger to pets. But have you ever considered your household furniture as a big threat to your furry friend? According to Veterinary Pet Insurance Co. (VPI), pets commonly break bones by falling or jumping from furniture.
VPI, the nation's oldest and largest provider of pet insurance, recently analyzed its claims data and found that jumping or falling, usually from furniture, are the most common ways pets break bones – after car accidents. In 2008, VPI received more than 5,000 claims for fractures. Roughly 40 percent resulted from car accidents. But the second and third most common causes involved pets jumping and falling – making up another 40 percent of fracture claims. VPI states that these claims most often involved pets jumping or falling from couches, beds and even the laps of their owners.
Top 10 Ways Pets Break Bones
Fight with other pet or animal
Caught in or between object
According to VPI, claims for such accidents ranged from $1,500 to $2,600. That's a lot of money. Has your pet ever been involved in an accident?