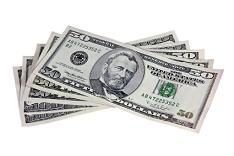 Money market accounts can take the sting out of insurance payments. If you own a home and a car or have a life insurance policy, you have to shell out hundreds, if not thousands, of dollars in premiums on a regular basis. A money market account is a great tool to cushion these financial shocks.
Using a money market account for planning, you can spread out the impact of your insurance bills and get returns from money market rates to help defray some of the cost.
When making a household budget, it's easy to look at insurance as a nondiscretionary item and move on to find other ways to cut costs. However, while insurance may be nondiscretionary, there's still some room to cut insurance costs. Indeed, insurance is the type of big-ticket budget item in which there is often room for significant cuts.
Low deductibles mean higher insurance costs One way to lower your insurance payments is to raise the deductibles on your homeowners or car insurance policies. It may seem like better protection to have low deductibles, but they generally come at the cost of higher premiums.
With higher deductibles, though, you'll have to build up an emergency fund so you'll have cash on hand to cover the deductible if necessary. Effectively, you'll be self-insuring the amount of the deductible. Since every dollar you pay in insurance premiums contains some portion for the insurance company's profit, self-insuring a high deductible should be cheaper over time than paying higher premiums for a low deductible -- especially if you practice effective safety habits at home and in your car. Meanwhile, as you self-insure the deductible, money market rates can earn you a little extra boost for your savings.
Managing your insurance payment stream Since insurance payments often come as a shock to the household budget, you can reduce the impact by building up your money market account month by month in anticipation of upcoming premium payments. An insurance company might offer you an installment payment plan, but this will probably end up costing you more in total. Wouldn't you rather be earning interest and receive a possible discount for paying annually?
Why money market accounts? You may be wondering why money market accounts -- as opposed to CDs or traditional savings accounts -- are an ideal tool for employing this insurance-payment strategy. You could use other types of savings vehicles too, but money market accounts are especially well-suited to the pattern of periodic insurance premium payments.
According to the FDIC, average national money market rates at the start of June 2010 were about the same as three-month CD rates. However, money market accounts give you more flexible access to your money than CDs, allowing you to make deposits incrementally and draw money out when you need it for premium payments or even emergencies.
Savings accounts also allow that type of flexible access, but average money market rates were 50 percent higher than average savings account rates (according to FDIC data at the beginning of June). That's fairly typical--money market rates often run higher than savings account rates because of the way the bank can invest larger, more static sums of money. The interest advantage for money market rates is even greater if you build up enough savings for a jumbo account ($100,000 and more deposited).
A money market account as a cash management tool--paired with a higher-deductible policy--can help you lower your total insurance costs and also stretch your budget. Don't have a money market account? Get started by considering nine factors for finding your best money market account.
Richard Barrington is a personal finance expert for MoneyRates.com. He has earned the CFA designation and is a 20-year veteran of the financial industry, including having previously served for over a dozen years as a member of the Executive Committee of Manning & Napier Advisors, Inc. Richard has written extensively on investment and personal finance topics.