Is there affordable car insurance after a DUI conviction?
There's no doubt about it: If you've been convicted of driving under the influence of alcohol or drugs, you'll face car insurance challenges. No matter what you do, your auto insurance premium will increase when your insurer finds out. However, there are still ways to find affordable auto insurance quotes after your unfortunate brush with the law.
Is there any DUI forgiveness?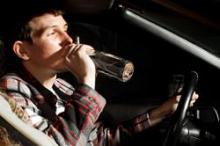 Some car insurance companies will forgive your first at-fault car accident, but none will ignore a DUI conviction. However, insurers vary in how much hurt they're going to put on you. Some will cancel your policy, or refuse to renew it, after learning of your conviction. If that happens, you'll be forced to look for car insurance with two dark marks on your record – a DUI and a cancellation.
But other insurers will keep you as a customer – for a price.
"Every insurance company is different in how they treat a DUI and how they price it," says Pete Moraga, spokesperson for the Insurance Information Network of California. "This is one area where it really pays to shop around. Make calls. Go on the Internet and eventually you will find a company that best suits your needs until the DUI disappears from your record."
For example, if you're insured with Progressive, you will not face cancellation or nonrenewal due to a DUI conviction, but you're likely to face a rate increase. Progressive reviews rates on a case-by-case basis. It will weigh multiple factors such as your age, gender, driving history and vehicle model.
State Farm reviews DUIs on a case-by-case basis, too. But the outcome also depends on which subsidiary you're with. If you have a preferred policy with State Farm Mutual Insurance Co. and receive a DUI, State Farm will likely move you into State Farm Fire & Casualty, which is its standard-policy company for riskier drivers and higher rates. For more, read how a DUI conviction affects your insurance.
How long will a DUI dog me?
Although a DUI may remain on your criminal record for the rest of your life, insurance companies will usually only see what's on your state's department of motor vehicle (DMV) record. When your DUI is eventually cleared from your DMV record, you will once again be able to get cheaper car insurance rates.
Each state determines how long it will keep a DUI on your record. In most states, an alcohol- or drug-related conviction will remain on your DMV record anywhere from five to 10 years. For example, California, Florida and New York will keep it on your record for 10 years, while Arizona keeps it for five years. But some states are much stricter, like New Mexico, where a DUI conviction will remain on your record for 55 years. Your state's DMV will be able to tell you how long a DUI conviction remains on your record.
Will I end up in my state's high-risk pool?
Each state has what's called a "high-risk" or assigned-risk pool for risky drivers. States require car insurance companies to participate in these pools in proportion to the amount of business they do in each state. Each insurer must accept the motorists assigned to it, retaining the profit or absorbing the loss that comes with that customer.
You'll land in a high-risk pool when you can't find a private insurer that will sell you a policy. But this is meant to be your last option. You'll pay a high premium and secure only the minimum liability insurance you must have by law to drive. And you won't find any money-saving options here – you'll have to wait it out.
But don't panic. Your first DUI will not necessarily land you in your state's high-risk pool. However, if you have numerous speeding tickets, traffic violations and more than one DUI on your record, you may find yourself swimming in the high-risk pool and there's not much you can do about it. At that point, you generally can't find car insurance in the "voluntary market" until your driving record improves.
See a DUI calculator at our partner site CarInsurance.com.