Hybrid drivers show shameful lack of social responsibility
When Gerald Broslovsky, a regular on Comedy Central's "South Park," buys a hybrid car in an episode of the animated TV show, the self-righteous plume of "smug" (as opposed to "smog") emitted by his and other "Pious" (not "Prius") cars threatens much of the western United States.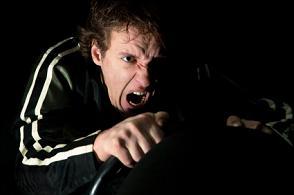 "It is an attack on the smugness of hybrid drivers," says Eli Lehrer, National Director of the Center on Finance, Insurance and Real Estate for The Heartland Institute, a libertarian nonprofit research and education organization. "And I think it has a lot of truth in it.
"Many hybrid drivers regard themselves as very virtuous and some see [driving a hybrid as] virtuous consumption," adds Lehrer, who has written extensively about hybrid cars and is in the market for one himself.
Recent studies reveal a shocking truth: Hybrid-car owners drive substantially more miles, receive significantly more traffic tickets and have more accidents than their gas-hogging counterparts.
Oh, and did we mention that hybrid drivers pay higher car insurance rates?
Hybrid drivers: Unsafe at any speed?
Together, studies by auto insurance analytics company Quality Planning, collision publication "Mitchell Industry Trends Report" and the Highway Data Loss Institute found that:
Hybrid owners drive 25 percent more miles than owners of gas-powered cars.
Hybrid owners receive almost two-thirds more traffic citations than their all-gas counterparts.
Hybrids are involved in more collisions than non-hybrids.
"I run across Prius drivers doing way over 75 [mph] all the time," observes Rene Bruce, who tools around Orange County, California, on a Honda CBR600 super sport motorcycle inspired by a popular Honda racing bike. "From what I see, they're totally being hypocritical, as they are using more resources running a tiny motor at 90 mph. I clocked one at 110 a few months ago; it was amazing. They fly past me all day long."

While the first adapters of hybrid cars may indeed have been mileage and speed conscious, they now span the entire population of car owners, from reserved to reckless, experts say. For example, hybrid owners now include many drivers with long commutes who are most interested in cutting fuel costs, writes Greg Horn, vice president of industry relations for Mitchell International, in the "Mitchell Industry Trends Report."
And the larger numbers of traffic violations and collisions could be tied to where hybrid drivers live: often in urban areas, where accidents and traffic citations occur most often, Horn says. "The urbanization is a big piece of it, as are the longer commutes," he explains.
"Justified" to go far and fast
But Robert U'Ren, senior vice president of Quality Planning, also contends that hybrid drivers may feel justified in driving more miles. "There's a feeling that because I'm driving a hybrid, I can drive farther," he says. And some hybrid drivers even admit that U'Ren's observation -- and the "South Park" portrayal -- is spot-on.
"I have to admit, I do believe my image of being greener when I'm in it," says Marc Pitman, a fundraising trainer and executive coach from Waterville, Maine. "Even though I have a bit of a heavier foot, so I don't get as many miles out of a gallon of gas as I could, I still feel like I'm more environmentally responsible."
Hybrids more expensive to repair
Quality Planning, Mitchell and the National Highway Traffic Safety Administration found that hybrids are 5 percent to 17 percent more expensive to repair following a collision. Information provided by State Farm Insurance Co. spokesman Kip Diggs also shows the majority of eight popular hybrid models have the same or worse "collision loss experience" as non-hybrid counterparts.
The reasons may be two-fold. It costs more to repair a hybrid because the mechanic needs special training, which increases the labor charge, and some of the car parts themselves are more expensive. You can bet that car insurance companies are monitoring these increased costs.
Taking a car insurance hit
Hybrid owners generally already pay more for car insurance than drivers of the gas-counterparts. According to a car insurance rates study commissioned by Insure.com from Quadrant Information, hybrid owners pay on average about $100 a year more if the hybrid is a sedan. For example, the Camry hybrid costs an average of $1,353 a year to insure, while the regular Camry costs an average of $1,245. The gap widens as the hybrid vehicle gets bigger. For example, it costs about $200 a year more to insure the hybrid versions of the GMC Yukon and the Cadillac Escalade. See more car insurance comparison costs for more than 2,400 vehicles.
Ready to get a quote?
Get quick and easy auto insurance quotes