Insurance companies battle e-mail quote scams
Savvy insurance customers know that it's important to shop around for car insurance quotes. In fact, many insurers will proactively e-mail consumers about insurance rates. Problem is, so do companies that don't sell insurance.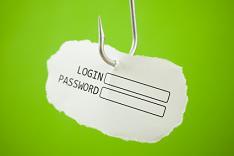 If you receive an e-mail about discount insurance quotes that asks for personal information, be suspicious. Con artists frequently go "phishing" for your personal data by pretending to be someone they're not. It could be an attempt to trick you into providing private information that can be used to access your bank accounts or to steal your identity. Scammers also often set up Web sites that look like licensed insurers in the hopes you'll input personal financial information.
Insurance companies routinely battle against these cons and say new scams seem to pop up every couple of months. Raleigh Floyd, a spokesperson for Allstate Insurance Co., observes that Internet insurance scams "morph" frequently.
State Farm recently posted a warning on its Web site about an e-mail scam that looks a lot like a State Farm message. It includes the State Farm logo and advertises discounted car insurance rates, but if you examine it closely, it's not from State Farm. (See tips for spotting scams below.)
"We take every email scam seriously and consider consumer education and awareness of these scams a top priority. State Farm is concerned about our reputation and brand," says Heather Paul, a spokesperson for State Farm Insurance Co.
"If a customer sees an e-mail they don't recognize, we ask them to contact either their agent or one of our claims offices to verify that the message is from State Farm," says Paul. The company also uses a third-party vendor to help it identify scam trends, and acts on feedback from its representatives in the field.
Many insurance companies rely on vigilant customers to help spot insurance quote scams. Here are some tips on how you can identify bogus insurance-related e-mails.
1. Don't give out personal information
Some scam artists will send an e-mail stating that they need to verify your personal information in order to update an account, or they may have another legitimate-sounding excuse to ask for information, says Jack Key, vice president for information security at USAA.
USAA has a team dedicated to monitoring and investigating these threats, he says.

The e-mails can appear pretty convincing. They may include the company logo and have the same color scheme as a regular company message, he says. Many will ask you to call a special phone number to provide information. But in order to protect yourself, never give out personal data (such as an account number or password) based on an e-mail request, even if the message looks legitimate, advises Key.
2. Verify addresses
Never reply to an e-mail that doesn't have a legitimate sender's address, cautions Paul of State Farm. Car insurance quote scams are likely to come from e-mail addresses that may look similar to the addresses of reputable companies, but are not the same, she says. For example, legitimate e-mail addresses from State Farm end with "@StateFarm.com," while recent insurance scam e-mails used a naming convention that resembled "StateFarm@xxxxxx.xxx."
3. Be suspicious of links
Fraudulent auto insurance quote e-mails may include links with a request that you click on them. You may be able to tell that the e-mail is fake just by looking at the link, says Floyd of Allstate.
You can check the link's legitimacy by scrolling your cursor over it to preview the address. If it does not match the address of the insurance company in question, don't trust it. "You should not respond to anything you receive that looks suspicious," says Floyd.
Reporting offenses
If you receive an insurance e-mail that you believe is a scam, do not engage in communication with the con artist. Many insurance companies have special e-mail addresses designed for people to forward suspicious e-mails. Although e-mail scams are fairly common, it's not easy to catch violators, says Paul. Many offenders live overseas, making prosecution difficult and costly. That doesn't mean criminals always go free. "If we are able to identify who sends inappropriate e-mails, we'll get the information to the appropriate federal authorities," she says.
By knowing the warning signs and responding appropriately, you can avoid scams when you're shopping for good car insurance rates.
Ready to get a quote?
Get quick and easy auto insurance quotes