12 ways to save money on car insurance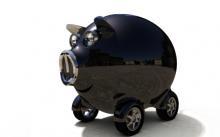 [Let Insure.com help you find affordable car insurance now.]
We're always searching for ways to save money on car insurance. Here are the top ways to reduce your bill.
1. Comparison shop
Prices vary from company to company. Find out the minimum amount of car insurance you must carry. Obtain car insurance quotes from at least three insurers. But don't shop on price alone: Look at the company's reputation, its customer service and the type of coverage and discounts it offers.
2. Ask for higher deductibles
If you file a claim, the deductible is the amount of money you pay before your insurance kicks in. Higher deductibles mean lower premiums. For example, increasing your deductible from $250 to $500 on collision and comprehensive coverage could reduce that portion of your premium by 15 to 30 percent. Increasing it to $1,000 can you save you up to 40 percent or more, according to the Insurance Information Institute (III). Just make sure you can pay it in the event that you need to make a claim.
3. Drop collision and/or comprehensive coverage on old cars
If your car is totaled in an accident, you receive the actual cash value of the car. Although car insurance companies use their own criteria to determine fair market value for vehicles, you can get a ballpark estimate from NADA Guides. For older cars, it may not make financial sense to pay premiums over many years to maintain collision and comprehensive coverage. As a general rule, it doesn't make sense to buy comprehensive and collision coverage for a car worth less than $1,000, according to III.
4. Buy a car that's cheap to insure
A car's "loss history" affects its collision and comprehensive insurance premiums. If other drivers of your model file frequent or expensive claims, insurance rates for your car will be higher than average. Insure.com's car insurance comparison tool lets you research average premiums for more than 3,000 models of new cars.
5. Take advantage of low-mileage discounts
Some car insurance companies offer discounts to drivers who put fewer than a predetermined number of miles on their vehicles each year.
6. Consider insurance cost when making a move
Car insurance rates tend to be lowest in rural communities and highest in cities, where more car accidents occur and the likelihood of theft increases.
7. Ask about car-safety discounts
Your insurance agent can tell you about discounts available if you have certain safety features on your car. Many insurers give discounts for air bags, antilock brakes, car alarms and more.
8. Ask about other car insurance discounts
Some companies offer discounts if you insure more than one car with the same insurance company. But shop around. It's sometimes possible to save more money buying from two different insurance companies despite the multipolicy discount, according to III. You might also get a discount for being a good driver, taking voluntary driver-training courses or being a long-time customer. Plus, remember good-student discounts when you are insuring a teen who drives.
9. Buy your home and auto insurance policies from the same insurer
Many insurers will give you a discount if you buy two or more types of coverage from them.
10. Find out about group discounts
Sometimes discounted auto insurance policies are available through large employers, professional groups and other organizations.
11. Maintain good credit
Your credit rating may affect your car insurance rates. Use of credit scores in setting car insurance prices varies by state and insurance company, but statistics show that drivers with good credit records tend to make fewer insurance claims.
12. Consider spying on your teen driver
Some car insurance companies have started offering discounts to customers who participate in their "monitoring programs" of teen drivers. Programs vary by insurer, and not all companies offer them. Some "spying" programs use cameras, installed inside the car, that provide you with video and audio footage of your teen driving. The camera is triggered "on" by aggressive driving.
Other insurers use global positioning systems (GPS) to track how your teen drives (including speeding and sudden breaking or accelerating) and where they go. You can even set the system to send you an e-mail or text message when your teen arrives at a specific address. The savings on your insurance can be anywhere from 10 to 15 percent. For more, here's how to save money on car insurance by spying on your teen.
Ready to get a quote?
Get quick and easy auto insurance quotes