A Congress-made disaster: No new flood insurance policies until mid-April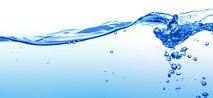 Editor's note: Congress reinstated the flood insurance program on April 15, retroactive to March 28, 2010.
The National Flood Insurance Program (NFIP) was allowed to expire at midnight on March 28, 2010, after Congress failed to reach agreement on an unemployment benefits bill that included a provision extending the insurance program.
Insurance agents cannot write new or renew existing flood insurance policies until Congress reinstates the program. A similar deadlock occurred earlier this year, and the NFIP closed for several days before Congress renewed it in early March. If the program is restored when Congress returns to session on April 12, it could make the flood program reinstatement retroactive to March 29.
Lapse may delay real estate transactions
Federally regulated and insured lenders require flood insurance on mortgages in high-risk areas of flooding. Even in areas where it's not required by law, lenders may demand flood insurance on mortgages they write.
Although new policies cannot be issued during what is expected to be a temporary lapse in the NFIP, property owners with existing flood insurance policies will remain covered, and claim payments will continue. The expiration will primarily cause problems for insurance and real estate agents and their customers who want to close on the sale of properties located within flood hazard areas and who must obtain flood insurance before doing so.
Lack of flood insurance disconcerting
Insurance companies do not sell flood insurance directly to customers because flooding is limited to certain areas, so insurers cannot spread their risk over a large enough policyholder base to absorb the probability of claims related to a catastrophic event. In response, the federal government created the NFIP in 1968, which is overseen by the Federal Emergency Management Agency. The agency works with about 90 private insurance companies to offer flood insurance to property owners and renters.
Flooding is the nation's No. 1 natural disaster, affecting every U.S. state and causing millions of dollars in damage annually, according to the NFIP. In 2009, more than 5.5 million active policies existed nationwide, with more than $1 trillion in exposure, according to the nonpartisan think tank Resources for the Future -- with the largest concentrations of flood policies covering property in California, Texas, Louisiana, Florida and parts of the eastern seaboard.
Of the roughly 10 million properties in areas most vulnerable to flood, less than 25 percent are covered by flood insurance, although flooding is 26 times more likely to occur than a fire over the course of 30 years in those areas, according to the disaster recovery consulting organization Adjusters International.


About the author: Rebecca Theim is a writer commissioned by QuinStreet Media, Inc. Principal with Las Vegas-based Tipitina Communications, Inc., Rebecca began her career as a reporter for several metro daily newspapers and also been in senior PR and communications roles for companies in a variety of industries. Rebecca holds master's and bachelor's degrees from Northwestern University and a master's degree from Ohio State University, where she was a fellow in the Kiplinger Midcareer Program in Public Affairs Reporting.
Ready to get a quote?
Get quick and easy home insurance quotes