Not so "Ho Ho Ho": 10 holiday disasters covered by insurance
Despite your best planning, the holidays can take a turn for the worse, whether through the malevolent actions of others or your own poor judgment. Here are some common holiday problems and how they can be resolved with insurance.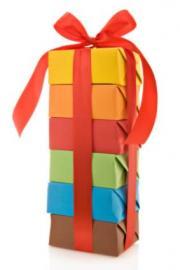 1. While shopping at the mall, you put your packages in your car and then go back inside. You return to discover that your purchases have been stolen.Theft of personal property is generally covered under your home insurance, even if the theft of belongings is from your car. For any theft claim, you may need to file a police report and pay a deductible. If your receipts are stolen along with your gifts, you will need to document your purchases, such as obtaining duplicate receipts from stores.
Theft claims can also be a headache for insurers because they are a primary source of fraudulent claims. If your story seems suspicious, the claim is likely to be investigated by your insurer. The claims adjuster may visit the stores you went to in order to find out if if the items reported stolen were really purchased.
2. Your purse or wallet is stolen at the mall. This is covered under your home insurance, up to the policy's coverage limit for cash. You need a police report and will have to pay the deductible, which could be more than your cash loss.
3. You send cash in a holiday card through the mail, but it arrives open and without the money. This claim is much like a stolen purse: Although theft of cash is usually covered by home insurance, it is hard to prove it was actually stolen in the mail.
The claim may not be worth it. You'll need a police report and deductible payment. The best advice is not to send cash through the mail.
4. You buy a large gift like a flat-screen TV but it tumbles off the back of your truck on the way home and gets crushed on the road. Check your policy or ask your agent. You may be covered under your home insurance, depending on the type of coverage provided by your homeowners policy. Policies covering all risk of loss might provide coverage.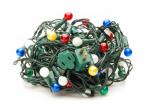 5. You have installed plenty of lights and animated reindeer on your front lawn, and they are stolen in the dark of night. This is also covered under your home insurance but you must produce a police report.

6. You visit out-of-town family, stay in a hotel and find your belongings have been stolen from your room. This theft is also generally covered under your home insurance. There will be limits within your policy for specific theft losses; for example, it may pay out a maximum of $200 to $500 for theft of cash and up to $2,500 for jewelry.
7. Your turkey is undercooked and you poison your guests. Your home insurance policy's liability protection covers you if you were negligent in preparing the meal. Policies include a medical payments provision, such as $5,000, that you can tap into. If you're sued because of the meal, your insurer would pay for your legal defense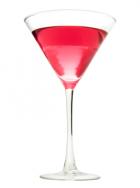 8. You let the cocktails flow freely at your holiday party and a drunken guest causes an accident on the way home. If you are held responsible for a devastating accident, you could be sued for the resulting injuries.
Depending on state laws, hosts can be found negligent for alcohol-related accidents stemming from a party.
This is also a good time to have umbrella coverage, which provides liability coverage above and beyond your home and car insurance, typically starting at $1 million.
9. You send gifts through the mail but they arrive crushed. Your best bet is to buy the insurance offered by the post office or delivery service. Your home insurance may not cover this problem.
10. Fires: The other holiday surprise. Fires caused by kitchen mishaps, candles and fireplace issues will generally be covered by your home insurance.
Ready to get a quote?
Get quick and easy insurance quotes