Trouble in paradise: An insurance gap can move in with unmarried couples
If you recently moved in with your sweetheart, an insurance gap may have moved in with you — without your knowledge. Millions of unmarried Americans who live together could have hidden gaps in their car and home insurance coverage.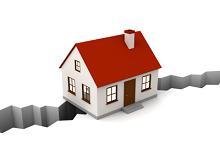 Most home and auto insurance policies contain language that requires you to notify your insurer if a new person moves into your residence. A failure to comply can cause problems when filing a claim — depending on its nature. Under certain circumstances, you could find yourself uninsured when borrowing your honey's car — even if you have car insurance. Also, your belongings aren't automatically covered under your sweetheart's home insurance policy when you move into his/her residence.
"I doubt many people discuss this," says David Thompson, an insurance instructor with the Florida Association of Insurance Agents. "When a guy says to a young lady, 'Hey baby, do you want to move in with me?' I doubt she says, 'Let me call my [insurance] agent first and then I'll give you an answer tomorrow.' It's the last thing on their mind until the insurance claim comes up."
According to the U.S. Census Bureau, there were 6.8 million opposite-sex couples (13.6 million people) living together without being married in 2008. The number of unmarried couples living together has increased by 88 percent from 1990 to 2007. But it's not only romantic couples that face the possibility of insurance gaps by living together: This also applies to roommates who live together for financial reasons.
Bungling your home's protection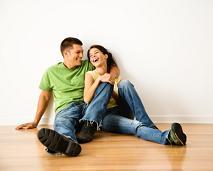 Let's say Sue recently moved into her boyfriend Bill's home. A fire breaks out and destroys many of their belongings. Bill's home insurance will cover his belongings. However, Sue may have a difficult time being reimbursed.
"We can argue there might be some coverage if that person is viewed as a guest," says Thompson. "But most insurance professionals take the approach that the live-in's personal property is not covered."
The same scenario would apply to roommates. If a friend moves into your home or apartment and starts paying rent, don't assume that their belongings are covered under your insurance policy.
Fortunately, there are a number of options available to people who choose to live together for romantic or financial reasons. Thompson recommends one of the following.
Some home insurance companies may be willing to list a live-in person as a "named insured" on your home or renters insurance policy at no extra cost. Most insurers won't do it, but it's worth asking about, says Thompson.

If someone moves into your home or apartment, suggest they purchase a renter's insurance policy for your residence in their name. If disaster strikes, you will make a claim on your own policy and your live-in will make a separate claim on his/hers. If you and your live-in buy a home together, you can purchase a home insurance policy with both of your names on it. If you both move into a new apartment at the same time, you can also purchase a renter's policy with both names on it. Insurance gaps usually happen when one person moves into another's home. "People think that just because they move in, they are covered," Thompson says. But "the unnamed live-in is a nobody from a liability standpoint on the homeowners policy. There's no coverage at all."

Ask your insurance company if it offers an endorsement to your home insurance policy for unrelated persons. Some call it a "live-in endorsement." Basically, this will give your live-in coverage under your own policy. If your insurer offers it, it's cheaper than buying a separate renter's insurance policy. However, Thompson recommends paying a little more for a separate policy because then each person controls their own coverage. For example, if your live-in takes a vacation without you and becomes a victim of theft, he/she could make a claim on your policy — tarnishing your claims record. At the same time, the check from the insurance company would not be mailed to the live-in but to the main policyholder — which can complicate matters.
Causing car insurance mayhem
It's not unusual for romantic couples — and sometimes roommates — to share a car. Maybe you have keys for your live-in's car and vice versa. If you frequently use each other's cars, you have entered murky waters when it comes to car insurance coverage.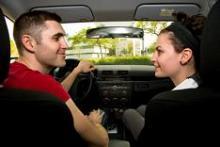 Under a standard car insurance policy, if you loan your car to a friend, he/she is covered under your policy in the event of an accident. Your policy insures your vehicle plus "you, any relative and anyone else using your car if the use is with your permission." If you borrow someone's car, your insurance will also serve as a backup to that person's policy. However, there's an exclusion in standard policies that states your coverage is void for any other car that is "furnished or available for your regular use." So Sue's own coverage is void for Bill's car.
This clause can trigger problems for unmarried couples who live together and regularly share cars. In a worst-case scenario, you could find yourself driving uninsured without even knowing it. Let's say that Sue and Bill regularly borrow each other's cars. Sue (who has her own car and insurance) borrows Bill's car. She's not aware that Bill's policy has lapsed and she is involved in a crash.
"If she has regular access then her policy says she won't be covered because of the 'regular use' [clause]," Thompson says. "But if she goes next door to borrow her neighbor's car, she is fine."
If Bill's policy did not lapse, Sue would have been covered under his policy. However, if Bill has low liability limits, her own insurance will not come to her rescue after his are exhausted. So what can Bill and Sue do?
"Disclose your live-in to your insurer for underwriting purposes, list them as drivers and clone the limits, and that's the best you can do that for that situation," Thompson says.
Another possibility is for both Bill and Sue to add each other onto their policies, but that will increase premiums. Whenever you move in with someone, it's always a good idea to notify your insurance company so that you can avoid future financial disasters.
Ready to get a quote?
Get quick and easy insurance quotes