Your options for dental insurance
If you don't have group dental insurance through work, plans are readily available online. But you'll need to sift through a variety of options to select a plan that best fits your needs. You should also consider if a "discount" dental plan is adequate. Weigh the cost versus the benefits, and find out all the restrictions, such as annual maximums and provider networks that you must use.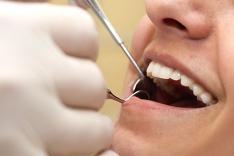 Dental care and dental insurance is also impacted by new health care reform legislation. The Affordable Care Act mandates that pediatric dental care will have to be included in all basic health insurance plans slated to be sold on the insurance exchanges starting in 2014. Dental plans may be offered within a standard health care package or may be offered as separate plans – as long as dental care for children is included somewhere.
Reform also calls for a focus on oral health care prevention. Federal grants will be offered to dental providers and health clinics to study oral disease and the training of new dentists and dental hygienists. Funds will also be used to train doctors, nurses and other healthcare workers who could bring basic dental care to underserved areas of the country and help increase access to dentists in low-income areas.
Until new regulations go into effect in 2014, dental care for children may be aided by the Children's Health Insurance Program (CHIP).
If they qualify for CHIP, they might receive dental benefits. CHIP plans are not required to offer dental coverage, but all states have chosen to include it. Out-of-pocket costs for CHIP dental programs are allowed but limited.
Types of dental plans
Here are the main categories of dental plans, according to the American Dental Association:
Dental HMOs or DHMOs provide comprehensive dental coverage and you must use their defined network of providers. Some dental HMOs will let you use a provider not in the network but at reduced coverage. Dental providers are paid by the insurer on a "capitation basis," meaning they receive a fixed payment per plan member no matter how much service the member needs. You pay a fixed monthly premium to be a member. In return, dentists agree to provide specific types of treatment at no charge to the patient (but some treatments may require a co-pay). The DHMO is set up to reward dentists who keep patients in good health, thereby reducing costs. This type of plan is usually the least expensive.
Dental PPOs have a network of providers who are contracted to provide services at a discount. Patients receive value from these discounts when they see a network provider. You can see an out-of-network provider but you'll have a reduction in coverage. Providers are generally paid by health insurance companies on a fee-for-service basis.
Dental indemnity plans are contracts where you can see anyone you wish and providers are reimbursed by the insurer on a fee-for-service basis. Patients have the freedom to choose any dentist.
Direct reimbursement (DR) plans are not insurance. An employer pays for dental care with its own funds rather than paying premiums to an insurance company. The patient pays the full amount directly to the dentist and gets a receipt for the services. They then give the receipt to their employer and are reimbursed for part or all of the dental costs, depending on the plan's terms.
Some features of a direct reimbursement plan:
Neither you nor your employer pays monthly premiums.
You can choose any dentist.
The employer's cost depends on the number of employees and benefit caps.
Benefits are usually capped at $500 to $1,500 annually.
Dental discount plans are not insurance. They are programs in which certain dental providers agree to offer their services at a discount. In exchange for a fee, patients get discounts on a variety of dental services such as fillings, braces, exams and routine cleanings.
Some typical features of dental-discount plans:
Initial enrollment fee.
A monthly fee to the dental-discount company.
Discounts on cosmetic procedures that are excluded from most dental plans.
Dental discount plans are not regulated by state insurance departments. That doesn't mean these plans aren't legitimate, but you should take precautions when buying a dental-discount plan. By comparison, dental insurance plans are regulated by states and if there's a problem you can take your gripe to your state insurance department.
Read your dental insurance policy
Cosmetic dental procedures are not typically covered by dental health insurance. Even so, if you need veneers for restorative purposes, ask your dentist if you can file for reimbursement for a percentage of the costs. If you have multiple necessary treatment prerequisites for restorative reasons (such as root canals), you can recoup some of the cost through your insurance.
Researching a plan
The National Association of Dental Plans suggests asking these questions when considering a dental insurance or discount plan:
Are you licensed to offer this plan in this state? Dental insurers must be licensed in your state to sell policies.
Where are you located and what is your address? A bogus dental plan is likely to be hesitant to give you this information or will give you an address that is nothing more than a post office box.
Can you mail me specifics on the plan before I sign up? Fraudulent plans are more likely to collect your "membership fee" before they will send you any information. All legitimate plans will have marketing materials that they will be more than happy to send you.
Do you have a Web site with more information? Most legitimate dental plan companies have extensive Web sites that outline their plan benefits, the costs for all procedures and the providers accepting the plan in your area.
Can I get a list of providers on the plan? Avoid any plan that cannot provide you with a list of dentists who accept their plan.
Can I think about it and get back to you next week? Bogus plans use high-pressure techniques to get you to join the day you call.
Have your employer help
If none of these health insurance dental plans appeal to you, or they aren't available in your area, you have another option: Ask your employer to help out. Many insurance companies have devised creative ways for employers to offer dental benefits without reaching into their own wallets. Most dental plans can be offered through what is known as a "voluntary group plan" by your employer. You and your colleagues who want to participate pay all the premiums or fees, not your employer. Your employer merely acts as the conduit through which the plan is offered.
Not only do you get access to a dental plan, but you also get it at the lower-cost group rate.
Ready to get a quote?
Get quick and easy health insurance quotes