Knock knock. Who's there? 32 million people with health insurance
Under the landmark health care reform package signed into law in March, some 32 million uninsured Americans receive or need to buy health insurance coverage by 2014. (See our health reform timeline.)
The question now is: Who will care for them when they seek out a doctor's appointment?
The health care system doesn't have enough primary care physicians as it is, and the Association of American Medical Colleges projects a shortage of more than 46,000 primary care doctors by 2025.
Doctor shortage is nothing new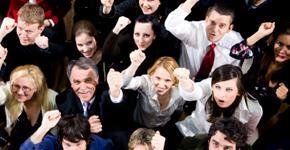 This physician shortage predates the health care reform law. The American College of Physicians warned four years ago that primary care was "on the verge of collapse" because too few medical students were choosing the field at a time when many other doctors faced retirement and the demand for services was expected to rise with aging baby boomers requiring more medical services.
The number of medical school graduates entering family medicine residencies dropped by 50 percent from 1997 to 2005, and only 23 percent of third-year internal medicine residents planned to practice general internal medicine in 2007, compared to 54 percent in 1998, the group said. Now the ratio of primary care physicians to specialists is 30-to-70, when it should be a balance of 50-50.
"The shortage has been going on a long time," says Dr. Fred Ralston Jr., president of the American College of Physicians. "The concern we've had throughout the whole health care reform effort is we'd end up with a Massachusetts situation."
The Massachusetts situation
After Massachusetts enacted reforms to provide universal health insurance coverage four years ago, wait times for doctor appointments rose as demand outstripped the supply of physicians. A USA Today survey last year reported that the average wait time to see a doctor for non-urgent care in Boston was 50 days.
"It's not just simply adding numbers to the rolls," Ralston says. People who've gone without health insurance typically need more medical care initially to make up for their uninsured years, when they often delayed care. People who come into the Medicare system, for instance, after having been uninsured, put more stress on the system when they first get coverage, and it takes several years for their needs to return to those of an average patient, he says.
"People live sicker and die younger when they don't have health insurance," he notes, which is why expanded health coverage is a good thing overall.
But how worried are doctors about heavier patient loads – and possibly lines forming outside their doors?
Ralston, who's a practicing internist at Fayetteville Medical Associates in Fayetteville, Tenn., says profit margins for primary care are so razor-thin even now, many physicians he visits are focusing on getting through today rather than worrying about the influx of patients tomorrow.
"I travel all over the country, and it doesn't matter where I go -- I hear people saying, 'I've had a stable practice for 20 years, and now every month I can barely afford to pay the rent.'"
Health insurance reimbursement rates need fixing
Physician groups say a leading factor in the doctor shortage is a flawed fee-for-service payment system that pays higher reimbursement rates for medical procedures performed by specialists than for preventive care, evaluation and care coordination -- the bulk of what primary care doctors do.
Ralston's practice, which includes seven other physicians, celebrated its 100th anniversary last year.
"Our practice survived two world wars, the 1918 flu epidemic, one or two depressions -- depending on your point of view -- and never in that 100 years have we been as challenged as we are now with the current dysfunctional payment system," he says.
Specialists typically earn $3 million to $4 million more in their careers than family physicians, which is among the reasons relatively few medical students go into primary care. "That's a little hard to ignore when the average medical student graduates with $150,000 of medical school debt," says Dr. Roland Goertz, president-elect of the American Academy of Family Physicians.
In addition, lagging public funding has led universities to focus on big research grants in specialties such as the neurosciences, leaving less emphasis on family medicine and fewer primary care mentors for students, says Goertz, CEO of the Waco Family Health Center in Waco, Texas.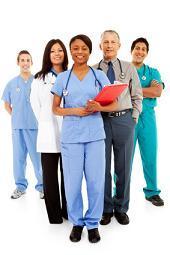 "You don't see any huge buildings on campus dedicated to the future of family medicine," he observes.
Throughout America's health care system, Goertz says, there is too much focus on curing isolated illnesses rather than emphasizing wellness as a whole.
Physician groups such as the American Academy of Family Physicians and the American College of Physicians want broader adoption of a practice model called the patient-centered medical home. Under that model, the primary-care doctor serves as the first contact for patients and coordinates their care across specialties and hospitals.
Patient-centered practices use technology such as electronic health records and patient tracking to improve efficiency, rely on evidence-based medicine and emphasize wellness care and disease management so chronic conditions don't spiral out of control. They offer enhanced access with same-day appointments, health education, group visits and support groups, and they actively involve patients and their families in decisions.
Major companies such as IBM are teaming up with doctors and health insurance companies in pilot projects to demonstrate the patient-centered model's effectiveness. Studies have shown that this model cuts costs, improves patients' health and increases patient and physician satisfaction -- but the payment system for doctors in most areas isn't set up to compensate doctors for coordinating care and all the other behind-the-scenes work they must do to make the model work. Health insurance plans and Medicare generally pay higher fees for procedures than for office visits and care management.
One alternative: Medical appointments at the drugstore
So if wait times go up at doctors' offices, where will you go? Perhaps to your local pharmacy.
MinuteClinic, a division of CVS Caremark, operates more than 500 walk-in medical centers in CVS pharmacy locations in 25 states and the District of Columbia. The clinics are staffed by board-certified family nurse practitioners and physician assistants who evaluate, recommend treatment, provide patient education and make the appropriate referrals when patients need higher levels of care.
"We think MinuteClinic will play an even greater role in providing accessible, convenient and affordable health care services to patients," says MinuteClinic president Dr. Andrew Sussman. "It's a great opportunity for us because it will increase the volume of patients we can potentially serve."
MinuteClinic is introducing new services focused on prevention and health maintenance to prepare for the influx of patients, and it's affiliating with health systems such as Catholic Healthcare West in Phoenix, Ariz., Allina Hospitals & Clinics in Minnesota and the Cleveland Clinic.
"We recently added health-condition monitoring services for patients diagnosed with diabetes, asthma, high blood pressure and high cholesterol," Sussman says. The services will give patients a chance to get basic advice between visits to their doctors.
A brighter health care outlook
Meanwhile, there is hope for stemming the primary care physician shortage. Recent figures from the National Resident Matching Program show the number of medical school students about to graduates who chose residency training in family medicine rose 9 percent this year over 2009.
And Goertz emphasizes that physician groups are happy more people will have affordable health insurance, despite concerns about how doctors will handle the growing number of patients.
"All of our members are ready to step up to the plate," he says. "It's a wonderful, daunting challenge. It's a challenge we've been asking to have."
More from Barbara Marquand here
Ready to get a quote?
Get quick and easy health insurance quotes