The alarming consequences of filling a prescription
When you have a prescription filled at the pharmacy, you may think that only you, your doctor and your pharmacist know what medications you are taking and why. There's such a thing as patient privacy, right?
You'd be wrong: Health insurance companies use pharmacy benefit managers (PBMs) to process and pay prescription drug insurance claims, and they then disseminate your information to a wide variety of others. You won't even escape PBMs if you pay cash and circumvent a health insurance claim.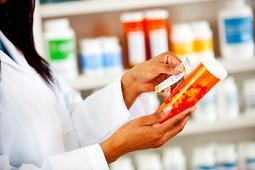 PBMs have been known to (at times improperly) share information about you and your medication history with drug manufacturers, doctors, pharmacies, employers, and others -- including government "fusion centers," which were established to gather and disseminate information in order to combat crime and terrorism.
The National Community Pharmacists Association (NCPA) has accused one major pharmacy benefit manager, CVS Caremark, of using prescription-drug insurance information to pressure patients to switch their prescriptions to a local CVS store or to get them mail-order from Caremark. In some cases, CVS Caremark is mandating that patients switch from their local independent pharmacy to a CVS pharmacy, says Stuart Soberman, general counsel for the NCPA.
"They're using their position as a PBM to drive business to their retail stores, which is harmful to the consumer, particularly in rural areas where there are no CVS pharmacies," Soberman says.
CVS Caremark spokeswoman Carolyn Castel contends that NCPA's accusations are completely false: "CVS Caremark places the highest priority on maintaining our customers' privacy and we follow federal and state laws in handling this information," she says. Contrary to NCPA's claims, she says, CVS Caremark is making pharmacy health care more accessible, more effective and more affordable.
Drug information can be used to discriminate against you
Dr. Deborah Peel, founder of PatientPrivacyRights.org in Austin, Texas, says that the sale of customer information by PBMs does more than leave a bad taste in your mouth.
A variety of employers, health insurance plans, life insurance and property insurance companies, fusion centers and corporations buy the information provided by PBMs about what drugs you're taking and use it to discriminate against you, Peel charges.
For example, she says, employers can figure out from your prescription list that you or your spouse have arthritis or are predisposed to blood clots, and might not hire you because they're afraid your health needs will cause you to miss work or push up the cost of their group health insurance plans.
Also, insurers selling health insurance for individuals could charge you higher premiums if they are aware of your medical history from your prescription drug insurance information, Peel says.
Those who sell prescription information say they "de-identify" it and that individuals can't be re-identified. However, Peel contends that "it's virtually impossible to do that. No one has a proven formula to keep health information safe from re-identification."
Little you can do to protect your medication privacy
Can you protect your privacy and stop PBMs from selling your information? Not really, Peel says. "You can do little except register a protest. Even if you pay cash, you cannot keep your prescription private." Likewise, even if you don't have health insurance at all, your personal information is for sale.
Peel suggests using her organization's free Patient Privacy Toolkit to download forms to demand that no prescriptions be disclosed or sold without your permission.
Unions may be able to pressure employers to tell their PBMs that they will take their business elsewhere if they sell patient prescription drug information. Public employees in West Virginia were successful in doing just that in 2007, Peel says.
A ban on selling patients' health information without consent was included in the stimulus package approved recently by Congress, Peel says, but it has yet to be implemented and the practice shows no signs of stopping. Peel is worried that PBMs and others will find a way around the law by weakening the new consumer privacy regulations that are being drafted to implement the law.
More from Beth Orenstein here
Ready to get a quote?
Get quick and easy health insurance quotes