How to make claims under a self-insured health plan

If your group health insurance plan at work is self-insured, the U.S. Department of Labor (DOL) sets procedures that must be followed when filing a claim. A self-insured plan is offered by employers who directly assume the major cost of health insurance for their employees. Some self-insured plans bear the entire risk.
If you're not certain if your health insurance plan is self-insured, ask your employer. These plans are governed by ERISA, the federal Employee Retirement Income Security Act. If you encounter a problem with your self-insured health plan, you should contact the DOL — not your state insurance department. Employees under self-insured company plans aren't protected by the state insurance laws that regulate typical group and individual health plans.
Take the right steps when filing a claim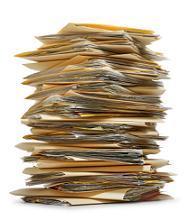 The DOL has set procedures you must follow when filing a claim with a health plan that's under ERISA jurisdiction. Make sure you follow these rules before you file a grievance or appeal a benefit denial:
Read your summary plan description (SPD): This document spells out your rights and protections under ERISA and tells you how your health plan works, what benefits it provides, and how benefits may be obtained or lost. If you don't have a copy of your SPD, ask your plan administrator for one. Your plan administrator is required by law to furnish this document.
Follow your plan's rules for filing a claim: Every plan covered by ERISA must have procedures for filing claims and must tell you what those procedures are. This information must be outlined in your SPD.
Understand what your plan requires: All plans have standards you must meet to qualify for benefits. Your health plan might require you to file a claim or notify the plan administrator immediately when you enter a hospital. Some might require you pay a medical bill yourself and the plan will reimburse you when it is presented with a copy of the bill marked "paid."
Know your rights regarding waiting periods: Once you claim is filed, the maximum allowable waiting period for a decision varies by the type of claim, ranging from 72 hours to 45 days. However, your plan can extend certain time periods but must notify you before doing so. Usually, you will receive a decision within this timeframe.
Know your rights if your claim is denied: Your health plan is required to tell you, in writing, why your claim was denied. Your plan administrator must also tell you how to appeal a denial. You have at least 180 days in which to submit an appeal. When you appeal, make sure you provide the correct party, as identified by the plan, with all the necessary documents, including a letter from your doctor supporting your case.
Know your rights under the appeal process: You must be notified in writing if the review of your appeal is going to take longer than 60 days. You must consent to an extension if the health plan needs an extension, otherwise, the review must take place within the allotted timeframe. Once a decision is made, you must be given the reason in writing and the plan rules upon which the decision was based.
Your options if your ERISA health claim is denied
If you disagree with the plan's decision on your appeal, you may contact the DOL about your rights under ERISA for further help. DOL consultants may act as ombudsmen and, with your permission, may call your plan administrator to assess the situation and facilitate a resolution. What the DOL cannot do is litigate on the behalf of individual consumers.
DOL consultants will inform consumers that they might wish to seek private legal assistance if the matter can't be resolved. This is an expensive route, and one that has not met with much success.
Unless a claim denial has resulted in a serious injury, illness or death — or these are imminent — you still have to take your dispute through your health plan's internal review process. Only then, if your claim and its subsequent appeal are denied, can you file a lawsuit against your plan.
The DOL provides consumer information
When ERISA was passed in 1974, it was intended to shield employee-benefit plans from frivolous but potentially crippling lawsuits. It also had another effect: giving HMOs immunity from being sued for medical malpractice. While patients could sue managed care plans, they could only recover the cost of treatment they paid for themselves and their legal fees — but not the punitive damages for an injury or death that occurred as a result of being denied treatment by their HMO.
In 1997, Texas became the first state to enact a law specifically allowing patients to sue their HMOs for damages. Since then, several other states have enacted similar laws.
The Employee Benefits Security Administation (EBSA) of the DOL oversees ERISA, as well as COBRA,which is a vital bridge between group health plans for qualified workers, their spouses, and their dependent children when their health insurance might otherwise be cut off due to job transfer, unemployment, divorce, or death.
The DOL staffs 10 regional offices to field both ERISA and COBRA inquiries, as well as questions regarding workers compensation. If you have a question concerning your ERISA health plan, you can contact your nearest DOL office and ask for an ERISA consultant. The consultants are trained to instruct you on how to proceed if you wish to file a complaint against your employer's self-insured health plan or if you want to appeal a claims denial.
Who benefits from self-insurance?
Supporters of self-insurance say it gives employers more flexibility in providing health coverage, while protecting employee benefit plans from excessive lawsuits. Opponents say because self-insurance plans are regulated by the federal government, not the states, it's harder for employees to challenge denial of coverage.
ERISA scams
State insurance regulators say scam artists have been known to use ERISA to dupe consumers. Legitimate ERISA or union plans are established by a union for its own members or by an employer for the employer's own employees. They are not sold by insurance agents. According to the Nebraska Department of Insurance, a typical fraudulent health insurance scam focuses on recruiting insurance agents to sell fraudulent self-insured plans with lower rates and better benefits than those of licensed insurance companies. The con artists claim they can sell self-insured health policies that are federally regulated. They claim they are exempt from state regulation -- that's why consumers can't find any information about the coverage from their state's insurance regulators.
The Nebraska Department of Insurance urges consumers to be suspicious, ask hard questions and read all materials carefully. The following are guidelines to aid you in detecting unauthorized or illegal health benefit plans:
Be wary of coverage that boasts low rates and minimal or no underwriting.
Confirm that a licensed insurance agent is selling a state licensed insurance product. If an insurance agent is marketing a "union plan," a "self-funded" or an "ERISA plan," in which other employers participate, contact your state's insurance department.
Deal with reputable agents. If the person trying to sell the health benefit coverage says he doesn't need a license because the coverage isn't insurance, or is exempt from state regulation, notify your state's insurance department.
Ask the insurance agent marketing the health benefit plan to provide all documents pertaining to the plan, including the name of the insurer and documentation that a licensed insurer is fully insuring the coverage.
Ready to get a quote?
Get quick and easy health insurance quotes