The 12 days of "OMG!"
Just before Christmas my agent sold me,
An umbrella insurance policy.
I took it to cover what went wrong,
In our "12 Days of 'OMG!'" song.
On the 12th day of Christmas my true love gave to me . . .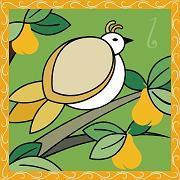 A partridge in a pear tree. But the @#&! bird pecked my pear tree to death. A standard home insurance policy covers only up to $500 per plant, which is less than my deductible. Looks like the partridge will have to move to the pine tree.
Two turtle doves. I'm not going to risk big vet bills with these mates. I can buy pet insurance on them for $17.30 per month from VPI Pet Insurance (that includes my multi-pet discount). This will cover the doves for infections, broken wings, feather problems and other health issues.
Three French hens. Yummy – too bad I undercooked them. Now my guests have food poisoning and they're suing me. Fortunately, home insurance pays for food poisoning.
Four calling birds. They turned out to be parrots that had learned a few salty comments and started insulting everyone who came to visit. It turns out that a personal injury endorsement to my home insurance policy would provide insurance for my bad word choices but not the birds' words.
Five golden rings. So now I have to buy another endorsement on my home insurance policy for these expensive rings.
Six geese a-laying. My neighbors are not happy with the bird situation over here. But that farmland assessment really helps my taxes. Now I need to get quotes for family farm insurance.
Seven swans a-swimming. They were swimming until they noticed that I left my back door open and then they all waddled inside. You wouldn't believe the mess. Robert Passmore at the Property Casualty Insurers Association of America says I'll be covered. He notes that some people have even made claims after deer and bears have invaded their homes.
Eight maids a-milking. They've all called in sick due to carpal tunnel. I see eight workers comp claims a-coming, and OSHA's going to be on my case.
Nine ladies dancing. I kept the bar open too long! My state has a host liquor liability law, so I can be held responsible for damages if they drive home intoxicated. Home insurance provides coverage for lawsuits about this.
Ten lords a-leaping. My home insurance company found out about my trampoline and is going to raise my rates. Apparently Christmas merriment comes at a steep insurance cost.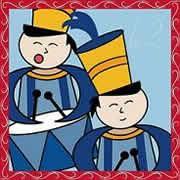 Eleven pipers piping. For crying out loud, combined with the drummers (see below), I can't hear the carolers.
Twelve drummers drumming. In my garage. Now, thanks to my so-called true love, I'm suffering permanent hearing loss from all this noise. Did you know that an accidental death and dismemberment policy could cover hearing loss?
But enough about me. Be careful out there . . . don't get run over by a reindeer.
More from Ed Leefeldt here
Ready to get a quote?
Get quick and easy home insurance quotes