The basics of title insurance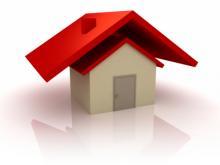 If you're buying a home, you may want to discuss title insurance with your bank, or contact an agent that specializes in title insurance.
But what is it? Title insurance is an indemnity policy that protects you or your mortgage lender against problems relating to the property's title prior to the date of the policy. For example:
If someone forged a signature in a past transfer of the title from one owner to another.
Unpaid real estate taxes on the property.
Liens against the property, including foreclosure, that are unresolved.
Unlike home insurance and car insurance, which focus on possible future hazards and charge an annual premium, title insurance is a safeguard against loss from hazards and defects already existing in the past.
What does title insurance cover?
Basic owner's title insurance:
Title to the property
Incorrect signatures on documents
Forgery, fraud
Defective recordation
Restrictive covenants
Encumbrances or judgments against the property
Basic lender's title insurance:
Mechanic's liens and unrecorded liens
Unrecorded easements and access rights
Defects and other unrecorded documents
Extended owner's title insurance:
Building-permit violations
Subdivision maps
Covenant violations
Living trusts
Structure damage from mineral extractions
Encroachments and forgeries after title insurance is issued
Source: Washington State Department of Financial Insitutions
There are three types of title insurance:
A basic lender's policy (purchased by banks and other lenders)
A basic owner's policy
An extended owner's policy
Title insurance protects you (or your lender) if a lawsuit is filed against the title.
Owner's title insurance, issued in the amount of the real estate purchase, can be bought for a one-time fee and lasts as long as you or your heirs have an interest in the property. The premium charged varies from state to state, but it is usually 1 percent the purchase price of the property, according to the American Land Title Association (ALTA). In California, for example, owner's title insurance ranges from $1,200 to $2,000 for a $500,000 home, says the California Land Title Association.
Owner's title insurance fully protects you if a problem surface with the title that was not uncovered during a title search, and pays for any legal fees involved in defending a claim against your title to the property.
Anything you might want to know about your property or its "chain of title" is usually found in a records search. The one-time fee paid for title insurance goes toward administrative fees for searches at large research facilities where the histories of properties and property titles are stored. In some cases, the chain of title could trace back to the early 1800s or when land records were first recorded in the U.S. That is a lot of paperwork. Short searches are common in residential transactions, including searches one to three deeds deep in the chain.
Claims on title insurance are rare compared to other types of insurance, according to ALTA. In 2008, auto and home insurers paid 70 percent of their premiums back to customers in claims, while title insurers paid back 5 percent.
The most common types of claims filed against a title, according to Don P. Foster, a partner for Klehr Harrison Harvey Branzburg and Ellen in Philadelphia, are back taxes that were somehow overlooked by the title company in researching a sale, easements, liens including mortgage loans and home equity lines of credit, and conflicting wills related to the property.
Since claims are rare, you may wonder why you would need such a policy. It could be as simple as using the information obtained in the title search to adjust your offering price.
"Buyers need to have confidence in their purchase and the protection title insurance provides to protect their most important investment: purchasing a home," says Craig Page, executive vice president for the California Land Title Association. "Making sure these title defects are known to lenders and buyers during escrow helps them adjust their offering price and contract terms accordingly."
How to save money on title insurance
Ask the seller to pay for your policy. That's a requirement in some states and something that can be negotiated in others.

Find out whether you can get the current title policy already on the house reissued to you by the title insurer or the lawyer doing the new title search. That can save hundreds of dollars, since it will mean a less-involved search if the policy isn't too old. You probably won't be told it can be done, so be sure to ask.

If you buy your own policy in addition to the lender's policy, check your title policy for exceptions that may leave you with less protection than you want. If any exceptions are a concern, ask the title insurer if they can be taken off the policy.

Source: BlackPage Title Agency Inc.
Lender's title insurance is a requirement in most states to close on a mortgage. But the lender's version only protects the lender up to the amount of the mortgage, and it doesn't protect your equity in the property.
The parameters of an owner's policy vary by state. An owner's title insurance policy may protect the full value of your home, including your equity, for only a couple hundred dollars. In some states, home sellers will pay for owner policies to make good on the title to the buyer. And sometimes borrowers must buy it as an add-on to the lender's policy.
Construction of a new home raises special title concerns for both the lender and owner.
You may think you are the first owner when constructing a home on a purchased lot, but there may have been prior problems with the land that were never addressed. For example, If the land was a dumping ground for contaminants by the local chemical company, or if the home sits on a floodplain. A title search will uncover most of this information, including any existing liens, and a survey will determine the boundaries of the property being purchased. Also, if the builder fails to pay subcontractors and suppliers, title insurance covers you against any lien on the property.
Not all lenders require title insurance on second mortgages, but many who focus on a higher-risk market — large second-mortgage loans or loans turned down by banks but accepted at higher rates by finance companies — do require title insurance.
Title insurance pricing
The pricing of title insurance varies by state. In some states you can comparison shop for the best title insurance price because insurers decide their own rates. In other states title insurance premiums are tightly controlled and you won't find price differences.

States that do not regulate title insurance rates (comparison shopping possible)
Alabama
District of Columbia
Hawaii
Illinois
Indiana
Massachusetts
Oklahoma
West Virginia
Rating bureau states (approval required for rates; comparison shopping possible)
Delaware
New York
New Jersey
Ohio
Pennsylvania
Sets title insurance premiums, but not title searches
Sets the price for all title insurance companies (don't bother comparison shopping)
"File and use" states (insurers must file their rates but can set their own price; comparison shopping possible)
Alaska
Arizona
Arkansas
California
Colorado
Connecticut
Idaho
Kansas
Kentucky
Louisiana
Maine
Maryland
Michigan
Minnesota
Mississippi
Missouri
Montana
Nebraska
Nevada
New Hampshire
North Carolina
North Dakota
Oregon
Rhode Island
South Carolina
South Dakota
Tennessee
Utah
Virginia
Washington State
Wisconsin
Wyoming
Vermont
Source: American Risk & Insurance Association (ARIA)
Ready to get a quote?
Get quick and easy home insurance quotes