Insuring your sweetheart's Valentine's Day diamond
If diamonds are your girl's best friend, then Valentine's Day may provide the perfect opportunity to surprise her with a sparkling piece of jewelry. If you don't want her heart broken should something happen to that jewelry, consider purchasing insurance for it.
Standard home insurance and renters insurance policies cover jewelry (as well watches and furs) up to a certain amount, but this coverage may not be enough to fully replace expensive items. Your deductible will also apply to all jewelry claims.
According to the Insurance Information Institute, coverage for jewelry is based on specified "perils" in your policy, such as fire, windstorm, theft and vandalism. That means your jewelry is covered only if it disappears or is damaged due to these named perils.
"The biggest mistake people make is making the assumption that they have coverage for jewelry that is lost," says Lynn Knauf, director of personal lines at the Property Casualty Insurers Association of America. "If it's not named as a peril, you're not covered."
Depending on the insurance company, your home insurance policy likely has a limit of 1,500 for jewelry, Knauf says. Your insurer may allow you to increase your liability limit, but not by much — perhaps to $2,000 for any one piece with an overall limit of $5,000.
Since a ring with a diamond under one carat can easily exceed $1,500, your ring will likely be underinsured if you have only a standard policy.
"All-risk" policies make the claims process simpler
If you plan to buy your sweetheart an expensive piece of jewelry — whether it's an engagement ring or a sparkly token of love — you have two options for additional insurance. You can buy a "floater" for your home insurance policy that covers the diamond up to the purchase price or its appraised value. Or you could also purchase a separate policy to cover just the jewelry.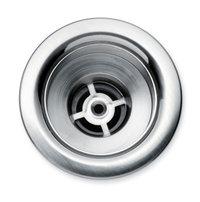 A separate jewelry policy, or an add-on to your home insurance policy, will cover your jewelry on an "all-risk" basis. Such policies cover most losses with a few exceptions. For example, you're not covered if the ring is damaged from normal wear and tear, if police seize it during an investigation, if an invading army snatches it or if it disappears in a nuclear attack. Other than that, the coverage is quite broad. So, if the ring flies off your hand and falls through a sewer grate or you drop it down the drain of your kitchen sink, the policy will pay to replace it.
Another difference between coverage under your home insurance or a separate policy is the claims process. If you have a basic "named perils" home insurance policy, you will have to prove that the damage or loss falls under one of the named perils.
"Whereas with an all risk policy, the burden of proof falls on the [insurance] company," says Matthew Thies, a personal lines manager for Jewelers Mutual Insurance Co., based in Wisconsin.
Jewelers Mutual, a company with more than 200,000 individual policyholders, insures over $3 billion in personal jewelry each year. A typical premium can range from $1 to $3 for each $100 of coverage. For example, a ring valued at $10,000 could have an annual premium of about $125 (the company has a free online quote calculator available at InsureYourJewelry.com). But your premium is also based on where you live, the deductible you choose and whether you get a discount for keeping the jewelry in a secure place — like using a safe deposit box or having an alarm system at your residence.
Whose name should be on the policy?
If you've bought the jewelry and given it to your sweetie, who should insure it? Experts say it depends on the relationship. If you're married or living together, you may only need to place your spouse on the policy, if she is not already on it, since the jewelry will be kept in your home. If you're about to propose marriage and you're not living together, many insurance companies will tell you that it's a good idea to have both the giver and the receiver on the policy — so that if you lose the ring before you put it on her finger, it is insured. Most insurance companies will keep your proposal a secret and place your sweetheart on the policy without notifying her.
"It happens all the time. When people are giving jewelry as a gift, they don't want the person receiving it to be informed," says Kelley Green, a personal lines manager for Jewelers Mutual. "We can add both people to the policy right away."
To obtain insurance for your jewelry, you will need to present your insurance agent with a receipt for the item. If it's a family heirloom, have it independently appraised. Give the agent a copy of the receipt or appraisal and keep the original in a safe place.
A mysterious disappearance!
A typical home insurance policy will cover a theft, but a common misconception is that it will cover lost jewelry as well. Not so. A few high-end home insurance policies may cover what insurers call a "mysterious disappearance," but most will not. The most common claim on jewelry insurance policies is for a mysterious disappearance. All risk policies and floaters will cover mysterious disappearances.
Make sure you know how your insurer will determine your payment if you make a claim.
"Replacement value" policies replace your piece of jewelry with one that is exactly or almost the same, even if the replacement cost is less than what you spent. Insurers can strike deals with jewelry stores or wholesalers to get a discounted price for replacement items.
Other policies, known as "true value" coverage, pay you cash for the full amount you paid for the jewelry.
Blanket coverage can protect smaller items
Not everyone owns a $10,000 ring. Many people have jewelry collections with a single high-value item and several less expensive pieces. If you have an earring collection with 50 pairs of $50 earrings, losing some or all of them can be a big financial blow.
For the earring enthusiast or other jewelry fan, insurance companies can offer "blanket coverage." That allows you to insure your jewelry collection for a total amount without requiring you to list every single item.
Ready to get a quote?
Get quick and easy home insurance quotes