15 ways to winterize your home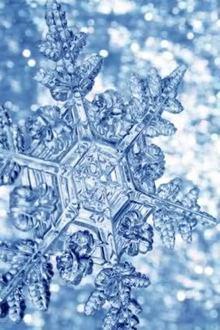 Winter means curling up next to the fireplace for many, but what if your house isn't prepared for winter weather?
Since most homeowners insurance policies cover direct damage to your home from accidents, such as falling trees and frozen pipes, coverage can be excluded for problems that were preventable. Rot, deterioration or failure to protect or maintain your property before, during or after an incident can limit the losses covered by your policy.
These helpful tips from the Insurance Information Institute, the National Association of the Remodeling Industry (NARI) and the U.S. Environmental Protection Agency's Energy Star program can help reduce some of your wintertime risks.
Step 1. Make sure your furnace is in good working order. If it has a filter, check that the filter is clean and replace it if it's not clean. Dirty filters restrict airflow and increase energy usage. Experts suggest you check your filters monthly during the winter months. There are a number of filters that can save energy costs. You can install a permanent filter or an electronic filter, or get a HEPA filter that removes 99.97 percent of airborne particles including mold. Ensure that the thermostat and pilot light are working properly and that the pipe bringing fuel to your furnace isn't leaking or loose.
Step 2. Have your heating ducts cleaned. It's recommended that the ducts be vacuumed every five years.
Step 3. Trim trees and remove dead branches. Ice, snow and wind could cause weak trees or branches to break, damaging your home or car, or injuring someone.
Step 4. Get those leaves out of your gutters. Remember all the leaves that fell off your trees this autumn? Well, a lot of them are still in your gutters. Cleaning them out should prevent water from building up and freezing in the gutters.
Step 5. Prevent ice dams from forming. When snow melts on the roof, the water will usually run down and refreeze at edge of the roof. This is where ice builds up and blocks water from draining off. This forces the water under the roof covering and possibly into your attic or down the inside walls of your house. Here are some extra precautions:
Keep the attic well ventilated. The colder the attic, the less melting and refreezing will occur on the roof.
Keep the attic floor well insulated to minimize the amount of heat rising through the attic from within the house.
Some experts suggest it's best to install a water-repellent membrane under your roof covering.
Step 6. As long as you are cleaning out leaves, make sure there are none clogging your chimney. Install a screen over the chimney top to prevent this after cleaning.
Step 7. Uncaulked windows suck up energy and create moisture. Check the caulking around doors and windows to make sure there's no cracking or peeling. Recaulking if needed prevents cold air from entering your home. You can also add weatherstripping to seal in heat. Why pay a higher heating bill if you don't have to? You can also add Low-E film to your window glass.
Step 8. Don't forget the garage door. Keep snow and ice from building up around the bottom of the garage door so it closes completely and doesn't warp.
Step 9. Keep your pipes warm. Frozen water pipes can crack and spew gallons of water all over your home. Prevent this by keeping your heat on low even when you're away from home. The temperature inside the walls where the pipes are located is substantially colder than the walls themselves. A temperature lower than 65 degrees will not keep the pipes from freezing.
Open cabinets below sinks to get more warm air to the pipes.
Fit exposed pipes with insulation sleeves or wrapping to slow the loss of heat.
Seal cracks and holes in outside walls and foundations near water pipes with caulking. Holes in your wall can include cable, telephone and television lines.
Keep a slow trickle of water flowing through faucets connected to pipes that run through an unheated or unprotected space. Or drain the water system, especially if your house will be unattended during cold periods.
Step 10. Make sure steps and handrails are in good shape. Broken stairs and banisters can become dangerous when covered with snow and ice. Make repairs now to prevent someone from falling and being seriously injured.
Step 11. Get to know your plumbing. Learn how to shut the water off and know where your pipes are located. If your pipes do freeze, time is of the essence. The quicker you can shut off the water, or direct your plumber to the problem, the better chance you have to prevent pipes from bursting.
Step 12. Watch out for wood rot. Check your bathroom, ceilings and walls for signs of wood rot. If there is a stain showing, it is most likely do to a leak. Wood rot does not go away — it usually gets worse by eating away your walls. Your bathroom in particular is vulnerable to mold. In order to avoid getting sick or having to initiate some serious home repairs, make sure all leaks and sources of moisture are found and repaired by a professional.
Step 13. Don't forget the air conditioner and exterior spigots. Drain hoses and air conditioner pipes to keep your air conditioner in good working order when the season changes again. Make sure you turn off all exterior spigots so you are not wasting water due to leaks that may freeze on the sidewalk or porch and create a dangerous walking situation for yourself or your guests.
Step 14. Take special care if you plan to be away from home. If you are not going to be in your home this winter for an extended period of time, have the water system drained by a professional to keep pipes from freezing or bursting. Also, hire someone to check on your home on a regular basis. If there is a problem, it can be fixed quickly — lessening any damage. Activity at your home will also reduce the likelihood that it will be burglarized.
Step 15. Store away lawn equipment. Drain the gasoline from lawnmowers, weedwackers and other engines that won't be used until spring.
Ready to get a quote?
Get quick and easy home insurance quotes