Identity theft insurance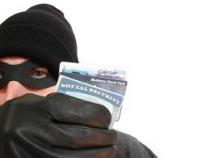 Identity theft has become an increasing concern for Americans. A stolen wallet or purse can set in motion a high-tech crime against your identity. But thieves can also get your private information and bank documents through dumpster-diving or "phishing" for passwords and account numbers online. Identity theft is a hazard to your savings, credit and livelihood.
"Consumers should carefully monitor their bank balances and credit card bills to make sure that they actually made all the transactions attributed to them," says Mike Barry, spokesperson for the Insurance Information Institute, adding that more than half of identity theft victims discovered their identity had been stolen by monitoring their accounts carefully.
There are four main ways to obtain identity theft protection:
As an add-on to your current home insurance policy or, in some cases, your policy.
As an extra benefit through your bank or other financial institution where you have an account.
As a workplace benefit through your employer.
As an identity theft protection plan that's not an "insurance policy."
Identity theft insurance
One easy way to secure identity theft insurance is to piggy-back coverage onto your policy as an endorsement.
Credit card companies will usually cover fraudulent charges made to your account. Therefore, insurance companies don't need to cover those costs. But insurers will generally cover your lost work time in correcting the problem, phone bills and legal fees.
For example, among some of the nation's largest insurers:
Allstate Insurance offers an identity theft endorsement to its policies. For about $40 per year and no deductible, you can add identity restoration coverage to your home insurance, condo or renters policy and be reimbursed up to $25,000 for covered expenses such as attorneys fees, lost wages, loan application fees and incidental costs, like postage stamps and phone calls involved in restoring your identity. If your identity is stolen, a team takes care of the legwork to help restore your credit rating and good name. Allstate's endorsement also pays for the cost of hiring a firm to address your identify theft issues. The policy provides $2,000 to: fill out paperwork, such as police reports; issue a fraud alert to major credit bureaus, government organizations, financial organizations and credit card institutions; review your credit history to determine whether fraud has impacted your public records or accounts; work with the three major credit bureaus to restore the accuracy of your credit history; and notify and work with the department of motor vehicles, collection agencies and law enforcement.
Farmers Insurance offers the "Identity Shield" coverage as an endorsement to home, renters and condo policies. You can monitor your records online. For $65 a year or under, Farmers will monitor the credit files and publicly accessible records for two people, give restoration assistance with a "personal advocate" to walk you through the process of correcting your reportsand provide up to $28,500 in coverage for restoration expenses (everyone in the household is covered) and up to $1,500 for indemnity. Its customers are encouraged to report any incident that may have compromised their personal information. If you left your wallet in a restaurant but it was returned, you should still report it. Its contents may have been examined by someone prior to return.
Nationwide Insurance's identity theft insurance endorsement includes credit monitoring, unlimited access to your current TransUnion credit report and score, and access to "identity resolution specialists" who will, among other services, place fraud alerts in your credit files, report the ID theft to the FTC, assist in replacing identifying documents and provide legal referrals and discounted rates for legal services. The endorsement costs $99 per year and covers up to $25,000 for expense reimbursement associated with identity theft, which can include time lost from work, legal fees, loan reapplication fees, postage and long-distance calls.
State Farm offers an identity theft endorsement to its customers' home insurance policies. It reimburses up to $25,000 in monetary expenses associated with the restoration of an identity and provides support designed to help the customer recover control of his or her identity. The annual cost of the endorsement is $25 per policy period.
You may be offered identity theft insurance that is tacked onto to other financial products, such as your checking account. Depending on your bank, this could be offered for free or for a small fee, and generally has a small policy limit.
Harder to find is a stand-alone identity theft insurance policy that's not associated with an existing insurance policy or account. Your choices also depend on where you live.
Identity theft protection products
Identity theft protection companies offer a service that is not an insurance policy but is "guaranteed." Generally, these services charge a monthly or annual fee and take actions that you could take yourself (for free, if you want to spend the time):
They place "fraud alerts" with the three major credit bureaus. These are messages on your credit report that instruct creditors to verify your identification before extending credit in your name. (You can activate the alerts yourself by contacting the credit bureaus.)
They instruct the credit bureaus not to release your credit report to a third party without getting your permission. (By law, you can do this yourself but for a fee from the credit bureaus.)
They have the credit bureaus send you a copy of your credit report. (You're entitled to one free report from each bureau annually, by federal law.)
They request your name be removed from junk mail lists and pre-approved credit card offers, so you don't wind up with credit offers in your mail box that could be stolen. (You can do this yourself any time at OptOutPrescreen.com.)
The "guarantees" — dollar amounts that would be paid out to cover the costs of "restoring" your identity— offered by identity theft protection companies range from $25,000 to $1 million. For example, LifeLock, will charge you $15 a month for a service guarantee of up to $1 million.
LifeLock, whose founder Todd Davis proudly announces his social security number in commercials, also offers a "WalletLock" service that helps you report and replace lost or stolen credit cards, driver's licenses, insurance cards and other documents. LifeLock says it monitors databases looking for evidence that your personal information is for sale or that someone is using your name at a different address.
LifeLock's reputation was shaken when one person did succeed in stealing the CEO's identity. A Texas man once used Davis's social security number to get a $500 payday-advance loan.
Another service, IdentityGuard, offers three levels of basic credit monitoring. Its highest level of protection includes up to $1 million identity theft loss coverage.
A service from Debix Inc. only places fraud alerts in your credit reports so creditors must contact you via your unique Debix Safe Phone Number," which you can forward to up to three phone numbers.
The credit bureaus themselves are getting into the act. Equifax offers its "ID Patrol" product that features a comprehensive credit file monitoring and automated alerts of key changes to your credit files and up to $1 million in identity theft insurance. Experian's "Triple Advantage" service monitors your three credit files and sends you e-mail alerts of major changes, with a $50,000 guarantee. TransUnion offers monitoring of your three credit reports and notification too, with $25,000 in ID theft insurance. Credit monitoring services generally cost between $15 to $17 per month.
Basically, anything that can be done to protect your identity, you can likely do yourself. But if you would feel more secure with the work (and financial backing) of professionals, ID theft protection programs do the legwork.
Ready to get a quote?
Get quick and easy insurance quotes