The basics of identity theft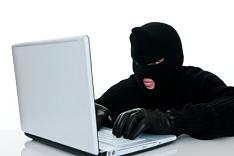 As many as 11.1 million Americans have their identity stolen each year, according to the "2010 Identity Fraud Report" by Javelin Strategy & Research, a California-based research and strategy consulting firm. Identity theft is a silent crime that can go undiscovered for months, and unfortunately it doesn't take a genius to perpetrate identity theft.
Identity theft takes many forms, but its ultimate goal is to profit financially by using your personal information. According to Privacy Rights Clearinghouse, there are two main ways an identity is "stolen."
The first, "account takeover," is when a thief acquires your existing credit account information and then makes purchases using either your actual credit card or simply your account number and expiration date.
The second is "application fraud," where the thief uses your social security number and other identifying information to open new accounts in your name. Monthly account statements are mailed to an address used by the thief, so you may not know these new accounts are open until they default and appear on your credit report.
FTC's identity theft hotline
If you've been a victim of identity theft, call the Federal Trade Commission's identity theft hotline toll-free at (877) 438-4338 (IDTHEFT). You can provide information that will help law enforcement officials across the nation track down and stop identity thieves. The FTC can also refer your complaints to other government agencies and companies for further action.
How do they do that? Here are some of the ways identity thieves operate:
They call your credit card company and, pretending to be you, they change the mailing address on your account. Then they run up charges on your account, but because your bills are being sent to the new address, it takes some time before the problem is noticed.
They open a new credit card account, using your name, date of birth and Social Security number. They obtain the information by stealing your wallet or purse, or your mail, including your bank and credit card statements and offers. They may also buy your personal information from "inside" sources such as a store clerk or from information you share over the Internet.
They set up a phone or wireless service in your name and make telephone calls.
They open a bank account in your name and write bad checks.
They file for bankruptcy under your name to avoid paying debts they've incurred under your name, or to avoid eviction.
They use counterfeit checks or debit cards, and drain your bank account.
They buy cars by taking out auto loans in your name.
No one is immune from potential identity theft — including Tiger Woods. In 2000, Woods testified in a Sacramento, Calif., courtroom that someone stole his Social Security number, applied for and received credit cards, and then ran up $17,000 worth of bills on the cards. The golfer's impersonator managed to buy several television sets and stereos before cops put an end to his shopping spree. The tip-off? The thief aroused suspicion when he tried to buy a used luxury car. After all, why would Woods, who earns multimillions from endorsements alone each year, buy a used car?
For more on these shocked victims, read identity theft victims sideswiped by crime.
If a thief has been buying luxury goods with your credit card, you won't have to foot the bill. According to the Fair Credit Billing Act, you're personally liable for credit card fraud only up to $50. But if past-due and defaulted accounts that you never knew about make their way onto your credit report, your damaged credit is the real problem, and you'll have to spend time getting your that corrected.
Just who are these people stealing personal information? Most often they are strangers who have never met you; occasionally they are family members. And they are segments of population who are always looking for a quick scam — drug addicts and the mafia included. For more, read secrets of identity theft criminals.
The best defense is a good offense. To learn how to minimize your chances of being an identity theft victim, read tips for protecting yourself from ID theft. If you want financial protection, you can buy identity theft insurance policies from major insurers or a variety of identity theft protection products. For more, read who's who in the identity theft protection market.
If you're a victim of identity theft, you should immediately contact the fraud department of each of the three major credit bureaus
Equifax: To order your credit report, call: (800) 685-1111.
Experian: To order your credit report, call: (888) 397-3742.
TransUnion: To order your credit report, call: (800) 916-8800.
Ready to get a quote?
Get quick and easy insurance quotes