Two Ways to Get Fast, Free Life Insurance Quotes
Cash value life insurance: Show me the money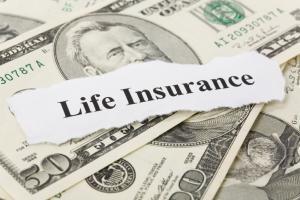 Chris Burk, a financial consultant with AXA Equitable in Buffalo, N.Y., who specializes in retirement, wants you to answer this question: "Every year when you pay your taxes, do you over-withhold to the IRS -- just so you can get some money back?" If you do, then you're using the IRS as your non-interest-bearing piggy bank, which makes you a good candidate for a "cash value" life insurance policy.
But what is a "cash value" policy? There are two basic kinds of life insurance: permanent, also called "cash value" life insurance, and term life:
Permanent insurance covers you for lifetime. Premiums are higher, but each year more of your premium money goes into an account in which your cash builds up, hence the "cash value." Your life insurance agent will give you a policy illustration showing "projected" levels of cash value over time, as well as the minimum cash value that's actually guaranteed by the insurance company.
Term life insurance covers you for a specific time period. Premiums are much less because you're buying pure life insurance protection with no savings component.
Financial planners often say that you should "buy term and invest the rest yourself." But this doesn't make sense unless you have the personal discipline to invest in safe financial instruments such as fixed-rate annuities and allow them to mature -- as opposed to investing in the stock market in 2007 and losing half your money. To really "buy term and invest the rest," you must continue to make regular investments yourself, as opposed to having an insurance company do it for you.
Life insurance goals
For a married person in his or her 20s, the need for a life insurance policy that protects your family against your death is crucial, even though family finances may be strained. A term life policy, which offers low cost life insurance, is usually the way to go. A whole life policy could cost 10 times as much and you can waste a lot of money if you lapse the policy within the first several years.
But as people age and disposable income grows, a cash value policy could be a prudent choice. Money builds up tax-free inside the policy for things like paying off the mortgage, retirement and even possible conversion to a long-term care insurance policy.
"It's all about your goals," says Catherine Theroux, a spokesperson for LIMRA, which tracks life insurance sales. "People with a disabled child might want a permanent product to build up cash value that would last through his or her life." The parent could then draw on the cash value for child care, medical services or other expenses.
Not an either/or life insurance decision
It's important to note that the term life versus cash value debate is not an either/or situation. Most of the time, a term policy can be converted to whole life insurance. Here's how to convert term life to permanent life insurance. And for some policyholders it makes sense to "layer" term life and cash value policies to meet both short-term and long-term needs.
But one thing is certain: If you're interested in either term or perm life insurance, you need shrewd financial advice, a good calculator and a sharp pencil to make the right decision.
Don't count on the permanent life policy "illustrations" an insurance agent provides to give you the full story.
Permanent life insurance sales loads
When you buy a permanent life insurance policy, part of your premium goes toward sales loads, meaning the agent's commission. High up-front sales loads in a cash value policy, which can exceed the first year's premium and extend to future years, make a cash value policy less attractive, because most of the "cash" early on goes right to the insurance company instead of your "cash value" account.
But a cash value life insurance policy does have long-term advantages. One is that your money builds up tax-free; another is that insurers have huge pools of funds they invest in at better long-term rates than individuals. So while buying term life looks better "out of the gate," in a longer race there should be a "break even" point at which a cash value policy provides a better rate of return than buying term life and investing the rest yourself.
But it can take a long time. In a side-by-side analysis of a typical cash value policy, "the 10-year rate of return is negative, meaning you would have done better with a term policy and the mattress over that period," says James Hunt, an actuary for the Consumer Federation of America. "Anyone buying this cash value policy must be assured that he or she keeps it 20-plus years" in order to equal what you could have earned if you had taken the same amount of term and invested the rest in a "side fund" at 4.6 percent.
Yet few life insurance buyers realize this.
"No one would buy 99 percent of the cash value policies sold if they understood them because no informed buyer would accept these policies' excessive sales loads," says Brian Fechtel, a critic of the industry's practices who runs BreadwinnersInsurance.com.
Hunt also questions whether insurers that sell cash value policies are using "actuarial creativeness" in talking about their dividend interest rates, which is the key generator of value in a cash value policy. They often show interest at 6 percent on a policy illustration, but as real interest rates continue to decline and insurers have to reinvest their money, that rate comes in about 1 percent lower, which is significant when you are talking about building cash value over 20 years, or more.
You can't take it with you
If you've dutifully paid into a permanent policy for many years and have built up admirable cash value, death will close the cash box: Your beneficiaries receive the face value of the policy, not the face value plus cash value. (Except in narrow instances where you've purchased a policy that promises both.)
A gloomy statistic
While experts may disagree on what type of life insurance policy is best, the gloomy statistic, according to LIMRA, is that a third of the country doesn't have any life insurance, and seven out of 10 families with children under 18 would be in financial jeopardy if the wage earner died. But the one thing everyone agrees on is that the IRS is a poor piggy bank. Invest in term, invest in cash value, but invest in something.
More from Ed Leefeldt here
Ready to get a quote?
Get quick and easy life insurance quotes.