Two Ways to Get Fast, Free Life Insurance Quotes
Good genes may get you to age 100, but not better life insurance quotes
"Live long and prosper" was Spock's advice, and it would seem the key to doing just that lies not only in your lifestyle choices, but also in good ol' Mom and Dad. A new study, "Genetic Signatures of Exceptional Longevity in Humans," by researchers at Boston University, claims to have identified common genetic identifiers common to folks age 100 and older.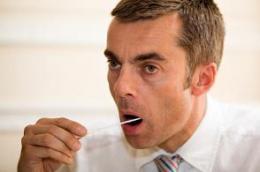 Researchers looked at the genes of two control groups -- one group of people over 100 and the other of younger people -- and were able to accurately predict 77 percent of the time which genes came from the over-100 group. Identifying these genes will probably not lead to the Fountain of Youth, but could, eventually, lead to medications for the treatment of age-related diseases such as Alzheimer's. Living healthier while living longer is something most of us are interested in, but could possessing the long-life genes also have an impact on your life insurance quotes?


Longevity is key to good life insurance quotes, so what's the holdup?
Your estimated life expectancy is key to calculating your life insurance rates. Insurance companies employ sophisticated data to help them predict your life expectancy. So if your genetic tests indicate you could live to 100 or beyond, can you argue for better life insurance rates? Not so fast, according to Whit Cornman, associate director of media relations for the American Council of Life Insurers. While there are no laws currently prohibiting life insurance underwriters from using genetic testing information in determining rates, it's unlikely to happen anytime soon.

"In general, life insurers are not quick to embrace new science in their underwriting. Instead, they tend to rely on factors that have shown over time to be reasonably accurate at predicting risk," Cornman says. "These include a person's height and weight, medical history, blood pressure, whether or not they are a smoker, and other factors. Genetic testing is a relatively new science and a lot of questions about it remain."
Genetic test results iffy at best
In addition, consumers may not be ready to embrace genetic-test information. Results are often confusing, or downright inaccurate, and can lead people to jump to the wrong conclusions about their health. In fact, the Boston University study illustrates this point: Researchers expected to discover that centenarians lack the genes that lead to certain diseases, but they found the genes were still there -- they simply didn't manifest as the disease.
So simply having the gene for a disease doesn't mean you'll ever suffer from the disease. From a life insurance perspective, who wants to pay life insurance rates based on a disease you'll never get?
Until genetic testing advances to a more reliable science, the best way to get good life insurance quotes is the tried and true: don't smoke, keep your weight down, and stay healthy with exercise and good habits.

While life insurance companies won't be employing genetic tests any time soon for medical exams, they do keep up with advances in medical treatment. Cornman says, "For example, 50 years ago, it would have been difficult or expensive for someone who had a heart attack to get life insurance. Today, life insurers may look at how that person is being treated for a heart condition with beta blockers, angioplasty or other ways, and may provide life insurance at much more reasonable rates than before."
Ready to get a quote?
Get quick and easy life insurance quotes.