The basics of travel insurance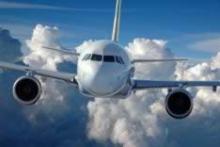 In a perfect world for beleaguered travelers, there would be no extensive security checks, delayed flights or lost baggage. Travel insurance aims to take some of the sting out of travel problems.
The need for travel insurance is primarily an economic one, says Jim Grace, president and CEO of InsureMyTrip.com, an online travel insurance comparison site. Travelersare concerned about protecting their investment.
Travel insurance is offered for cruises, tours, flights and vacation home rentals and can cover:
Medical: There is nothing worse than being sick when you are supposed to be on vacation. Medical travel insurance pays for doctor visits and illnesses that occur during your trip, such as treatment for malaria or food poisoning, prescription drugs and laboratory work to diagnose illnesses. Policies cover local ambulance service and emergency medical situations that require surgeries (and often exclude pre-existing conditions). What it will not cover is a routine physical exam, mental health care or replacement of hearing aids, eyeglasses and contact lenses.
Emergency evacuation: Typically, coverage includes airlifts from a mountain due to a skiing or hiking accident, or a long-term stay at a foreign hospital. Emergency evacuation also covers a flight home if you became seriously ill or injured. When traveling to a foreign country, bring copies of your medical records with you and consider an evacuation policy in case you develop a serious medical condition.
Trip cancellation: If your cruise line or tour operator goes out of business, or if you must cancel a trip due to sickness, a death in the family or another event that would prevent you from going on your trip, trip cancellation provides coverage. The policy also reimburses you for the unused portion of the vacation if you or an immediate family member becomes seriously ill.
Travel delay/trip interruption: Tired of sitting in the airport? Most comprehensive travel insurance policies cover weather-related travel delays. But not all companies cover so-called carrier-caused delays, such as aircraft mechanical issues or delayed flight crews.One that does is Travel Guard. The insurer offers a "gold plan" that covers $150 a day in expenses, up to $750 total, for items such as meals, lodging, taxi fares, and essential telephone calls. According to the Insurance Information Institute (III), trip-interruption insurance costs between 5 percent to 7 percent of the price of your trip.
Baggage delay: If your personal belongings are lost, stolen or damaged during your trip, this would pay to replace them.
Dental: If you chip a tooth during a trip, this covers all emergency dental procedures. You can purchase additional dental coverage to relieve acute dental pain and surgical procedures provided in a hospital. There may be limitations for the replacement of artificial teeth or repairing a crown.
24-hour traveler assistance, including hotlines/helplines and other support services: This provides 24-hour, 7-day-a-week telephone assistance for filing claims for lost baggage, emergency cash transfers, reporting credit card identity fraud to the right agency, message center services, legal assistance (on issues related to your passport, visa, or bail bonds), emergency translations and pre-trip assistance. Some policies even provide access to security profiles, which include up-to-date information about terrorism, kidnapping and political stability. Others might provide concierge services such as arrangements for escort/return home of children, arrangements for a visit to your bedside by family or friends, dining information and reservations, flower and gift delivery, sightseeing tour reservations and golf course information and reservations.
Accidental death and dismemberment: Provides compensation if you die or are permanently disabled during a trip. It includes accidental loss of life, limb or sight during your trip other than while flying.
Collision/damage coverage for rental cars: Provides coverage for physical damage to, or loss of, an automobile rented from a commercial foreign or domestic rental car agency.
Flight accidental death: Flight accident and/or "common carrier accident" insurance pays your beneficiary (or your estate if you do not name a beneficiary) a lump-sum benefit that can range from $300,000 to $1 million when a flight accident or crash results in your death.
Repatriating a body: Few travelers are aware of the complications and red tape involved in arranging a funeral or repatriating mortal remains should a relative or traveling companion die in a foreign country. Most travel insurance plans cover the cost of preparing a body for transport, a container, ground transportation, air transportation and administrative fees (for death certificates and other required paperwork), which can range from $6,000 to $15,000, according to Travel Guard. As with other coverage, benefits can only be denied if travel to a certain destination is prohibited by the United States government.
"Cancel for any reason" insurance
Basic travel insurance doesn't provide coverage if passengers don't want to travel out of fear or concern, says Dan McGinnity, spokesman for Travel Guard. For example, canceling travel to a destination for fear of contracting swine flu wouldn't be a covered with a basic travel insurance policy.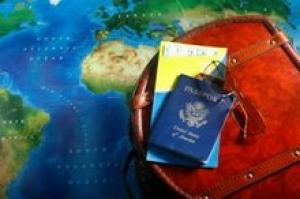 That's one reason some travelers are opting for "cancel for any reason" upgrades to their policies, available from most of the major travel insurance providers. Though more expensive, cancel for any reason coverage typically allows travelers to scrap their trip for any reason, no matter how minor, and recoup most of their money so long as they cancel 48 hours or more in advance.
A "cancel for any reason" upgrade through Travel Guard, for example, would reimburse 75 percent of all nonrefundable expenses, should the trip be canceled for any reason not otherwise covered under the policy. (Those that are covered would receive 100 percent reimbursement.) The option is available when the plan is purchased within 15 days of the initial trip payment, McGinnity says.
The policy upgrade costs 40 percent to 50 percent more than a regular travel insurance policy, but there are a number of benefits that consumers view as invaluable, says Grace of InsureMyTrip.com. The upgrade has become popular because it takes all of the guesswork out of purchasing travel insurance and it gives travelers the advantage of being able to cancel their trips at any time and recouping 50 percent to 100 percent of your trip costs.
Cruises
According to the U.S. Travel Insurance Association, travel insurance policies address the needs of cruise passengers with trip-cancellation/interruption, medical and evacuation coverage, and enhancements such as missed cruise connection coverage: If you miss a flight and can't board your ship, the insurance covers the flight to the ship's next port and provides reimbursement for the portion of the cruise that was missed. Some policies even provide assistance for anything that might occur en route to ports, including roadside assistance.
Weathering the storm
What does hurricane insurance cover?
Accommodation at a destination that has been deemed inhabitable
Mandatory evacuation and cancellation coverage
Reissue fees for your airline tickets
Emergency evacuation
Medical emergencies
24-hour assistance with hotel/rental car reservations, money wire transfers, lost documents and translation services
If riding out a hurricane in the basement of a resort while eating bags of peanuts isn't your idea of a great way to spend your vacation, inclement weather insurance may be for you. In most instances, it provides reimbursement for a trip that has been disrupted by a tropical storm. In addition to tropical storms, it also covers tropical depressions, floods, snowstorms and tsunamis.
Hurricanes are a top concern among travelers. If prevention is the best medicine, then avoid booking trips during hurricane season. In the Atlantic, Caribbean Sea and Gulf of Mexico it runs June 1 to Nov. 30. The season peaks in September.
Trying to determine which plan is best can be time consuming, but, says Frank Shellabear, sales division president at CSA Travel Protection, it's imperative to read the fine print of a travel insurance policy.
Hurricane insurance tips
Most travel insurance policies that offer hurricane insurance will only provide coverage within 24 hours of your departure, and only if you've held the policy for 15 days.
Since insurance is based on unforeseen circumstances, once a hurricane is named it is considered foreseen, and you won't be covered for losses associated with that storm.
Pay close attention to your policy and always read the fine print. Often a hurricane is under the natural disaster or inclement weather category.
A policy that provides cancel for any reason coverage can be a good bet when it comes to coverage for hurricanes.
Some airline, cruise and tour operators offer alternate trips for the same travel dates. If you refuse the offer and if the dates are different, most insurance companies will pay the claim.
There are policies that cover travel delays if you're traveling by car.
If your resort has sustained damage from a hurricane before you leave for your trip and cannot accommodate you or find alternate accommodations for you, your nonrefundable costs will generally be reimbursed by your travel policy.
If a storm directly affects your travel arrangements and accommodations, you can be entitled to trip cancellation and trip interruption benefits.
Most travel insurance pays for accommodations during a travel delay until travel becomes possible again.
Be aware of what policies cover and what they do not, Shellabear says. There are subtle differences between the policies that may appeal to some, but not others. A lot of it has to do with convenience. In the event something happens, can you talk to a live person 24 hours a day to get help? A lot of companies also only cover your claim 7 to 14 days after the initial deposit. That way you don't have to pay an insurance premium until you really need it.
Airlines, cruise lines and other travel providers sell travel insurance policies. Travel experts agree that independent travel insurers usually offer the best and most affordable coverage. Grace at InsureMyTrip.com says that travel insurance can be purchased from an online insurance provider or through a travel agent. He suggests that you purchase a policy on the same day you purchase you trip.
Other ways to cover travel
Consumers should be aware that insurance offered through credit cards may not provide adequate coverage, Shellabear says. According to a 2008 study commissioned by the U.S. Travel Insurance Association, 85 percent of credit cards reviewed contained no coverage for trip cancellation. Even when such coverage was available, it typically was much more limited than the coverage offered in a traditional travel insurance program.
Travelers who are bumped from flights may qualify for denied-boarding compensation -- a cash payment up to $800 -- a federally guaranteed insurance policy for reimbursement.
The Fair Credit Billing Act provides an appeal mechanism to those who were charged for goods and services never received. If you pay with a credit card and your cruise line goes bankrupt, you can file for a refund. However, this protection is active for only 60 days after the date of purchase.
Some aspects of travel insurance may be covered by your homeowners insurance, such as personal property that is damaged or stolen during a trip. This can include clothing, sports gear and luggage. The III says it may be cost-effective to purchase a floater to your homeowners or renters policy to make sure expensive items are covered.
Ready to get a quote?
Get quick and easy insurance quotes