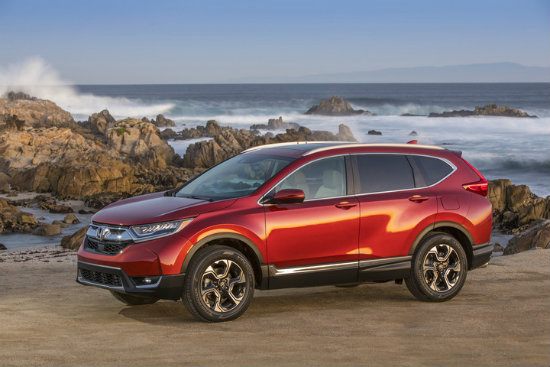 Average annual premium: $1,170
The CR-V LX starts at a very affordable $24,045 and is loaded with safety features, even the base trim levels, which makes it the most affordable car on our list to insure. It comes in $435 below the national average of $1,605 at $1,170.
The CR-V was awarded a Top Safety Pick from the Insurance Institute for Highway Safety (IIHS) when equipped with Honda Sensing and LED headlights.
"The fact that the CR-V is packed full of high-quality safety features, scores very well on crash test ratings, and parts are readily available makes it a very affordable vehicle to insure," says Chris Riley, founder of Gearheads.