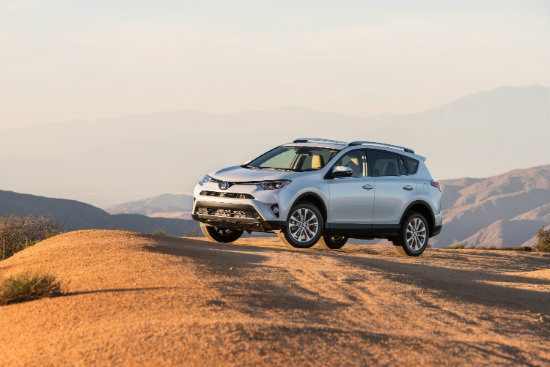 Average annual premium: $1,266
Toyota has three cars on our list, the most of any manufacturer. The RAV 4 is one of the most popular small SUVs in the marketplace. This year, Toyota made a whole host of advanced safety features standard equipment across all trim levels. These include a forward collision mitigation system, lane departure warning, automatic high beams and adaptive cruise.
All of these safety features help drive down the cost of insurance. "I'm not surprised to see more than one Toyota on the list," says Brian Moody, Executive Editor at Autotrader, "they have engineered a certain degree of safety into their cars for several years now and those safety features are making their way into lower and lower priced cars."
It's average rate is $339 less than the nationwide average of $1,605.
Pricing for the RAV 4 starts at $24,410.