Last updated Aug. 23, 2010
Property insurance
Continued from page 2 Check with your home insurer to see if you have adequate coverage for property in a student's dorm — especially if your child has an expensive computer and other costly electronics.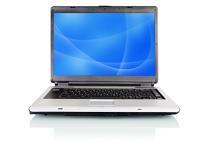 According to the Insurance Information Institute (III), some home insurance policies limit the amount of insurance for off-premises belongings to 10 percent of the total amount of coverage for personal possessions. This means that if the parents have $70,000 worth of insurance for their belongings, only $7,000 is applicable to possessions in the dorm.
Also, expensive computer and electronic equipment and items such as jewelry may also be subject to coverage limits under a standard homeowners policy. If the limits are too low, you can consider buying a special personal property floater or an endorsement for these items. There are also stand-alone insurance policies for computers and cell phones, according to III.
However, your child must be a full-time student, live on-campus and be considered your dependent for your home insurance to apply. Coverage does not extend to an off-campus apartment rented by your child; for that you'll need renters insurance.
A renters insurance policy would cover the student's personal property (from fire, theft, etc.) and provide liability coverage for the student. It is also affordable insurance.
Bob Klein, director of the Center for Risk Management and Insurance Research in Atlanta, says, "The only catch would be that the student must have spent some time in their college residence within the 60 days preceding a theft for the stolen property to be covered. In other words, if the student had property in a rented apartment and for some reason had not been in the apartment at all for more than two months prior to a theft, then the theft would not be covered," he says, adding that it's important to review the language of any policy to determine the extent of coverage for your child's living situation.
Does your child have a roommate? Some insurers will allow roommates to share a renters policy — and the premiums. Take a detailed inventory of your children's belongings to estimate how much coverage is needed.
Life insurance
Consider buying a term life insurance policy for the duration of your child's college education.
In the event of your death, would your child be able to afford to stay in college? If you're paying for your child's education and want to make certain the money tree won't die with you, review your financial situation. If you don't have a sufficient amount of money in savings or other assets, consider buying a term life insurance policy for the duration of your child's college education.
Key points
Students who have sole title to a car must purchase their own auto insurance policy.
Your HMO plan probably won't cover your student out-of-state.
Off-campus students should buy renters insurance.
Consider increasing your life insurance by the amount of your child's college expenses.