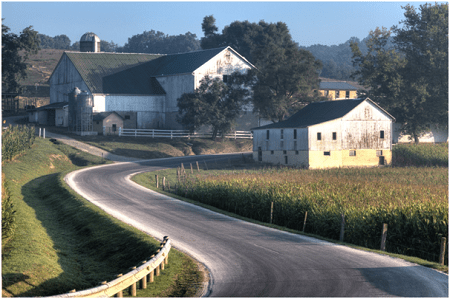 Average rate: $1,034
Average rate for the top-selling vehicle in the country first quarter of 2020 F-150: $947
Average rate for the top-selling SUV in the country first quarter of 2020 Toyota RAV4: $1,040
Average rate for the top-selling sedan in the country first quarter of 2020 Toyota Camry: $1,096
Ohio took third place for the least expensive states in the U.S. for car insurance, up seven spots from 10th place in 2019. Ohio has been in the top 10 cheapest list eight times since 2010, so Ohioans have been able to find cheap car insurance rates for many years.
The average annual premium in Ohio is 32% less than the 2020 national car insurance average. And, the yearly premium is 14% less than its 2019 rates, so rates are going down instead of up.
The Buckeye state isn't disaster-prone, which certainly helps keep car insurance rates low for Ohioans.
Drivers here are lucky to have a competitive car insurance marketplace that keeps premiums cheap for motorists. It also helps that Ohio's insurance department is a strong advocate for its citizens and consumers. The state has a variety of services and offers both national and regional car insurance providers, so it's easy for motorists to shop and compare premiums to find the best buy.