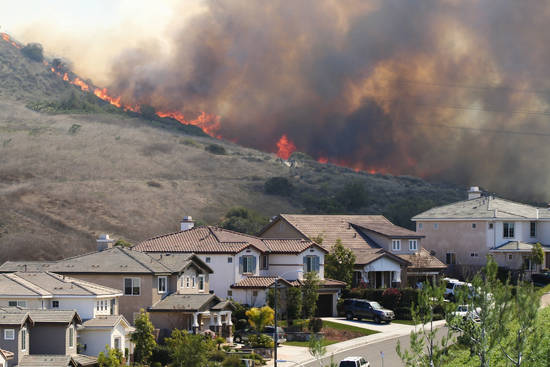 Not only do some insurers provide advice on how to keep homes safe from fire, they help defend their clients' homes when wildfires draw near. (See "What you should know about weather-related claims.")
Crestbrook, a Nationwide Insurance company, recently launched its Wildfire Solution Program for policyholders in Arizona, California, Colorado, Texas, Oregon and Washington. When a policyholder's home is under threat, professional firefighters and fire engines respond to the property to apply fire-blocking gel, deploy sprinklers, remove combustible material and build fire breaks. After a fire, crews suppress embers and manage spot fires. Crestbrook works with Wildfire Defense Systems, headquartered in Red Lodge, Montana, to provide the services.
AIG, Chubb and Fireman's Fund have similar programs.