The more you own, the more you have to lose -- and the more complicated it is to insure it all.
For the wealthy, it's not just about insuring a house and a family sedan or worrying about run-of-the-mill threats like fire and theft. There are multiple houses, luxury cars, boats and collections to protect, as well as kidnappers and litigious opportunists to guard against.
"High net-worth people are also high-profile people," says Melissa Neis, vice president at Parr Insurance Brokerage in Chicago, an independent insurance agency that works with wealthy clients nationwide. "They're more of a target."
Several insurance companies specialize in serving the 1 percent -- ACE Group, American International Group Inc. (AIG), the Chubb Group of Insurance Companies, Crestbrook Insurance Co., Fireman's Fund Insurance Co. and Privilege Underwriters Reciprocal Exchange -- PURE. (ACE Limited, the parent company of the ACE Group, announced last year that it would acquire Fireman's Fund's personal insurance business in 2015.)
Best Insurance Offers For You
In exchange for the hefty premiums their clients pay, high-end insurers provide perks you can't get from Main Street insurance companies. Brokerages like Parr work closely with these companies and match wealthy clients with the policies and services they need.
Here are some of the insurance perks for the well-heeled:
Defense against wildfires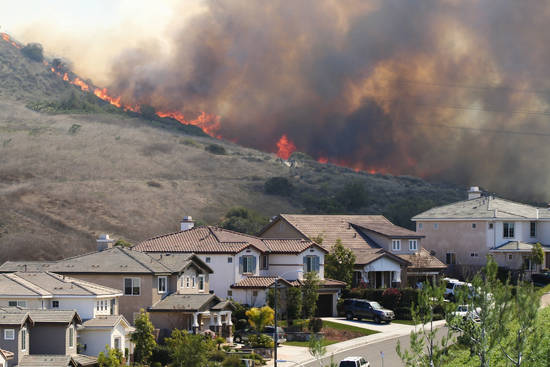 Not only do some insurers provide advice on how to keep homes safe from fire, they help defend their clients' homes when wildfires draw near. (See "What you should know about weather-related claims.")
Crestbrook, a Nationwide Insurance company, recently launched its Wildfire Solution Program for policyholders in Arizona, California, Colorado, Texas, Oregon and Washington. When a policyholder's home is under threat, professional firefighters and fire engines respond to the property to apply fire-blocking gel, deploy sprinklers, remove combustible material and build fire breaks. After a fire, crews suppress embers and manage spot fires. Crestbrook works with Wildfire Defense Systems, headquartered in Red Lodge, Montana, to provide the services.
AIG, Chubb and Fireman's Fund have similar programs.
In-depth home appraisals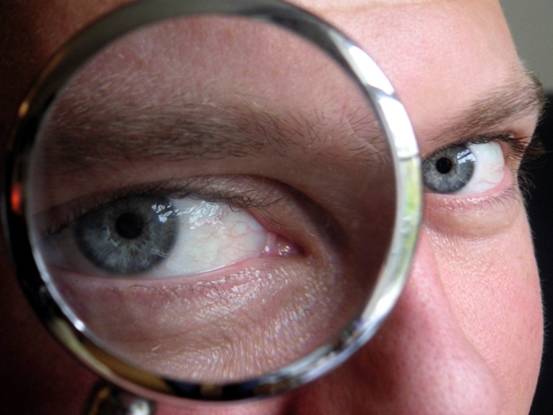 Traditional insurers use formulas to estimate how much it would cost to rebuild a home so an owner can decide how much home insurance to buy. (See "The basics of homeowners insurance.") High-end home insurers send professional appraisers to properties to see them firsthand and conduct comprehensive evaluations, Neis says.
The appraisers take measurements and photos, and describe in detail a home's amenities and materials, from the chiseled stone tub in the master bath to the Brazilian hardwood flooring in the living room. The detailed documentation helps determine the amount of coverage needed. Experts also give free advice on how to secure the property and prevent fires.
High-tech home inspections
Insurers are using high-tech tools to find hidden problems before they become big losses. Fireman's Fund is among companies that use infrared cameras to scan high-value homes and historic buildings as well as homes with art collections. The cameras use thermal imaging technology, which lets inspectors "see" hot and cool spots under floors, behind walls or above ceilings. A hot reading might indicate an electrical hot spot - a potential fire hazard - and a cool reading may indicate a wet area from a leaky pipe.
"People with older homes are really interested in the service, but we've also seen scans of some brand-new homes showing insulation that's missing," Neis says.
Extra disaster preparedness and response services
Through its Hurricane Protection Unit, AIG sends specialists to policyholders' homes to do in-depth evaluations and develop customized preparedness plans. The unit tracks the progress of approaching storms, identifies the homes most vulnerable, and dispatches team members to assess damage, sometimes even before claims are submitted. (See "Insurance for hurricanes.")
Generous extras after an accident or breakdown
Under most standard auto insurance policies, towing coverage is limited. But Fireman's Fund pays for sending the car to a preferred shop up to 50 miles away or the nearest qualified repair shop, regardless of the distance. The insurer also offers up to $1,000 in living expenses for policyholders who run into car trouble on vacation.
Generous benefits like these are typical among high-end insurers. AIG offers coverage for a comparable rental car while the covered vehicle is in the shop. The per-day limit on rental costs: $12,500.
Neis recalls one client who got into an accident while enjoying a weekend getaway in Florida. The client's insurance carrier paid for the car to be towed back to the client's town in the Northeast and paid for a plane ticket for the policyholder to return home. (See "The best car insurance companies.")
Agreed-upon vehicle values
If your car is totaled, a standard policy will pay out the actual cash value of the vehicle. But some high-end policies can be written on an "agreed value" basis, so clients are covered for that value, regardless of depreciation. There's no haggling about what price a classic Mercedes might bring; the policy spells out the payoff right up front.
Security advice and kidnapping coverage
Insurance companies that cater to wealthy clients often include coverage for kidnapping ransom as a complimentary part of a high-end insurance package, Neis says.
Clients can also pay for more robust coverage by adding a policy specifically to cover expenses if family members are victims of stalking, extortion and other threats.
As part of its complimentary loss-prevention programs, AIG offers free security assessments, recommendations to beef up security, and training for family members on how to avoid danger while traveling or at home.
Who needs a high-end insurer?
If you own multiple homes, a yacht or two and a collection of luxury sports cars, the answer is obvious. But Neis says not all clients fit that profile. Someone who lives in a modest condo but owns a rare art collection would still require the special services that a high-end insurer offers, she says.
Many families who consider themselves middle class still might benefit from the extra protection offered by an umbrella policy, which adds an additional layer of liability protection above your home and auto policy limits.