How to analyze your home insurance coverage

You know you need home insurance, but you may be wondering how to determine coverage limits for your structure, contents and liability. And can you cut corners to save money?
"My first rule of thumb is never go cheap," says Jim Quade, director of field sales operations for Liberty Mutual, which offers a home insurance coverage tool on its Web site. "If your goal is to minimize your insurance premium, you're taking the wrong approach. When you have a loss, what's your expectation? That the [insurance] pay for losses you elected not to buy coverage for?"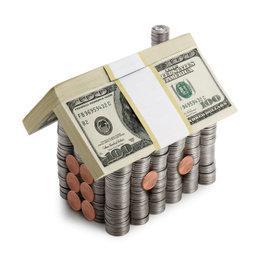 Home insurance is usually required by mortgage lenders before you close on a home. Quade says the Internet is a good place to start to get some basic questions answered, and then the first step is determining the coverage amount of the house. This value should not be the fair market value or include the land upon which the home is built.
"The obvious starting point is a decision about dwelling value," Quade says. "The most common mistake is people think it's what they paid for the house."
An agent can help you determine the exact value of the home, which is how much it would cost to rebuild the house. Or you can buy report of estimated replacement cost from AccuCoverage. If you live in a floodplain, you may be required to buy flood insurance, too, by your lender. If you do not live in a floodplain, you can still buy flood insurance.
The next step is insuring your personal property, which is generally defined as anything that can be removed from the house, including furniture, rugs, art, clothes and toys. Usually, personal property coverage is set at 50 percent of the structure coverage. So if the home is insured for $150,000, personal property coverage will be $75,000. Quade says many insurance companies offer expanded protection plans, which bump up the personal property coverage to 75 percent of the home's insured value and basic coverage on jewelry.
Still, if you have additional valuables, such as coins, antiques, art or jewelry, consider a separate rider. A rider will cover, say an engagement ring, against theft, loss or other accidents, and you need to get a certified appraisal for any items covered under a rider.
"If you're on a tight budget, you might want to choose a basic policy to keep your premium down but most people chose the enhanced packages," Quade says.
Next to consider is how much liability insurance you want in case there's an accident on your property. This number depends on how much you've got to lose if someone sues you and is often a combination of the equity in the home and your savings. In some states, judgments against you also could include portions of your future income.
"All of that is at risk if you don't have liability insurance," Quade says. In many instances liability coverage is set equal to the insured value of the home. So if the home's value is $300,000, the insurance policy will carry $300,000 in liability coverage.
You also might want to consider an umbrella policy, a separate policy that gives your liability coverage above your home and auto insurance limits. Quade says the decision to purchase an umbrella policy also depends on a person's occupation and net worth.
Renters often ignore renters insurance, but they are at considerable financial risk when they go without it. Quade says, "If you somehow carelessly cause a fire in an apartment complex, you could be held liable for that in certain jurisdictions."
Renters should make a check list of their belonging to determine how much personal-property coverage they should buy.
Ready to get a quote?
Get quick and easy home insurance quotes