Best Home Insurance Offers For You
Last updated Sept. 5, 2010
Your choices for home insurance are slim, and some are even questionable, if you live in hurricane country, according to Weiss Ratings in Jupiter, Fla., a provider of financial ratings on banks, savings and loans and insurance companies.
Eight property casualty insurers control most of the market in hurricane-prone states. (See chart below.) In Texas, eight carriers commanded 77.2 percent of the home insurance market at the end of 2009, Weiss says. In South Carolina, they held 68.2 percent of the market; in Louisiana, 63.3 percent; and in North Carolina, 61.1 percent.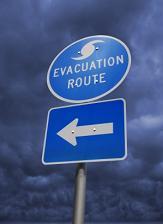 Florida residents have more choices than a few years ago, Weiss says, with eight carriers now commanding just 38.4 percent of market share. Florida encouraged the development of home-grown insurers after national companies reduced their exposure to risk following horrific hurricane seasons in 2004 and 2005.
But some of the new entrants get low marks from the rating agency. Weiss rates companies on a scale from A for excellent to E for very weak. Royal Palm Insurance Co. and Edison Insurance Co., which opened for business in Florida in 2006, are both rated E+, and People's Trust Insurance Company, which began operating in 2008, is rated D- by Weiss.
Why some home insurance companies are "questionable"
"After consecutive years of devastating storms across Florida, several insurers have entered the market, seeking to capitalize on shrinking capacity," said Weiss Ratings Vice President Melissa Gannon in a statement. "But while the risk has now been spread among more players, the financial strength of the new entrants is questionable, and consumers must monitor the health of the insurer they select, especially in light of the forecast for another active hurricane season."
Scientists projected an active to extremely active season, which began June 1 and runs through Nov. 30, with 14 to 23 named storms, 14 becoming hurricanes. The average season contains 11 named storms and just two hurricanes.
Last year the Florida Department of Financial Services took legal action against People's Trust Insurance's managing general agent for using unlicensed agents to sell and market insurance. In a settlement agreement reached in December, Florida's CFO Alex Sink ordered the company to pay a $100,000 fine and offer customers a review of their insurance policies with a licensed agent and the chance to re-underwrite policies or cancel without penalty. The company also got in trouble with the Office of Insurance Regulation for other violations, including writing more policies than allowed under its approved business plan. Florida Insurance Commissioner Kevin McCarty ordered the company to stop writing policies in March 2009 until it met legal standards.
McCarty says his office has not allowed insolvent or financially impaired companies to write new home insurance policies.
"Let me reassure you, we will not allow known troubled companies to enter hurricane season without the financial capacity to pay claims," he told financial services commissioners last spring. "Those companies that do not have the financial wherewithal to pay these claims will be either re-capitalized, acquired, merged or liquidated."
Earlier this year, the Florida Office of Insurance Regulation placed Northern Capital Insurance Co. and Magnolia Insurance Co. under administrative supervision and then sent both into receivership. The Florida Insurance Guarantee Association provides a safety net for policyholders in case an insurance company fails.
Chance to strengthen home insurance market vetoed
To strengthen Florida's property insurance market, McCarty says the state should address the cost drivers of insurance rates, increase capital requirements for insurers and let companies in financial distress give only 45 days notice for nonrenewing policies. Those recommendations were among provisions in an omnibus property insurance bill passed by the Florida legislature but vetoed by Gov. Charlie Crist on June 1. Insurance groups said the legislation would have led to greater competition and a healthier Florida insurance marketplace.
Meanwhile, Texas Department of Insurance spokesperson Jerry Hagins isn't surprised that only eight carriers command large market share in his state.
The 2009 Texas Department of Insurance annual report showed the largest eight carriers controlling 64.3 percent of the market in 2008, roughly 13 percentage points less than the findings by Weiss Ratings.
More than 100 companies were selling home insurance policies in Texas last year, Hagins says, but a limited number of carriers is always a concern in coastal areas. Since Hurricane Ike in 2008, 21 home insurance companies left or reduced their business in the state.
"It's a high-wire balancing act to make sure consumers are protected from rate increases but not to be so heavy-handed that companies don't feel they can do business here," he says.
Overall, the property/casualty market has improved in Texas since 2003 when legislative reforms stabilized the market. Since then 67 companies have been approved to write new business in Texas, Hagins said, resulting in a net gain over the last several years. The reforms were in response to huge rate increases after insurers suffered big losses in high-profile cases involving mold contamination.
"We're seeing more market stabilization in 10 years, and we attribute that to reforms in 2003," Hagins says.
Home insurance rates not the only consideration
Follow these tips when looking for home insurance:
• Check with your state's insurance department to make sure the company is licensed to do business where you live, and use its Web site tools to find insurance. The Texas Department of Insurance's HelpInsure.com, for instance, lets you compare rates and policies and look up financial information and other data.
• Check financial ratings. Get insurance company financial strength ratings through Insure.com, state insurance departments, or rating agencies such as A.M. Best and Weiss Ratings. Small companies might not be rated. Do your own research; read news articles online, ask the insurance company for financial information, and talk to a trusted independent insurance agent who has knowledge of the local market and knows company reputations.
• Consider complaint history. Most state insurance departments let you look up data on the number of complaints against insurers. Consider the ratio of complaints to the company's size.
Group

Premium in
Hurricane-Prone
States($000)

Market Share in
Hurricane-Prone
States (%)

Market Share
National (%)

Weiss
Financial
Strength
Rating

State Farm Mutual
Automobile Ins

3,594,323

21.2

21.6

B

Allstate Corp.

1,462,700

8.6

10.0

B+

Zurich Financial Services Ltd

1,035,356

6.1

7.4

C

USAA Insurance Group

1,022,334

6.0

4.4

A+

Citizens Property Ins Corp

790,756

4.7

1.2

Unrated

Nationwide Mutual Group

743,580

4.4

4.3

B

Liberty Mutual Holding Co.

660,197

3.9

5.1

C+

Travelers Cos.

515,232

3.0

4.5

B

Total

9,824,478

57.9

58.5

Scale: A = Excellent, B = Good, C = Fair, D = Weak, E = Very Weak. Plus sign = top third of grade; minus sign = bottom third.

Notes: The Weiss Financial Strength Rating reflects the financial condition of the largest subsidiary in each group, and ratings of smaller subsidiaries may vary to some degree. State Farm Mutual Automobile Insurance Company itself does not offer homeowners insurance while its subsidiaries do. Citizens Property Insurance Corp. writes policies only in Florida.

Source: Weiss Ratings