The basics of major medical health insurance
[Let Insure.com help you find affordable health insurance now.]
If your employer doesn't offer health insurance, or you don't like the plan being offered, a "major medical" health plan - sometimes called a "catastrophic" plan – may be another option.
Major medical health insurance is typically characterized by high deductibles and low monthly premiums. These plans typically cover only major hospital and medical expenses above a certain deductible. You pay out of pocket for everything else, such as routine doctor visits and prescription drugs. For example, if you have a $10,000 deductible and you have surgery that costs $5,000, you must pay for that surgery - unless you've already paid $10,000 toward covered medical expenses this year.
The majority of major medical health plans cover expenses for hospital stays, surgery, intensive care, diagnostic X-rays and lab tests.
The basics of major medical insurance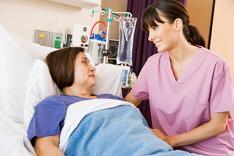 If you choose this kind of plan, your deductible could range from $500 to $10,000, depending on what benefits are offered in the plan. It depends on the type of plan you purchase and the range of coverage.
For example, a major medical plan from Blue Cross Blue Shield of Florida for a nonsmoking 21-year-old female, with a low $250 deductible and $2,500 out-of-pocket limit after the deductible, would cost $29 per month.
Often major medical plans are sold in combination with a comprehensive health plan that covers preventive care. One can be used to cover basic health expenses such as routine doctor visits, and the other can be used to cover expensive long-term illnesses that may not be covered by the standard plan.
Also, if your major medical health plan qualifies under IRS definitions as a high-deductible health plan, you can open a health savings account (HSA), in which you can put aside money, tax-deferred, to pay for medical expenses.
Many major medical health plans have generally had high lifetime maximum benefits, or "caps," between $1 million and $6 million. But this practice was barred Sept. 23, 2010 by the Affordable Care Act, as a part of new health care reform legislation. According to the U.S. Department of Health and Human Services (HHS), some insurance companies have already stopped using caps. Annual dollar caps used by some insurers will also be restricted and completely banned by 2014.
In addition, prescription drug coverage within major medical health plans often carries a separate deductible you must meet, then a co-insurance amount.
When looking at major medical plans, remember that most do not cover maternity care. If pregnancy is in your future, be sure to check coverage details. Plans that cover maternity care usually require that you wait one year after the effective date of your policy before it will be covered.
Do you fit the profile?
People who buy major medical health insurance coverage tend to fall into two groups: young adults in their 20s and adults between ages 50 to 65. Young adults who buy this coverage are often self-employed or do not have insurance through their employers.
According to a 2010 Kaiser Family Foundation report, young adults ages 19 to 29 (roughly 13.7 million people) have the highest uninsured rate of any population group in the country. They often work in temporary, low-wage or entry level jobs that may not offer insurance.
Young adults will have a special catastrophic option under the new health care reform law. According to Kaiser, starting in 2014, adults under age 30 will have the option of buying a special catastrophic plan with lower premiums.
Young adults who can't get coverage through their employer can now stay on their parents' health insurance plan until age 26, if that plan became effective on or after Sept. 23, 2010. For those on existing plans, this coverage will not be extended if the young adult is offered health insurance coverage where they work.
Older adults who purchase major medical plans are primarily concerned with potential financial losses from a critical illness. Often they do not qualify for Medicare yet, so a high-deductible plan bridges the gap. These types of plans generally attract healthy people who take few prescription medications and would rather pay out of pocket for office visits in order to save on premiums.
Pre-existing conditions have made it difficult for people to become eligible for a major medical health insurance plan in the past, but that will soon change due to health care reform. Health insurers cannot deny coverage to children with pre-existing conditions. In 2014, insurance companies will not be able to reject applicants based on their health status.
Major medical health plans typically do not cover weight loss surgery, hormone therapy, infertility treatment, dental, vision or cosmetic surgery.
Shopping tips for major medical health insurance

Before you buy a major medical health insurance plan, consider:
How much is the monthly premium?
How much is the deductible?
How much of a deductible can you afford?
How extensive do you want your coverage to be?
Do you need prescription medications?
Can you afford to pay for your own doctor's office visits?
Do you have any pre-existing conditions?
Do you get sick often?
Do you plan to become pregnant?
Ready to get a quote?
Get quick and easy health insurance quotes