Car insurance for drivers who don't own vehicles
If you don't own a car but drive often, it may be a good idea to consider buying a "nonowners car insurance policy."
Residents of big cities frequently don't own cars, yet many rent cars for vacations and other trips. If you rent a car, you can purchase insurance offered by the rental company. If you frequently rent cars, a nonowners policy might be more cost-effective than relying on the insurance sold at rental counters.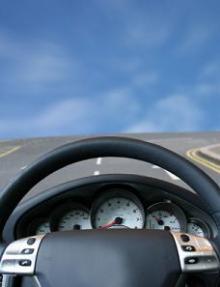 There are other situations in which buying a nonowners policy could be wise — like if you often borrow a car from friends or relatives. While a standard personal auto insurance policy covers the insured and "any relative and anyone else using your car if the use is with your permission," their liability coverage could be low. If you got into an accident and the damage you caused exceeds your friend's insurance liability limits, the injured party can come after your personal assets, such as your home, to recover the rest. The same situation could apply if you often use a company car for personal use.
The purpose of nonowners car insurance
A nonowners policy focuses mainly on providing you with liability protection. Comprehensive, collision, towing reimbursement, and rental reimbursement and other optional coverages are not usually available for nonowners policies. There are generally no deductibles with nonowners car insurance, unless your state requires uninsured/underinsured property-damage coverage. (For an explanation of all these terms, see car insurance basics.)
Though details vary by state, car insurance rates for a nonowners policy will generally cost you about half the premiums of a standard insurance policy for people who own cars.
State Farm spokesperson Holly Anderson says that, nationwide, the average nonowners auo insurance policy from State Farm costs roughly $400. But prices will vary by location and depend on the level of liability limits you choose. For example, in Illinois, an average nonowners policy from State Farm could cost you roughly $700 a year, Anderson said.
When your nonowners auto insurance kicks in
Your nonowners auto insurance will cover you when you rent a vehicle and are involved in an accident. If you borrow someone's car and crash it, the vehicle owner's car insurance pays out first, and if it's not enough to cover damages, your nonowners policy would then pay out. For instance, if the car owner's liability limit is $10,000 for property damage, and you cause $17,000 worth of property damage, your insurance would cover the last $7,000.