Health insurance benefits for domestic partners
The debate over access to benefits for domestic partners reached a fever pitch in 2006 with a number of laws enacted at the state level that allow domestic partners to have the same rights as a spouse regarding inheritance, probate, guardianship and other rights traditionally accorded to spouses. Insurance matters are no different.
Today, the number of private employers, nonprofit organizations, and unions in the United States that offer domestic partner benefits to homosexual or unmarried heterosexual partners is 9,374. Private-sector companies make up 8,653 of that total, and 270 are Fortune 500 companies, according to a 2008 report by the Human Rights Campaign Fund, a Washington D.C.-based political organization.
A brief history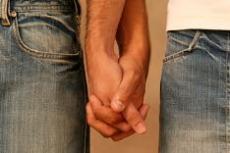 The roots of domestic partner benefits go back to 1981, when San Francisco considered legislation to provide benefits to unmarried couples. "Domestic partners" soon became a legal term used by private and public employees to extend benefits to an employee's unmarried partner of the same or opposite sex.
In 1982, The Village Voice in New York City became the first private employer to offer domestic partner benefits. Two years later, Berkeley, Calif., became the first municipal employer to do so. In May 1997, San Francisco began requiring all businesses with municipal contracts to offer same-sex benefits if they offer benefits for married couples.
Those defined as domestic partners include same-sex couples and unmarried opposite-sex couples. Benefits offered to domestic partners can be the same as those for married couples, such as long-term care insurance, group life insurance, bereavement, sick leave and relocation benefits. The most commonly offered benefits are health, dental and vision insurance.
Definition of a
domestic partner


If your employer offers health insurance coverage for domestic partners, you'll probably first be asked to sign an affidavit that you:
Have lived together at least six months.
Are both age 18 or older.
Share a close personal relationship and are responsible for each other's common welfare.
Are exclusive.
Are not married to anyone else.
Are not related by blood closer than would bar marriage in the state.
Share the same regular and permanent residence, with the current intent to continue doing so indefinitely.
Are jointly financially responsible for "basic living expenses," defined as the cost of basic food, shelter and any other expenses of a domestic partner because of the domestic partnership. (Domestic partners need not contribute equally or jointly to the cost of these expenses as long as they agree that both are responsible for the cost.)
Were mentally competent to consent to the contract when the domestic partnership began.
Some employers impose waiting periods that vary from six months to a year before insurance coverage begins.
Some employers that offer domestic partner benefits exclude coverage for unmarried heterosexual couples on the grounds that they have a legal right to get married. This exclusion continues to be challenged in the courts.
The Employee Benefit Research Institute (EBRI) pointed out in a 2007 report that studies have shown that offering domestic partner health insurance costs employers no more than offering coverage for spouses, and that few workers choose the domestic partner benefit when it is offered. The vast majority of workers who enroll in domestic partner benefits tend to be unmarried heterosexual couples.
Equality for all?
Private employers are not required to offer health insurance to any employees, including domestic partners. Employers that choose to offer health benefits must follow federal law and state law, when applicable.
In April 2000, Vermont Gov. Howard Dean signed the first "civil union" law that grants gay couples nearly the same benefits as heterosexual married couples. The law, which took effect July 2001, covers taxes, inheritance and medical decision-making.
Massachusetts, Connecticut, Iowa, Maine, and Vermont currently recognize same-sex marriages and provide couples with the same rights as traditional married couples. The California Supreme Court upheld the state's Proposition 8 in May 2009, which restricts marriage to opposite-sex couples.
New Hampshire and New Jersey have legal unions for same-sex couples that provide all the rights and responsibilities of marriage under state law. The District of Columbia, Hawaii, Oregon and Washington offer legal unions for same-sex couples with varying subsets of the rights and responsibilities of traditional marriage.
Although some cities, such as New York City, allow domestic partners to officially register their relationships with the city, those registries do not constitute legal status as marriage or common law marriage.
In November 2008, the New York insurance department issued a bulletin to insurers that says same-sex couples who enter into valid marriages outside New York must be treated as married people for the purposes of New York insurance law, including health insurance. That means for New Yorkers with group health plans where you can add spouses, a same-sex spouse is eligible.
To view a list of state laws regarding domestic partners, visit the Human Rights Campaign.
Insurance coverage
Some health insurers have contended that allowing domestic partner benefits would make them targets of fraud if customers tried to add relatives or friends onto their health plans. This is why many employers that offer such benefits require detailed information from domestic partners to determine eligibility.
Many employers that offer such benefits require detailed information from domestic partners to determine eligibility for benefits.
In 2005, the California Insurance Equality Act required companies with a group policy that provides benefits to spouses must provide the same benefits to domestic partners. (Companies with self-insured benefits are exempt from state law.) This made California the first state to require equal insurance coverage for domestic partners. Now, over a dozen states have laws on the books that mandate benefits for domestic partners. To see 2009 state health insurance mandates, visit the Council for Affordable Health Insurance.
Even if your state doesn't mandate that insurance benefits be extended to domestic partners, and employer can choose to include them in group benefits. Many major group health insurers provide insurance for domestic partners through employers: Ameritas, CIGNA, Aetna, Kaiser Permanente, United HealthCareGroup, MetLife, Great West Life, Humana, Mutual of Omaha, Guardian and some Blue Cross Blue Shield plans. For a list of insurance companies that provide domestic partner benefits, go to the City and County of San Francisco Human Rights Commission.
The IRS
Same-sex couples cannot be treated as spouses for federal tax and employee-benefit purposes, regardless of state law. The IRS has determined that employment-based health benefits for domestic partners or non-spouse cohabitants can be excluded from taxable income only if the recipients are legal spouses or legal dependents.
The federal and state governments do not tax benefits for spouses. But the federal government taxes benefits for domestic partners because it does not recognize those relationships. Also, in some instances, an employee who receives benefits for a domestic partner has to pay for the premium with after-tax dollars and then pay taxes again on the cost of the benefit because it counts as income.
The upside of domestic partner benefits
The "Big Three" automakers (Daimler AG, Ford and General Motors) were the first to offer same-sex benefits starting in 2001. They said that offering domestic partner benefits, including medical, dental and prescription coverage, is consistent with their commitment to promoting diversity in the workplace.
Employers say domestic partner benefits are a good recruiting tool.
Employers say such benefits are a good recruiting tool to attract a diverse mix of talented people to their companies. Job candidates want to work for employers that are considered socially conscious and diverse.
Also, most employers that offer these benefits to domestic partners do so out of a strong sense of fairness. EBRI notes that many employers believe that offering benefits to legally married partners of employees and not offering the same benefits to partners of non-legally married employees discriminates on the basis of sexual orientation and/or marital status.
Ready to get a quote?
Get quick and easy health insurance quotes