13 ways to save on health insurance and medical care
Feeling sticker shock from the rising cost of health insurance? A 2010 survey by the Kaiser Family Foundation revealed rate increases for individual health insurance plans were an average of 20 percent. However, affordable health insurance can be found. Here are 13 ways to reduce your health insurance and medical care costs.
1. Follow the rules of your health insurance policy.
There are very few universal standards for health insurance plans. Thousands of health plans are available nationwide, and each has its own rules and coverage limits. Even within the same health insurance company, plan rules can vary dramatically. For example, some may require pre-authorization for outpatient surgery or specialty care while others may limit your choice of physicians and hospitals to a specific network. If you don't follow the rules of your health plan, you could find yourself on the receiving end of a hefty medical bill.
Before scheduling appointments, take the time to review your plan benefits. Plan details can change often, so it is best to confirm your benefits directly with your insurer rather than relying on the benefits handbook. Call the customer service department to verify your health care provider, coverage rules and anticipated out-of-pocket costs before scheduling any major treatment.
Once you know the rules, make sure you follow them precisely. Obtain any necessary pre-authorization and submit the paperwork needed for the claim to be processed. Keep notes of all your contacts with your insurance company, as well as any documents related to the procedure. In the event that all or a portion of your claim is denied, this information will be vital for your appeal.
2. Look for "lite" health insurance.
Every state requires group health insurance policies to provide coverage for certain benefits. These mandates raise health insurance rates for everyone regardless of whether or not you use those benefits.
While state mandates offer enhanced benefits, they can also increase the cost of health insurance premiums. As a result, some states permit the sale of "mandate-lite" policies that allow individuals and families to opt-out of some mandated coverage. The reduced benefits often translate into lower health insurance premiums.
According to the Council for Affordable Health Insurance (CAHI), at least 10 states allow companies in the group insurance market to offer "mandate-lite" policies: Arkansas, Connecticut, Georgia, Kentucky, Louisiana, Minnesota, Montana, North Dakota, New Jersey and West Virginia. However, the National Conference of State Legislatures (NCSL) notes that federal health reform could have an impact on state mandated coverage in the coming years.
3. Decide whether it pays to maintain dual coverage.
In households where each spouse works, think twice before signing up for health insurance through both employers. Having dual coverage may give you peace of mind, but it can also be costly to pay premiums on two policies. Make sure you are not simply paying twice for duplicative coverage.
If you do maintain two health plans, understand how your benefits will be coordinated. Some insurers use the birthday rule to determine which policy provides primary coverage. Coordination of benefits (COB) isn't always straightforward, particularly if you have two different types of health insurance coverage.
4. Be prepared for emergencies.
When faced with a medical emergency, the last thing on your mind will be your health insurance benefits. Know ahead of time which hospitals and doctors participate in your health plan. Jot down the information and keep it in your wallet or purse. If needed, you can call the customer service hotline listed on the back of your insurance card, but you can avoid the stress by being prepared beforehand.
5. Reduce your prescription drug costs.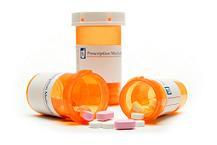 Paying for prescription drugs poses a challenge to many U.S. families. A March 2008 report conducted by USA Today, the Kaiser Family Foundation and the Harvard School of Public Health found that 41 percent of adults say paying for prescription drugs is at least somewhat of a problem for their families. Of those, 16 percent say paying for medications poses a serious problem, and 3 in 10 adults have skipped filling prescriptions in the last two years because of the cost. Another 23 percent report splitting pills or missing doses to make their medicine last longer.
Skipping doses is a risky way to cut costs when there are other options, including:
Pharmaceutical companies provide samples to most doctors' offices. Tell your doctor about your situation and your physician may provide you with some free samples.
Many major retailers offer promotions for cheap prescription drugs. At Wal-Mart and Target, $4 gets you a 30-day supply of certain generics and $10 will buy a 90-day supply. Midwest chain Meijer fills prescriptions for some antibiotics and prenatal vitamins for free.
If you can't get free samples through your doctor, you may be able to get a free or reduced price supply directly from the drug company. Most manufacturers run patient assistance programs for those without prescription drug coverage. Eligibility requirements vary among companies, but you will likely need to meet income guidelines.
6. Use tax breaks to your advantage.
Flexible spending accounts (FSAs), health reimbursement arrangements (HRAs) and medical savings accounts (MSAs) all provide a way to pay for medical expenses with tax free dollars.
FSAs, one of the most popular options, allow workers to create an employer-sponsored account. Generally, a pre-tax deduction is taken from your paycheck and directly deposited into the FSA. Then, when you pay for approved out-of-pocket health, dental and vision care, you can be reimbursed from the savings account. To maximize convenience, some FSAs even issue debit cards that can be used to cover co-payments and deductibles.
7. Stop smoking.
Smoking can not only increase health insurance rates for those purchasing insurance on the individual market; it can also increase the likelihood of needing costly medical care down the road. Those who receive health insurance through an employer may not have to worry about smoking impacting health insurance premiums; however, the habit can double the price of life insurance.
Besides the cost of insurance, kicking the habit can put more money in your pocket for other things. The Campaign for Tobacco-Free Kids reports that, as of June 2010, a New Yorker smoking a pack-a-day could save $175 a month by quitting.
8. Slim down.
Along with smoking, obesity can significantly impact your ability to purchase individual health insurance and life insurance. In March 2009, a study conducted by the Rand Corp. found that being obese added $395 per year to the average cost of health care. That's more than the cost of smoking, aging and problem drinking.
9. Be more active.
Unlike smoking and obesity, it is difficult to quantify the health care savings you'll get from exercising. However, an active lifestyle is related to better health and a longer life. Both can translate in fewer medical expenses and reduced life insurance rates. Fortunately, studies show that it is never too late to start reaping the benefits of exercise.
10. Look for free or low-cost health care.
Medical expenses are cheaper for healthy individuals so your insurer has a vested interested in helping you avoid chronic conditions. Many provide free screening services, low-cost immunizations and healthy lifestyle programs. Even if your health insurance company doesn't offer these perks, many government health departments do.
11. Increase your deductible or co-insurance.
Health insurance premiums go down when deductibles go up. Healthy individuals who don't need ongoing medical care may find it makes sense to increase deductibles and co-insurance in exchange for lower health insurance rates. However, be sure you have enough in the bank to cover the deductible if needed.
12. Bargain with your doctor.
Once upon a time, nearly anything was up for negotiation. Now, we balk at the idea of haggling for a discount, but there is no reason not to ask your doctor for a reduced rate. After all, most physicians already agree to lower their rates for health insurance companies.
13. Consider the Children's Health Insurance Program.
Each state is required to offer a Children's Health Insurance Program (CHIP) for children whose parents cannot afford private health insurance. Although the federal government provides funding for CHIP, eligibility requirements vary across the nation.
Generally, CHIP is open to uninsured families who make too much to be eligible for Medicaid. Parents may pay a small premium or co-insurance amount and their children will receive benefits, including well-child checks, immunizations, hospitalizations and emergency care.
CHIP has been authorized by Congress through the year 2015. After that, new legislation will have to be passed to continue the program. For more information on applying for CHIP in your state, call (877) KIDS-NOW or visit InsureKidsNow.gov.
Ready to get a quote?
Get quick and easy health insurance quotes