That's the ticket: Insurance for medical tourism
If you're unable to afford medical treatment, saving money by leaving the United States for treatment can be an attractive, even essential, option. Roughly 648,000 people traveled outside the United States to undergo a medical procedure in 2009. With health care costs escalating, that number is expected to grow by 35 percent each year, according to the Deloitte Center for Health Solutions. Even if you have good health insurance, deductibles and co-insurance can put surgeries out of reach. Besides price, people travel abroad because certain procedures are not available in the United States.
How much can you save?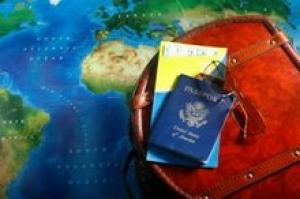 Depending on the procedure and the location you choose, you can save between 25 percent and 80 percent over the cost of the same procedure in a U.S. hospital, according to Deloitte Center for Health Solutions, an organization that tracks the medical tourism industry.
Without medical coverage, heart bypass surgery in the United States can cost about $145,000 and hip replacement may set you back roughly $100,047. By comparison, if you undergo heart bypass surgery in Thailand, it will cost $25,000. Hip replacement in Ireland will cost $22,000.
The most common procedures that people seek abroad include orthopedic surgeries (hip, knee), spinal disc replacements and cardiology procedures (angioplasty, heart bypass, valve placements). Cosmetic procedures such as facelifts, tummy tucks and breast implants are also very much a part of medical tourism. Dental procedures, such as crowns and implants, are popular, too. Statistics show that most people receive more than one procedure when they travel abroad.
"You're not going to travel abroad for one procedure. We have the $6,000 rule: If it's less than $6000 here, it's not worth traveling abroad," says Patrick Marsek, managing director of Illinois-based MedRetreat, a medical tourism company.
Planning your trip
When planning an overseas procedure, you may want to consider using a medical tourism facilitator. Medical tourism companies, such as MedRetreat and Companion Global Healthcare Inc., help people plan all aspects of their treatment. This includes flights, accommodations, hospitals, doctor visits and after care (often called the weakest link in the medical tourism process). Facilitators generally work only with hospitals that have been accredited by the Joint Commission International, the international branch of the same organization that accredits hospitals in the United States.
"We knew that because of the health care industry and the direction it was taking [in 2003], there needed to be a more affordable option and we knew people would be seeking procedures outside the U.S. We developed a process to facilitate that need more safely and efficiently," Marsek says.
Some medical tourism facilitators work mostly with self-insured employers that want to offer medical tourism to their employees; other facilitators work with individuals, too.
David Boucher, founder and president of Companion Global Healthcare, says his company recently contracted with BasicPlus Insurance to offer the first fully insured health insurance plan that includes medical tourism. But the company also has relationships with about 340 employers in 21 states, Boucher says.
Health insurance and medical tourism
In 2009, the Medical Tourism Association (an international nonprofit association that encompasses international hospitals, health care providers, medical tourism facilitators and insurance companies) released its first survey of medical tourism participants. It revealed that 42 percent of its respondents had some sort of medical insurance coverage when they traveled overseas for treatment.
Most patients with medical tourism coverage belong to group health plans, usually employer-provided health insurance. One such group plan is WellPoint, which launched a pilot program last year for a Wisconsin company that allows employees to travel to India for select procedures. The insurance company coordinates medical care, scheduling and travel services for patients and covers travel and lodging costs for both the patient and a companion.
Blue Cross and Blue Shield of South Carolina (BCBSSC) allows its members to apply their health insurance benefits to procedures at all hospitals and international facilities that are included in its network. However, the company requires precertification and that pre-existing conditions meet policy terms. If those criteria are met and the procedure is allowed under that member's health plan, that member is covered overseas.
Billy Quarles, a spokesperson for BCBSSC, says self-insured companies are also looking into medical tourism as an option for employees, which is one reason BCBSSC created Companion Global Healthcare.
Health Net Inc., one of the largest publicly traded managed health care companies in the United States, offers "Salud con Health Net." It's a plan for its members in California and Mexico that offers deep discounts to employees who prefer to see a doctor in Mexico. Blue Shield of California offers Access Baja, which is designed for Americans who prefer to receive medical care in northern Mexico.
But most major insurance companies are still testing the waters when it comes to medical tourism. Many have adopted a wait-and-see attitude. However, Marsek and Boucher believe the trend will grow.
"There are insurance companies looking into [medical tourism coverage], positioning themselves for the future," Marsek says.
Boucher adds, "Over the last couple years we've really put all the bricks in place to make this attractive to employers to at least consider. It's going to be a slow, methodical practice."
Medical tourism and the future
The number of medical tourists declined in 2009 compared to the previous year. However, a recent study shows that the reason may be economic and not related to quality of care. The Deloite study, Boucher notes, reported 36 percent of Americans interviewed had put off needed medical care last year in the United States.
People "are hanging onto that to pay their mortgage now. People are just living more with pain now," Marsek says.
There is a reasonable expectation that the industry will grow, and the notion of insuring medical tourism will become more mainstream.
Another sign of change: The Lowes chain of home improvement stores recently partnered with the Cleveland Clinic in Ohio to provide its 228,000 employees an option for cardiac care.
"It indicates that employers are willing to travel for health care," Boucher notes. "And it's also significant because the Cleveland Clinic is building a new facility in Abu Dhabi."
Price comparisons
Procedure

U.S

India

Turkey

Thailand

Heart Bypass

$144,317

$8,500 - $10,500

$10,500 - $14,000

$22,500 - $24,500

Heart Valve Replacement

$177,665

$9,500 - $13,000

$11,000 - $22,000

$18,500 - $21,000

Hip Replacement

$100,047

$7,000 - $9,500

$11,000 - $21,000

$12,000 - $14,000

Knee Replacement

$65,918

$8,000 - $10,000

$9,700 - $21,000

$10,500 - $12,000

Spinal Fusion

$103,761

$7,500 - $10,000

$6,200 - $21,000

$9,700 - $11,000

Hysterectomy

$31,474

$2,500 - $5,000

$4,300 - $12,500

$4,500 - $5,500

Source: Companion Global Healthcare
Ready to get a quote?
Get quick and easy health insurance quotes