Health insurance options after loss of dependent status
Many young adults (and their parents) worry about health insurance coverage when they lose their status as dependents on their parents' health plans. But there's no need to panic: The health reform law will allow adult children to stay on their parents' health plans until they are age 26. Here's a timeline to health reform law implementation.
Even if this option is not available, there are several others that are suitable for young adults searching for health insurance alternatives.
Option 1: COBRA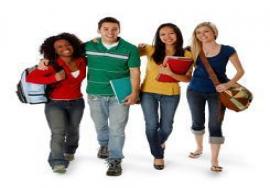 The Consolidated Omnibus Budget Reconciliation Act (COBRA) is a health insurance safety net for people who are leaving a job and want to continue their current group health insurance. However, it can also benefit young adults previously covered under a parent's group health plan but become ineligible because they reach the policy's age limit or are no longer full-time students.
Loss of dependent-child status is considered a "qualifying event" that triggers the availability of 36 months of continued health insurance coverage under COBRA. However, not every employer has to offer COBRA. The employer must offer COBRA if it has 20 or more full-time employees and offers health insurance.
Beware: This option can be expensive because the employer no longer picks up a major portion of the child's monthly health insurance premium. Whoever pays the premiums will be responsible for paying full price, plus an administrative fee of 2 percent. (You should know your COBRA rights.)
Option 2: Short-term health insurance
With low premiums and high deductibles, short-term health insurance policies are designed to be a low-cost safety net in case of serious injury or illness rather than a comprehensive health insurance plan for routine and preventive care. Benefits are limited, there are strict eligibility requirements to qualify and short-term health insurance typically lasts only one to 12 months (and can usually be renewed for up to 36 months). However, it's potentially a good option for affordable health insurance.
Option 3: Individual health insurance
Individual health insurance is not sponsored through an employer; it is insurance you purchase on your own. It is much more expensive than group health insurance, but if there's no other choice, it's better than going without insurance altogether.
Individual plans are medically underwritten (unlike group health insurance plans), so if the child has health problems the insurer may reject his or her application or attach exclusions to the policy. However, if the child is healthy, youth is on his or her side. Young and healthy individuals stand the best chance of securing individual health insurance at a reasonable price.
Other options, such as insurance exchanges, will be available under the health reform law.
Ready to get a quote?
Get quick and easy health insurance quotes