FAIR plans: Home insurance for "high risk" properties
Is your home "high risk"? Most home insurance companies will place you in that category if you live in an area prone to severe weather or crime, or if your home has old plumbing or a weathered electrical system. In these cases, finding a home insurance policy could prove tricky.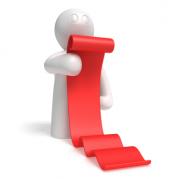 To make property insurance more readily available to people who can't obtain it from private insurers, the federal government established the Fair Access to Insurance Requirements (FAIR) plans in the late 1960s, according to the Insurance Information Institute (III). The plans are operated by the insurance industry and make home insurance available to property owners in the "high risk" category.
FAIR plans often cost more than private insurance and offer less coverage, but for some they offer the only home insurance available. All FAIR plans cover losses due to fire, vandalism, riot and windstorms, according to III.
Your insurance agent can help you determine if you are eligible for coverage by your state's FAIR Plan, or if there are other options for you. Once you have a policy from a FAIR Plan, you would contact your agent or the FAIR Plan's office to file a claim.
The following states offer FAIR plans or assistance in obtaining coverage. In a few states, there is a counterpart to FAIR plans called Beach and Windstorm plans that provide coverage for hurricanes and severe windstorms.
State

FAIR plan phone number

Alabama

(334) 943-4029

California

(213) 487-0111

Connecticut

(860) 528-9546

Delaware

(215) 629-8800

District of Columbia

(202) 393-4640

Florida Joint Underwriting Association

(850) 513-3700

Florida Windstorm Underwriting Association

(904) 296-6105

Georgia

(770) 923-7431

Hawaii

(808) 531-1311

Illinois

(312) 861-0385

Indiana

(317) 264-2310

Iowa

(515) 255-9531

Kansas

(785) 271-2300

Kentucky

(502) 425-9998

Louisiana FAIR Plan

(504) 831-6930

Louisiana Beach Plan

(504) 831-6930

Maryland

(410) 539-6808

Massachusetts

(617) 723-3800

Michigan

(313) 877-7400

Minnesota

(612) 338-7584

Mississippi

(601) 981-2915

Missouri

(314) 421-0170

New Jersey

(973) 622-3838

New Mexico

(505) 878-9563

New York

(212) 208-9700

Ohio

(614) 839-6446

Oregon

(503) 643-5448

Pennsylvania

(215) 629-8800

Rhode Island

(617) 723-3800

South Carolina

(803) 737-6180

Texas

(512) 899-4900

Virginia

(804) 358-0416

Washington

(425) 745-9808

West Virginia

(215) 629-8800

Wisconsin

(414) 291-5353

Source: Insurance Information Institute (III)
Ready to get a quote?
Get quick and easy home insurance quotes