Two Ways to Get Fast, Free Life Insurance Quotes
Kaboom! Building demolition and other jobs that send life insurers running
Building demolition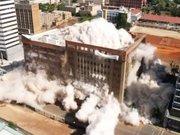 Life insurance rates are all about life expectancy: The longer you're likely to live, the lower your premium. If you're in a risky job that can affect your life expectancy, you may get an unpleasant surprise when you apply for life insurance: Denials.
The good news is that folks in "risky" jobs have a better chance than ever of getting good life insurance quotes. Thanks to OSHA regulations and workplace-safety requirements, even jobs that seem outlandishly risky may not be and won't scuttle a life insurance purchase: Skyscraper-window washer? No problem. SWAT team? Come on in! Soldier in Iraq? Yes, possibly! Asbestos removal expert? Uh oh, hold on. . . .
Asbestos removal
People in occupations dealing with hazardous materials, or that take place inside nuclear reactors, will be denied or offered "rated" policies, meaning offered at a higher price to account for the "excess risk." It can add up. A rated policy "probably starts at a minimum of two to three dollars extra per $1,000 of coverage annually, and it could go higher. So $100,000 in coverage means $300 more. It can get very expensive," says Kevin Coughlin of Target Insurance Services. His company specializes in helping agents find policies for clients who are "impaired risks," meaning they have a health condition, hobby or job that makes finding life insurance difficult.
Zookeeper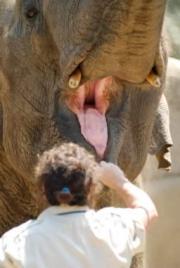 Flying a plane will crash your chances for life insurance. The helicopter pilot who delivers your morning traffic report is likely flying uninsured.
Firefighters should have no problem. Smoke jumpers are another matter — those are the guys who jump out of airplanes to extinguish forest fires.
Are you working in a tunnel? No good. And "anybody in the mining industry will usually get a rating," says Coughlin.
"Standard military personnel will have no issue, only aviation military," says Coughlin. "Average service men or women can probably get preferred rates. Some companies take them even if they're being deployed to Iraq or Afghanistan; others won't."
The folks who set up your Fourth of July fireworks show are likely without life insurance. Anything having to do with explosives will put you on the fast track to denial, such as building demolition.
Circus acrobat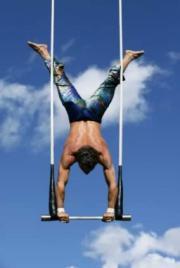 Scuba diving downs your chances, too — whether it's your hobby or your job.
Electric company lineman? You'd think that would be an issue but here's a shocker — they can get preferred or standard rates.
Anything having to do with working with exotic animals takes a bite out of insurance prospects. Zookeepers could have a tough time. Rodeo cowboys? Rated policies. Circus-animal wranglers? Could have trouble.
In fact, circuses present a parade of risky occupations: trapeze artists and high-flying acrobats all should expect rated life insurance policies.
"If you're a clown, I think you're fine," says Coughlin. But he notes, "I can't remember the last time a circus performer wanted coverage."
How to get life insurance when your job is risky
"The most important thing an individual can do is feel comfortable with their agent — that he or she represents more than one company and has resources to fully shop and survey the market through the brokerage community," says Gary Dworkin, chairman of the National Association of Independent Life Brokerage Agencies.
"The most important thing for an insurance company is the ability to collect and provide greater details of information. The most important thing you can do is to give the underwriter full information" about your case, advises Dworkin. "The more you can fill in the details, the more clearly the underwriter can see the individual, and the more accurately and comfortably he can assess whatever extra risk is needed to cover that person."
A good agent will know how to shop the market for you to find life insurance quotes, even if you believe your occupation will render you "uninsurable."
For more, read 8 ways to find life insurance when you're "uninsurable."
Ready to get a quote?
Get quick and easy life insurance quotes.