How do you want to get your free life insurance quotes?
Work directly with:
Policies Issued by American General
160 years in business, 13 million customers served
Over $34 billion in claims and benefits paid
Committed to helping you protect your family's future
I want
Insure.com
to find me the best quote fast:
Answer a few questions,
and then compare multiple quotes
from top providers.
You're up, you're down: How debits and credits affect life insurance rates
Have you ever wondered how insurance companies calculate your life insurance quotes? There is no hard-and-fast rule for life insurance rates. Rather, life insurance companies generally use a system of "debits and credits" to determine the bottom line for life insurance premiums.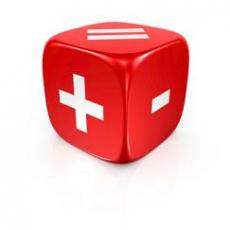 "Many carriers will have their own underwriting guidelines for 'preferred rate' class," explains Lynn E. Patterson, chief underwriter for alternative and strategic distributions at ING. "These criteria are usually fairly straight, and because the applicants are in fairly good health, debits and credits are usually not applicable. Using the 'preferred rate' class as a baseline, debits are applied for adverse findings and credits are applied for favorable factors."
Inside the world of debits and credits
If you have a health problem, such as diabetes, cancer, or heart disease, your life insurance company considers that a "debit." The more debits you have, the more expensive your life insurance rates will be. On the other hand, favorable health conditions, such as good cholesterol levels and blood pressure readings can bring "credits" for your life insurance quote. These credits can bring down the cost of your policy.
Seems simple, right? But since each life insurance company sees debits and credits in its own way, what one company thinks is a fair price might be much different from the price offered by another company. It all depends on the company's underwriting guidelines. Here's more on how life insurance companies view you; underwriting categories.
Underwriting is the process by which factors such as age, weight, height, medical history and lifestyle habits, such as smoking, determine your insurability. Underwriters also consider other factors, like your occupation and financial history. They then plug the information into tables to calculate your insurance premiums. That's where credits and debits come into play.
"Each +25 debit or -25 credit is the equivalent of one rate class, either up or down," Patterson explains. "There are no credits or debits that are more powerful than others when it comes to determining price because they both are expressed in a common denominator number format. However, there are some debits and credits that a carry higher numerical value, but the numerical values are consistently applied regardless of whether they are credits or debits."
Examples of debits and credits
More than 17 million Americans have been diagnosed with diabetes, while a staggering 57 million have pre-diabetes, so you can bet that diabetes is a common health condition the underwriters see on life insurance applications. But controlling your diabetes and other healthy lifestyle decisions can help deliver low cost life insurance.
According to Patterson, the most common credits for diabetes include a favorable A1C (a blood test that diagnoses diabetes and its progress), excellent blood pressure control and normal Treadmill or Ultrafast CT tests. Debits would include an A1C of 8.6 or higher, the use of tobacco and protein in the urine.
Coronary artery disease (CAD) is another common health condition that underwriters see often on life insurance applications. According to the Texas Heart Institute, CAD affects more than 13 million Americans and is the leading cause of death in the United States.
But even those with CAD can still get life insurance coverage. According to Patterson, those who score favorably on an exercise-tolerance test and have normal heart rate recovery can count those as credits, with additional credits for those who have shown superb exercise tolerance over the past year. Tobacco use, abnormal cardiac testing, no cardiac testing done within the last five years and other health issues, such as diabetes, can lead to debits for those with CAD.
How to get better life insurance rates
Rick Bergstrom, the principal and consulting actuary of Bergstrom Consulting LLC, points out that consumers are often unaware of what makes up their life insurance quote.
"Consumers are not usually aware of the concept of debits and credits or even the extra amount applied to the premiums," Bergstrom says. "Substandard cases [in which applicants have serious health problems] are often referred to as 'special class' in the policy. If consumers are aware the policy was issued at a substandard class, they can ask for details." He notes that a policy price increase (called a rating) can be modified or removed if your health improves.
The details of your life insurance medical exam results are usually sent to your physician. You can always speak with your doctor about ways to improve your health in order to receive a better life insurance quote.
Other factors in life insurance pricing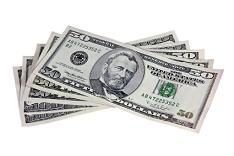 Keep in mind that life insurance quotes can be influenced by short-term situations as well. For instance, you might be charged a higher premium for a short-term medical issue, such as recovery from surgery. When that medical issue is resolved, the extra fee will be lifted.
Your hobbies and occupation matter, too. You might be charged what is known as a "flat extra," or a certain dollar amount per thousand dollars of face amount of your life insurance policy. These extras are based on things like "aviation, occupation, avocation, foreign travel, and other non-medical risks," Bergstrom points out. "There also flat extra ratings assessed for such things as adverse driving record. These flat extras can be permanent or for a defined period of years."
Finally, keep in mind that not all life insurance quotes are created equal. Since each insurer has its own underwriting guidelines, it is very important to shop around and gather several quotes for a good life insurance comparison.
Ready to get a quote?
Get quick and easy life insurance quotes.