Spontaneous combustion! Insurance for surprising fires
Dead flowers rotting in a plastic pot. That's what fire investigators concluded recently caused $20,000 worth of damage to a home in Arkansas.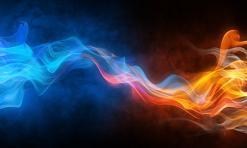 The homeowner had left the dead, decomposing flowers in organic potting soil that dried out and self-heated enough to catch fire and burn a hole through a porch and ignite the home. Part of the home's vinyl siding was burned and the house filled with smoke as the air conditioning system sucked it in.
Incidents of spontaneous combustion -- where a fire breaks out without heat from an outside source -- are extremely rare, but known to happen. "We experience very few losses that we can definitively attribute to spontaneous combustion," says Dick Luedke, a spokesperson for State Farm Insurance.
Home and car insurance should cover damage
While spontaneous combustion can be disastrous, the Arkansas homeowner's father-in-law was able to douse the fire with a garden hose.
The good news, though, is that should something in your home or car combust, you should be covered under your home insurance or your car insurance for the damage.
Michael Barry, a spokesperson for the Insurance Information Institute (III), says insurance companies would be looking for the root cause of damage, and fire is a covered peril. The only time it wouldn't be covered, Barry says, "is if the policyholder is found to have caused the spontaneous combustion on purpose, because then it's arson and the insurer is well within its right to deny payment of the claim."
Terry McConnell, manager of personal lines underwriting for Erie Insurance Co., confirms: "A fire loss is a fire loss. I can't think of any instance where there would be spontaneous combustion causing a fire and not having coverage for it on your home insurance."
Causes of spontaneous combustion
Spontaneous combustion cases are sometimes caused by the improper storage of rags soaked with oil or gas or the improper installation of wood burning stoves.
McConnell says, "They could be sitting in a hot place, and as they age they lose moisture. Suddenly, they just start on fire. I don't see it happen very often, but I've seen it." That's why it's so important to wash the rags after using them and to store them properly.
Dried leaves or hay or any organic material can do the same. A fire recently broke out inside a vacant three-story building in Seattle after someone left organic material inside a kitchen sink under a stack of newspapers. Internal oxidation generated enough heat to ignite the material, causing $40,000 in fire damage.
"It's really a shame that poor housekeeping can cause a fire," McConnell says, especially when it can be avoided.
Rags soaked in oil, gasoline or paint should be stored in a tightly concealed container in a cool, well-ventilated place away from other combustibles. Or they can be laid out on a flat surface. Be sure they are completely dry before reusing.
Also, make sure to follow manufacturer's directions when using and storing chemicals. Store them in a dry place, away from any potential source of heat.
Comprehensive auto insurance for cars on fire
Let's say you have a spontaneous combustion occurrence in your car. To be covered for any car fire, you must carry comprehensive coverage as part of your car insurance. Some people drop comprehensive coverage to save money when their cars get older. "When their car is old, they only carry the mandatory liability on it because it would cost more to repair it than it's worth," McConnell says. About 25 percent of drivers don't have comprehensive coverage on their cars, according to the III.
More from Beth Orenstein here
Ready to get a quote?
Get quick and easy home insurance quotes