Picture it: You're days away from closing on a new home, your financing is secured, your belongings are packed and now all that's left is a phone call to your insurance agent to take out a home insurance policy. Then the nightmare begins.
You learn your dream home is uninsurable because the previous owner has a history of insurance claims.
Best Home Insurance Offers For You
Despite home inspections and real estate disclosures required by law, this can happen. Texas real estate broker Karen Wilson says she's seen it in her state. It was particularly a problem a decade ago when home insurers in Texas stopped selling new policies after suffering heavy financial losses after a sharp increase in mold and water-related claims.
Since then, the market has stabilized, but if you purchase property with a history of insurance claims, it's going to cost you. In addition, if you yourself have a less than spotless claims history, it's going to cost you even more.
"If the seller has two dings on their report and you have one ding on your report, it can be an issue," Wilson says.
Past home insurance claims can affect you
How do someone else's insurance claims on a house you don't yet own wind up affecting you? A typical example goes like this: The homeowner discovers a leaky bathroom faucet and calls his insurance agent to discuss whether he should file a claim on his home insurance policy. Since the policy has a $500 deductible, he decides to repair it himself and skips filing a claim.
During the sale of his house, the homeowner discloses to you a previous claim for a burst water pipe in his basement for which his insurer paid, but he doesn't bother to mention the leaky faucet. After all, it is repaired and he spent his own money to fix it. When you go to purchase a policy for this home, you're denied based on the fact the home has had two "claims" in the past three years: the burst pipe and the leaky faucet.
"Unfortunately, consumers are not aware of that," Wilson says.
What has happened, according to Wilson, is the seller's insurer opened a claim file on the leaky faucet as soon as he called and then later marked it "closed, with no payment" when he decided to fix the leak himself.
Insurance companies say it is standard procedure to record such telephone inquiries in this manner, if there are no laws against it. A few states, such as Oregon and Texas, have laws that prohibit home insurance companies from taking a policyholder's question about a potential claim (an inquiry) and using it when setting insurance rates or premiums. States without such laws let insurers note an inquiry in the system as if it was a claim, though never paid out.
Get a C.L.U.E. on home insurance claims
Home insurance companies know about you
The C.L.U.E. database, used by most insurance companies, tracks numerous "causes of loss" showing why a claim was submitted to a property/casualty insurer for payment, including:
Contamination

Damage to property of others

Dog bite

Earthquake

Fire

Flood

Freezing water

Hail

Liability

Lightning

Medical payment

Slip/fall

Smoke

Theft/burglary

Vandalism

Water damage

Wind

Workers compensation
While you may not have a clue about a home's past insurance claims, your insurer certainly does.
There are two major property claim databases that contain loss history reports, C.L.U.E. (Comprehensive Loss Underwriting Exchange) and A-PLUS (Automated Property Loss Underwriting System). Most people refer to the reports generated by either system as C.L.U.E. reports because they are most often used by insurance companies. The C.L.U.E. database, owned by LexisNexis, enables insurance companies to access information on claims that have been filed within the last seven years.
When you apply for home insurance, your insurer will request a loss history report to determine whether you, the buyer, or the seller have filed any claims during the past seven years. The database also includes damage reports that were later closed when the owner made the repairs himself.
The Fair Credit Reporting Act guarantees you the right to receive a free copy of your loss history report if you are denied insurance due to information contained in it. Additionally, if you have a dispute with an insurer about the information in the report, you can ask that your account of the events be included in the report. You can order a free copy of your C.L.U.E. report once every 12 months.
CLUE reports are helpful to the seller and the buyer
When buying a home, you can request a C.L.U.E. report from the seller as a condition of the sale.
Providing information to a potential buyer makes the home you are selling more attractive anyway, says Bill Madison, chief executive officer of LexisNexis ' insurance services division that handles C.L.U.E. reports.
"By ordering a home seller's disclosure report at the time of listing, the smart seller and his/her agent are ready for the first potential buyer to walk in the door," Madison says. "At the same time, a potential buyer will achieve a greater comfort level when making an offer on a property for which the loss history is known."
The C.L.U.E. report doesn't display personal and private information about the home seller, he adds. It is specifically designed for use in the real estate disclosure process and only lists losses reported by insurance companies that are associated with the address in question. If the report for the property indicates that insurance losses haven't occurred within the past five years, the buyer can feel comfortable that insurance loss history of the property should not impact the availability or pricing for home insurance, Madison says.
Home insurers have relied on information from C.L.U.E.'s property claims database since its launch in 1992 (a database for car insurance claims exists, too). Originally, insurers used it as a background check on applicants in order to ferret out a pattern of fraudulent claims, says Jeanne Salvatore, vice president of consumer affairs at the Insurance Information Institute. "Insurers are now taking a look at individual structures to see if there have been a lot of claims made on the property itself."
Counting past home insurance claims
Just as previous claims on your auto insurance policy will hike your rates or perhaps cause an insurer to refuse to renew your policy, previous claims on your home insurance policy can affect your ability to obtain coverage on your new home. Past claims could also lead to a doubling or tripling of your premiums.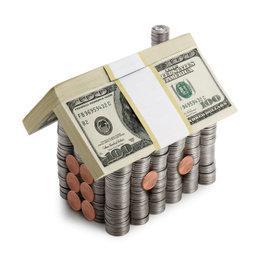 Texas real estate broker Karen Wilson, who had an expensive mold claim on a previous Texas home, was shocked to learn her policy on a brand new home was going to skyrocket from $1,100 annually to $2,900 — all because her insurer learned of her prior water-damage claim on a house she didn't own anymore.
Not only do loss history reports alert insurers to properties that carry potentially more risk than they are willing to assume, but they also give consumers another tool to make good purchasing decisions.
"By having a home's claims history, the buyers have the information they need to confirm if all the necessary repairs were done properly," says Salvatore.
"If a burglar robbed the home in the past, the buyers can find out if the house is now secure. Do the alarms work? Have new locks been installed? If the answer is no, the buyer can rethink the purchase, or negotiate a lower price," says Salvatore.
Madison suggests that buyers request the "home seller's disclosure report" as a contingency to a real estate closing.
"Buyers need to be well informed about the history of the home they are buying so they don't encounter major surprises later on," he says.
Make sure you can insure your home
It pays to educate yourself about home insurance when you're seeking affordable coverage. Here are some ways you can help yourself:
Find out the rules regarding home insurance renewals in your state. Some states exercise control over when an insurer can refuse to renew your policy. In Texas, for example, an insurer can't refuse to renew your home insurance policy unless you've made three non-weather related claims within the past three years.
Consider paying for small losses out of your own pocket. Insurers take notice of customers who submit too many small claims. If someone breaks into your house and steals your new TV, it might be better to go out and buy a new one at your own expense, particularly if you've had a claim or two within the past three years.
Think twice before you call your agent or insurance company. If you are considering filing a claim but aren't sure, wait to make that call. The minute your insurer's customer service representative logs your call, the insurer has opened up a file on that issue that will be tracked through its computer system.
Shop around for coverage. If your insurer denies you a policy based on previous claims or the rates are simply unaffordable, don't get discouraged. Obtain insurance quotes from at least three other insurers so you can compare premiums and coverage options. Insure.com provides an annual ranking of the Best Home Insurance Companies.
If you cannot get a home insurance policy, see if your state has a Fair Access to Insurance Requirements (FAIR) Plan. FAIR plans were created in the late-1960s to make property insurance more readily available to people who can't obtain it from private insurers because their property is considered "high risk."
Raise your deductible and consolidate insurers. Consider raising your deductible in order to lower your premiums. Also, most companies will give you a discount if you insure both your car and home with them.
Check your credit record. In addition to your past claims history, some states allow insurers to use your credit history to help them decide whether to issue you a policy.
Order a copy of your credit record periodically to ensure it doesn't contain mistakes that could prevent you from obtaining a home insurance policy or lead to higher premiums. See how your credit history affects your auto and home insurance premiums.