Last updated April 7, 2010
If one of the perks of your job is a company car, then your employer pays to insure it. In that case, you don't have to worry about being covered in an accident. But some companies expect employees to use their own cars when they're out on company business, and if you're self-employed, you may use your car for both business and personal reasons.
This gray area between business and personal car use raises a number of questions about car insurance. When does the company's policy cover you and when do you have to rely on your personal auto policy? If you own your own business, will your personal auto policy cover you or do you need to take out a commercial policy? And what about rental cars on business trips? The answers will depend on your specific situation.
Personal car, company business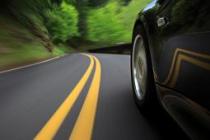 Most large corporations have commercial policies that cover employees while they're traveling. If you're driving your own car on company business and you get into an accident, you may have to make a claim on your own policy. But it's also possible that your employer's insurance will pay. Be sure to check with your employer and your insurance agent so that you're prepared.
If your employer has you covered, make sure you understand how the process will work in the event of an accident. Ask your employer who you should call if there's an accident and carry that information in your car.
Regardless of which insurance company you talk to first after an accident (yours or your employer's), you should let the insurance adjuster know that you were traveling on business. Your personal auto insurance company shouldn't deny your claim because you were traveling on business, although it might try to recover the money from your employer's insurance company later. If you get into an auto accident while you're on business, it's always better to start at your employer's insurance company. The fewer claims on your personal record, the better.
Significant driving
If you drive around all day making sales calls, you may want to purchase higher liability limits on your personal auto policy. However, if you get direct compensation from the use of your car — you make deliveries, or use it as a taxi or livery service — then you're going to need extra coverage. You may even need to buy a commercial auto insurance policy. It may be tempting to neglect mentioning this little fact to your agent, but if you ever need to file a claim, your insurance company can deny it if it finds out withheld it.
If you use your car more than 50 percent of the time for your business — say you're a carpenter, a landscaper, or independent contractor — then you may also need a commercial auto policy. Talk to a few insurance representatives about the way you use your car to see what they suggest and the rates they offer.
Rental cars
If you're on the road for your company and you need to rent a car, tell the rental-car company that you will be driving for business reasons. Give your company's name along with your own on the reservation. That way, if anything happens, the rental-car company will know to contact your employer's insurance carrier.
If you're using the rental car for both business and personal reasons, the insurance company may have to determine if you were on the clock at the time of the accident. If you get into a fender-bender during rush hour, your employer's insurer should cover it. But if you hit a tree at 3 a.m. on your way back from the Sunset Lounge, it's unlikely you'll be covered.
If worse comes to worst, your personal auto coverage will generally extend to rental cars, but check with your insurance company to be certain. Your coverage will be valid in every state. Also, your policy will automatically adjust to whatever the minimum liability insurance standards are for the state.
For example: If you bought your personal auto policy in California, your minimum liability limits are $15,000 for injury liability for one person, $30,000 for all injuries and $5,000 for property damage in an accident (15/30/5). Let's say you rent a car in New York, where the state-mandated liability limits are 25/50/10. When you drive in New York, you'll automatically have liability coverage of 25/50/10. (See your state's minimum levels of car insurance.) If you carry other coverage such as comprehensive and collision on your personal policy, those will also carry over, but deductibles and exclusions will apply.
If you own your own business and you rent cars all over the country, find out whether your regular auto insurance policy includes coverage for nonowned autos. Talk to your agent and explain your situation. In some cases, it may be worthwhile to purchase a "nonowned auto" endorsement.
Related Articles