You could have hundreds of coverage and cost options in front of you, and still not know how to proceed, decide which policy is just right for you, or determine if you're even getting the best price. That's why we have put together this comprehensive guide to help you make an easy and confident decision around your auto insurance needs.
What Affects Your Auto Insurance Rates? No Two Drivers Are The Same
What Should I Look for When Getting Car Insurance?
Car Insurance Tools and Calculators
Best Car Insurance Companies
Check out Insure's Best Car Insurance Companies to see which insurers got the highest marks from consumers and our staff of experts.
How Much is Car Insurance in Your State
Car insurance rates can vary depending on where you live. Select your state from the below list to get an estimate of car insurance cost and how does car insurance work in your location.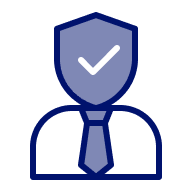 Car Insurance Advisor
Being underinsured can leave you on the hook if you get into an accident. Our Car Insurance Advisor can help you figure out if you have enough coverage by answering a few questions on your car insurance coverage.
Start Using Car Insurance Advisor
Dealing with Accidents, DUI, Tickets, and Claims? We Are Here to Help!
Still got a question?
Our Auto Insurance experts are here to help!
Thank You, Your message has been received.
Technical Error, Please try again later.
Why do you need car insurance?
Car insurance is a must if you own or operate a car. Most states require you to carry car insurance, and without it, you face financial disaster if you cause a serious accident and get sued.
Beyond the mandated liability car insurance, it can also pay to repair your vehicle if it gets damaged in a crash or natural disaster, like hail or wildfire, or is vandalized or stolen – if you have chosen the right coverages to be on your policy.
Types of car insurance coverages
One policy can include several types of coverage.
Some car insurance coverages are required by your state's law, like liability, and others are optional and provide added protection. Optional means by law you don't have to buy the coverage, however, if you have a lease or loan on your vehicle your financing company can mandate you carry certain coverages, namely collision and comprehensive.
When shopping for affordable car insurance it's prudent that you know what coverages you want to get the best policy for your specific situation. First, be aware that liability coverage limits are expressed as three numbers, for example 25/50/25. These limits are per accident and provide bodily injury liability up to $25,000 per person injured, up to $50,000 of coverage for all injuries, and up to $25,000 for property damage. Limits of at least 100/300/50 are recommended as medical bills and values of cars are on the rise.
Collision and comprehensive are physical damage coverages that protect your vehicle. They are typically paired together. You don't choose a maximum limit for these coverages; it's assigned by your insurer as the fair market value at the time of any accident that would find your car a total loss. Both collision and comp claim payments are reduced by the amount of your chosen deductible. See below for more detailed information plus descriptions of other types of car insurance:
Liability insurance pays for others' damage and injuries when you cause an accident. Most states require you to carry at least a minimum level of bodily injury and property damage liability coverage. Liability coverage pays out to other people; it does not cover you, your passengers or your car.
Collision coverage is an optional coverage that pays to repair or replace your own vehicle after a crash. It pays if you are at-fault in an accident with another vehicle. It also covers other situations, such as if you hit a tree, roll your car or are hit by an uninsured driver. Comes with a deductible.
Comprehensive pays out if your car is stolen, if you hit an animal or if your car is vandalized. It also pays for damaged by a natural disaster, such as hurricane, tornado, floodwaters or high winds.
Personal injury protection (PIP) and medical payments (MedPay) are two separate coverages but both pay the medical bills for you and your passengers after a car accident, regardless of who caused the crash. PIP also covers lost wages and funeral costs. Some states require you to buy PIP or MedPay while in many it is optional.
Uninsured motorist (UM) and underinsured motorist (UIM) come to the rescue if you're hit by a driver who has no insurance or not enough coverage. UM pays your medical bills if you're injured in an accident caused by an uninsured driver. UIM kicks in if your medical expenses exceed the at-fault driver's liability coverage limits. UM and UIM are required in some states.
Uninsured motorist property damage (UMPD) covers your car if an uninsured driver hits you. The coverage generally has low limits and isn't available in every state. UMPD is required in some states, but even if required collision is recommended as it offers better protection for your vehicle.
Roadside assistance and other extras can come in handy in a pinch. Roadside assistance covers towing and emergency roadside service when your car breaks down. Rental reimbursement pays for a rental car while your car is in the shop after a covered accident.
Gap coverage or lease-loan payoff kicks in if an insurance company declares your car a total loss, and the payout from the insurance company for the vehicle's actual cash value is less than the amount you owe on the car loan.
Terms to know
Here are a few of the insurance terms that are important to know and understand when shopping for car insurance.
Deductible – The amount you pay before your insurance kicks in. Collision and comp coverages come with a deductible. For instance, if you have a $500 deductible and make a collision claim to repair $3,500 worth of damage to your vehicle, your coverage starts after you pay out the first $500 towards the repair. Your car insurance company would cover the remaining $3,000.
Full coverage – Full coverage is what many refer to when a policy includes all state required coverages, such as liability, plus collision and comprehensive.
Total loss – If your vehicle is damaged beyond repair or when it is uneconomical for the insurer to repair it will be declared a total loss. When a car is determined a total loss varies by states laws and insurance companies' guidelines. For example, the threshold for a total loss in Oregon is 80% of the car's value but an insurer's own guidelines may call for a total loss when repair costs hit 75%. When your car is totaled you receive actual cash value for it.
Actual cash value – ACV for short and sometimes referred to instead as fair market value, it's the dollar amount a car insurance company assigns to a vehicle after a total loss accident. ACV is based on the condition of the vehicle the moment before it was in the accident and is what you're offered as the payout for your totaled vehicle, minus any deductible due.
No-fault – A term used to refer to the 12 states that require drivers to carry personal injury protection (PIP) and first use that coverage for medical expenses incurred if injured in an auto accident, regardless of fault. It does NOT mean no one is at fault in an accident, in most all states the at-fault party is still responsible for the property damage caused.
How to shop for car insurance
Shopping for car insurance has become breeze in the last decade. You don't have to call all around to find out the costs, but instead can do it all online – from quoting to buying. Step one to shopping for cheap car insurance online is to determine what insurance coverage you need. Look at your assets to help decide how much liability insurance to buy. The state minimum requirements for coverage are too low for many people. Collision and comprehensive insurance are important for newer vehicles but usually aren't cost-effective for clunkers.
If you already have a policy and want to check rates then you want to shop by having your declarations page out to make sure you are shopping for the same coverages and deductibles to give yourself a real "apples to apples" comparison of rates.
Step two is then to compare costs of at least three companies. Keep in mind that rates, policy options and customer service vary by insurer. If you find a company that meets your needs you can immediately buy after providing the needed personal information. Or if you narrowed the search down to a couple of companies but are unsure, check their financial ratings and consumer reviews to make sure it fits all your needs. Insure.com's customer satisfaction ratings reveal which insurers get the highest marks.
And remember, make sure you take advantage of discounts in order to lower your bill. Typical discounts include those for multiple vehicles on a policy, auto safety features, anti-theft devices and good students. You might also be able to get a discount for paying in full, buying home insurance with the same insurer, or being a customer for a few years or more.
More About Auto Insurance