Car insurance can be a financial lifesaver if you're in a car accident. It ensures that your vehicle will be repaired or replaced if it's damaged or destroyed by a covered peril.
But finding the right insurance company can be difficult. Car insurance premiums are rising this year (after falling in 2021), so you may be looking to shop your coverage to find a more affordable premium. However, you also need an insurer that is financially sound, will handle your claims quickly and fairly while also providing excellent customer service.
So how do you find the best insurance company for your specific needs? Our editorial team looked at several factors and reviews to rate auto insurers. Below is our list of the best auto-insurance companies followed by our take on which insurer might be best for your particular needs.
It should be noted that USAA often ranks as a top insurer, but it offers coverage only to military members, and veterans and their families, so was scored but not included in the rankings.
Best auto insurance companies in 2022
Auto-Owners
Erie
State Farm
Geico
Travelers
American Family
Nationwide
Progressive
Auto Club of Southern California
The Auto Group
Allstate
Mercury
Farmers
Hartford
CSAA
Best auto insurance companies in specific categories:
Best average premium (military): USAA
Best average premium (non-military): Erie
Best for discounts: The Auto Group
Best for rates increase after speeding tickets: Erie
Best for rates after an accident: American Family
Best car insurance company: Auto-Owners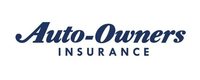 Auto-Owners is known for both its excellent claims handling as well as the wide variety of discounts it offers. It was awarded an A++ rating from A.M. Best and, according to our analysis, Auto-Owners ranks high when it comes to affordable premiums.
Discounts are a major factor with Auto-Owners. Discounts offer a wide variety of ways to lower your premium. Going paperless, getting an advanced quote, or bundling your coverages are just a few ways you can save money. If you have a teen driver in the house, it offers a variety of discounts, including savings for good grades and for monitoring their driving.
However, Auto-Owners currently operates in only 28 states. And the company does not sell policies online. You must contact an independent agent to purchase one of their policies.
Erie

Erie is widely known for the number of coverages it offers — you can insure a huge variety of different vehicle types including ATVs, boats, classic cars and even golf carts.
Erie ranked high in our average premium category, indicating that its premiums are very affordable. The company topped our rankings when it comes to premium increases after a speeding ticket, which means that if you are dinged for speeding your premium shouldn't go up dramatically.
Erie only operates in 12 states, but if you live in one of those states it is an excellent choice. Erie works with roughly 12,400 independent agents so finding a policy should be easy.
State Farm

State Farm is currently the largest national auto insurance company in the U.S. and its coverage is available across the country. State Farm scores well in a variety of categories, including average premium as well as the number of discounts it offers. Their size and reach make State Farm an excellent choice for most drivers. State Farm has more than 19,000 licensed agents across the country, which makes it easy to find a policy. State Farm's mobile app is very well rated and allows you to file claims, contact your agent and get roadside assistance.
The rest of the field
Here is a quick overview of the rest of the insurance companies on our list:
Geico
4.0 | Insure.com Rating
Geico is a nationwide company that mainly sells insurance directly to its customers via phone or online. Geico offers a wide variety of coverages and discounts at excellent prices. Geico ranked high in our average premium category highlighting their affordable rates. Geico is also an excellent choice for drivers that have major incidents on their driving record. A DUI or reckless driving conviction can make it difficult to find coverage with many national insurance companies, but Geico will usually offer coverage to high-risk drivers.
Read the full Geico review
Travelers
4.0 | Insure.com Rating
Travelers has been in the insurance business for 150 years and is an excellent choice for most drivers. Travelers is one of the biggest writers of U.S. commercial property casualty insurance in the country and sells coverage in 44 states via agents and online. Travelers coverage can be seen as a bit more expensive than some other offerings, which shows in our average premium rating factor, but customers seemed to be satisfied as it has few complaints with the National Association of Insurance Commissioners.
Read the full Travelers review
American Family
3.5 | Insure.com Rating
American Family offers a wide variety of insurance products and sells coverage in 19 states via a network of agents. American Family scores well when it comes to average premiums and topped our list when it comes to a premium increase after an accident, making them a great choice for drivers seeking affordable coverage. American Family sells a full range of insurance products so you can insure your car as well as your motorcycle, RV, boat, ATV and snowmobile.
Read the full American Family review
Nationwide
3.5 | Insure.com Rating
Nationwide auto insurance is available in most of the country, the exceptions being Alaska, Hawaii, Louisiana and Massachusetts. Nationwide allows drivers to customize their policies — selecting from standard coverage, usage-based coverage as well as pay-per-mile insurance. The company's telematics program allows drivers to earn discounts based on their safe driving habits, but it also offers a wide variety of standard discounts. Customers can manage their policies via the Nationwide website or their mobile app.
Read the full Nationwide review
Progressive
3.5 | Insure.com Rating
Progressive is an excellent choice for tech savvy drivers and coverage is available in all states. Drivers can purchase coverage online, over the phone or via a local agent. Progressive offers a suite of rate tools ("Name Your Price") that allow customers to save money on their policy while adding the coverages they need to their policies. Drivers also can save by using Progressive's Snapshot app, which monitors their driving and offers discounts for safe driving behaviors. The company's mobile app also allows you to manage your policy, pay your premium and even submit a claim.
Read the full Progressive review
Auto Club of Southern California
3.5 | Insure.com Rating
The Auto Club of Southern California (ACSC) is the branch of the nationwide AAA that services Southern California. You must be a member of the ACSC to purchase car insurance. ACSC scores fairly well on all of the factors that we looked at and offers a variety of coverage options and discounts. If you are already a member of the ACSC you should absolutely get a quote to see how their coverage and premiums stack up against other insurers.
Read the full Auto Club of Southern California review
The Auto Group
3.5 | Insure.com Rating
The Auto Club Group, or the Auto Group, is another AAA club that offers car insurance as well as other services such as banking and travel. The Auto Group is one of the largest of AAA's 25 clubs. It sells car insurance in 14 states as well as Puerto Rico. You must be a AAA member and live in one of the states AAA services to purchase coverage. Customers also benefit from other AAA services such as roadside assistance, auto loans and even auto buying services.
Read the full Auto Group review
Allstate
3.5 | Insure.com Rating
Allstate, another of the country's largest insurers, offers a wide variety of coverage options and discounts. It sells car insurance in all 50 states via their website and a network of local agents. Allstate is a particularly good choice for drivers who have customized their vehicle or drive a unique car. It also offers very solid coverage for classic cars. Allstate has a reward program that allows customers to earn points that can be redeemed on daily deals, gift cards and even travel.
Read the full Allstate review
Mercury
3.0 | Insure.com Rating
Mercury Insurance is a major insurer in California and sells policies in 10 other states. It offers a wide variety of coverages for vehicles as well as other insurance products. Mercury insurance is sold through independent agents and is considered a no-frills insurance company, which helps keep its premiums low. Mercury offers an electronic-signature discount if you sign your policy electronically. Mercury also offers rideshare coverage in many states, which is not a coverage all insurance companies offer.
Read the full Mercury review
Farmers
3.0 | Insure.com Rating
Farmers sells car insurance and other insurance products in all 50 states via exclusive and independent agents. Farmers offers a variety of coverages and is happy to insure most vehicle types including recreational vehicles, boats, jet skis, snow mobiles, motorcycles, ATVs, golf carts and motor homes. Farmers offers an alternative fuel discount for vehicles that are powered by anything other than gasoline-only: hybrid, electric, natural gas, propane.
Read the full Farmers review
Hartford
3.0 | Insure.com Rating
The Hartford mainly works with drivers who are 50 and over — it has a partnership with the AARP. It offers insurance products to AARP members who purchase policies through the AARP program. Non-AARP members can purchase policies through agents that work with The Hartford.
Read the full Hartford review
CSAA
2.5 | Insure.com Rating
Much like the Auto Club of Southern California, CSAA is affiliated with the AAA group. While the CSAA originally started in the Northern California, Nevada and Utah area, it has since grown into one of the biggest AAA groups. CSAA sells insurance in 23 states and the District of Columbia. You must be a member of AAA to purchase insurance through the CSAA.
Read the full CSAA review
Compare car insurance companies side by side
Best car insurance company for military and veterans: USAA
USAA came in with an overall score of 4.74, which is hardly a surprise. USAA is often ranked as one of the top insurance companies by industry analysts and has been a favorite on J.D. Power customer satisfaction surveys for years.
USAA always ranks at the top (or very close to the top) in rankings by third-party rating agencies. USAA managed a top score from J.D. Power, an A++ financial strength rating with A.M. Best and our editors awarded it a 5.0 (the only company to achieve this) for their average premium.
However, USAA is only available to active-duty military, veterans and their immediate family members. If you qualify, USAA is an excellent choice for car insurance as it offers some of the lowest premiums available, a variety of military-focused coverage options as well as discounts for military members that are currently deployed.
Best car insurance companies for speeding tickets
If you have a speeding ticket on your record, these three insurance companies are probably your best bet:
Erie: Erie scored a perfect 5.0 for drivers with speeding tickets on their driving record. While there is a good chance your rates will head up after a speeding ticket, Erie won't raise them too dramatically.
State Farm: State Farm is an excellent choice for car insurance and, as one of the largest car insurance companies in the country, buying a policy is easy.
USAA: If you are active-duty military, a veteran, or their immediate family members, USAA is an excellent choice for drivers with tickets.
Best car insurance company for drivers with accidents
Regardless of what insurance company you choose, if you have an at-fault accident your premium will likely go up. However, insurance companies use proprietary algorithms to set rate increases (surcharges) and these three insurers will keep your rate raise more affordable than other insurers, according to our analysis:
American Family: American Family scored a 5 out of 5 when it comes to a reasonable rate increase after an at-fault accident, so if you have a recent fender bender on your driving record getting a quote from AmFam is an excellent option.
State Farm: State Farm is not only fairly forgiving for speeding tickets, but it also will keep the premium rate reasonable for at fault accidents.
Erie: Much like State Farm, Erie is one of the more forgiving insurers when it comes to both speeding tickets and accidents.
Best car insurance companies for auto-home bundle discount
Insurance companies offer a variety of discounts to their customers, it can be a discount for going accident free for years, the safety features in your vehicle as well for bundling your homeowners and auto insurance. When we ran the numbers, these insurers offered the best bundling discount:
The Auto Group: The Auto Group scored a perfect five when it came to the discount it offers for bundling your home and auto coverages. You do need to be a AAA member to purchase coverage from The Auto Group but if you are a member this is an excellent perk.
Farmers: Farmers finished a close second to The Auto Group when it comes to a discount for bundling. While the exact discount may vary depending on your location, if you bundle your coverages, be sure to get a quote from Farmers.
Allstate: Allstate rounded out the top three when it comes to a discount for bundling. Even if you don't own a home, many insurers will offer a bundling discount if you also purchase renters insurance from them.
What type of car insurance is best for you?
There are six basic types of car insurance and depending on your vehicle and financial situation you may not need to carry them all. But it is vital that you are carrying the right coverages and coverage amounts for your specific needs.
"You want to be certain that the insurance policy limit is sufficient to provide you adequate coverage — even in the event of a serious accident," says Dennis E. Sawan, a car insurance attorney at Sawan & Sawan. "In addition, we always recommend purchasing supplemental coverage to liability insurance — such as uninsured/underinsured motorist coverage. This coverage can save you thousands of dollars and is vital to having adequate coverage."
Here is a quick breakdown of the various types of coverage:
Liability: Liability coverage will cover other people's expenses if you are at fault in an accident. It will pay to repair their vehicle or other property you damaged as well as medical or legal bills if you injure another person or are sued due to the accident.
Liability does not pay to repair your vehicle or for your medical bills if you are injured in the accident. Liability coverage is required in almost every state in the country so you will have to carry this coverage. But state-required minimums are rarely enough in a serious accident. It is best to consult your agent on appropriate coverage levels.
Collision: Collision coverage will pay to repair your vehicle after an accident or collision. This is not a legally required coverage, but if you have a loan or lease on your vehicle your lender will require that you carry collision. If you are driving an older vehicle that you would replace instead of repair if you were in an accident, you should drop this coverage.
Comprehensive: Comprehensive insurance will pay for damage to your vehicle that is caused by something other than a collision. A few examples of coverage include theft, vandalism, glass and windshield damage, fire, accidents with animals, weather, or other acts of nature. Like collision, comprehensive insurance is not legally required but if you have a loan or lease on your vehicle your lender will require it. If you are driving an older vehicle that would be replaced after an accident there is no need to carry this insurance.
Personal Injury Protection: Personal injury protection, or PIP, will help cover medical expenses for you and any passengers in your vehicle if you are in an accident. PIP is currently required in about a dozen states.
Uninsured/Underinsured Motorist: This coverage will help cover the cost to repair or replace your vehicle if an uninsured or underinsured driver hits you. It is required in 20 states and Washington, D.C. Even if you live in a state that doesn't require this coverage, you should consider it — there are plenty of uninsured drivers out on the road as well as people who are only carrying the state minimums.
Medical Payments: This coverage will help pay your medical expenses after an accident. It is only required in two states, Maine, and New Hampshire.
How to pick the car insurance company that's right for you
Determine your needs: Everyone has different insurance needs, and those needs can impact which insurance company is right for you. Your situation and insurance needs are extremely specific, says Marlon Moss, licensed agent with Learn and Serve. "Let's say you've had a few incidents in the past like a DUI or multiple moving violations. Some insurance companies won't want to take on that risk, while others are happy to offer a second chance at a reasonable rate," Moss says.
Determining your specific needs will help you narrow down the carriers you should consider as well as the different coverages you may need to carry.
Find local insurers: As our ratings above show, some insurance companies only operate in certain states. Consider both national insurers (ones that operate in all states) as well as more regional insurance companies that write policies in your state. Look for insurers that offer the coverages and services you would use. "Choose a car insurance company that offers insurance coverages or perks that are important to you, such as 24/7 support or online claims. There are multiple companies that offer numerous benefits. Choose one that best fits your lifestyle and budget," says Anthony Martin, founder and CEO of Choice Mutual.
Check third-party reviews: You should check rankings and reviews of any insurance company you are considering. It also is important to check the financial strength of the insurers you are considering.
The financial stability of the company is key, says Connor Brown, founder of After School Finance. "Checking the financial standing of your car insurance provider will ensure that you will be getting what you paid for in times of need. Since almost all information is readily available nowadays, spend 10-15 minutes of your day researching about the company you are eyeing," Conner says. Check rankings from J.D. Power regarding customer service and claim satisfaction.
Gather quotes: Be sure to compare apples to apples when it comes to coverage levels and deductibles.
Decide and purchase policy: Once you have gotten a variety of quotes, decide which policy works best for you and purchase your new coverage. Don't buy on price alone, be sure to consider an insurer's financial strength, customer service and claims handling. A policy where it is difficult to file a claim is never a bargain.
How can you compare car insurance quotes?
Once you have several quotes, it's time to compare them to find the best insurer for you. Here are a few tips on how to compare car insurance quotes:
Review quotes for accuracy: Review all the quotes to make sure they are accurate. Check to make sure the coverages you want are on the policy as well as the correct deductibles. Review the drivers and vehicles listed on the quotes to make sure they are correct. If you find an error, be sure to get it correct so you are comparing accurate pricing.
Check the discounts: Discounts vary by insurer so some discounts may not be available on every quote. Verify all the discounts on each quote and look for others that may be missing. As an example, if you are willing to receive your policy and bills via email you may qualify for a paperless discount.
Compare rates: Insurers rate risk differently, which can result in dramatic differences in premium quotes. Compare the various premiums and decide which one offers the coverage you need at the price you can afford. Price should not be the only factor you consider. Claim satisfaction and customer services are important considerations as well.
Insure.com provides unbiased company reviews based on customer satisfaction, price, and J.D. Power rating, ensuring that you're getting the best service possible. Get access to Insure.com's list of the 'best insurance companies of 2022' now.
More resources for best car insurance companies
Methodology
In order to make it easy for consumers to compare car insurance companies when shopping for coverage, Insure.com developed a scoring system that ranks insurers from 1 to 5 total points. The higher the score, the more competitive that company scored in each category. Insure.com's editorial team reviewed J.D. Power's U.S. Auto Claims Satisfaction Study, A.M. Best credit ratings, National Association of Insurance Commissioners' complaint data, average premiums, the amount insurance companies raised rates for speeding tickets and at-fault accidents, and the amount insurers discounted car insurance when bundled with home-owners' insurance. Our editorial team then gave each data point a weight to come up with our rankings.
Frequently asked questions about car insurance
How much does car insurance cost?
Car insurance premiums are based on a wide variety of factors including the type of car you drive, your personal risk factors, where you live and even your credit score.
The average cost of car insurance in 2022 for a 40-year-old driver with a good credit and driving history is $1,724 for full coverage, according to Insure.com research.
This is the average for a driver with a clean driving record, if you have speeding tickets, accidents, or other moving violations on your record, you will most likely pay significantly more for coverage.
How is car insurance priced?
Insurance premiums are calculated using a wide variety of factors. Insurance companies look at your various risk factors and then calculate a premium based on how likely you are to get in an accident and make a claim on your policy. Here are a few of the risk factors that insurers look at and how they can impact your rate:
Your driving record: This is obviously a major factor. A clean driving record will result in a lower premium. Speeding tickets, accidents and other moving violations will push your rates up. Most violations will impact your rates for three to five years while more serious issues, such as a DUI or reckless driving charge can impact your premium for 10 years or more.
Your age: Younger drivers pay significantly more for coverage than older, more experienced drivers. This is because statistics show young inexperienced drivers are much more likely to get in an accident. Insurers typically lower premiums around the age of 25.
Credit score: Statistics show that drivers with lower credit scores are more likely to file a claim so, if your credit score is low, you will pay more for insurance coverage. However, there are a few states that have outlawed the use of a credit score when setting a premium.
Your address: Insurers consider the location of the vehicle as well. Urban drivers will pay more than rural drivers because more accidents and claims happen in cities. Theft rates are also considered as well as weather. If you live in an area that is prone to severe weather you will pay more for coverage.
Your vehicle: The vehicle you drive is a major rating factor. A high-end expensive sports car will cost much more to insure than a minivan. Insurers may have to replace your vehicle if it is destroyed in an accident, so the cost of your vehicle is always considered.
What most people don't know about car insurance
Car insurance can be confusing, here are a couple of the most common misperceptions when it comes to car insurance:
Commercial activities are not covered: In recent years rideshare driving and delivering food, groceries and other items have become a side hustle for many people. Unfortunately, many are unaware that most standard insurance policies exclude coverage if you are engaged in a commercial activity and are in an accident. While some insurers offer rideshare coverage, many do not. Always check your policy before engaging in a commercial activity with your vehicle.
When you lend your car, you lend your insurance: Car insurance follows the car, not the driver. So, if you lend your car to someone and they are in an accident, it will be your insurance (not theirs) that will pick up the tab to repair your vehicle. This also means it will be your premium that is headed up after the claim.
How much car insurance do I need?
The answer to this question will vary dramatically for drivers. Each state has a minimum amount of liability coverage you must carry to be legal out on the road. Some states also require PIP or medical payment coverage.
However, the required minimums are never enough coverage if you are involved in a serious accident. The best advice is to meet with your agent to review your personal assets and financial situation to determine the right amount of coverage for your personal situation.
How can I save on car insurance?
There are a several ways to save on car insurance, here are just a couple:
Shop your coverage: This is probably the best way to lower your premium. Insurers rate risk differently, which can result in dramatic differences in premium quotes. Be sure you are comparing apples to apples when it comes to coverage levels and deductibles.
Raise your deductible: Raising your deductible is an excellent way to lower your premium. If you can afford to double it, you should see a significant discount. Always choose a deductible you can easily afford in the event you have to make a claim on the policy.
What are discounts for car insurance?
Car insurance companies offer a wide variety of discounts. Everything from bundling your coverages to a good student discount can help you save money on your coverage. Ask your agent or insurer to do a discount review to make sure that all discounts that you are qualified to receive are being applied to your policy.
Compare companies to find the best fit for you!
All you need to do is find companies you like and click ,"Add to Compare."
When you're ready to review, click the compare button that appears in this menu.