When choosing the best car insurance company, you want to be sure you find one that matches your needs, without overpaying for it. Price is important, but you also want to be sure you're treated right should you have to file a claim. Make sure to check out whether members recommend policies and if they expect to renew coverage.
Those are key markers to show a person's satisfaction with their company and coverage. To help identify the best car insurance companies, Insure.com conducts an annual survey with real consumers like you to rank 20 major carriers across different customer service metrics. Read on to see how policyholders weighed in on these companies in our 10th annual survey.
What are the 10 best car insurance companies?
State Farm

Auto-Owners

MetLife

Safeco

Geico

American Family

Travelers

Erie

Progressive

Allstate
Our team of experts, with more than 35 years of combined industry experience, also identified the best companies for various driver profiles and those looking for specific customer service features.
List of car insurance company winners
Best car insurance company overall:
State Farm


State Farm
Customer Service
More Details
Customers who recommend
87%
State Farm has a robust offering of special coverages and discounts, especially for young drivers.
State Farm isn't known for having the lowest rates, but is actually among the cheapest for liability and full coverage policies compared to other national carriers, and doesn't hike rates as much as other carriers for accidents and tickets.
Received InsureScore of four stars for customer service, value, claims handling and website/apps.
Had the highest percentage (96%) of customer who said they'd renew their policies.
State Farm uses non-original equipment manufacturer (non-OEM) parts or OEM Surplus parts when repairing vehicles to save money. Typically, if you want OEM parts you need to pay the extra cost.
No military or senior driver discounts.
State Farm earned the top overall InsureScore among policyholders by providing excellent claims handling and customer service at reasonable prices.
State Farm is the nation's largest private passenger car insurance company in the U.S., with more than 19,000 agents serving its customers in communities across the U.S. and Canada. Odds are in your favor that you'll have an agent available in your area ready to meet with you at your convenience.
Consider State Farm if you prefer having a brick-and-mortar location to visit with an actual agent in front of you. But don't be fooled into thinking this approach is old-fashioned, the company also offers many services via mobile devices, as well as dedicated team to social media communication.
Along with that social media team, State Farm uses not one, but six apps for mobile devices to connect with and empower customers. One aids in car shopping, another is specially geared toward drivers under 25, and a third helps you organize you next residential move. Customers who enjoy the resources and benefits found in the apps will appreciate the constant innovation that State Farm emphasizes.
State Farm offers optional car rental reimbursement and emergency roadside assistance. It also has travel expense reimbursement for accidents that happen far from home, which pays for meals, lodging, and transportation home or to your destination, with a return trip to pick up your car included. If you work for a rideshare company, you can get extra coverage for that, too. Young drivers pay a lot for coverage, but State Farm extends its good student discount beyond college graduation, until drivers are 25. Safe and accident-free drivers are also rewarded with discounts from State Farm. It also offers usage-based policies, which monitors driving behavior and gives lower rates to those who qualify as safe drivers.
"I have had to file many claims and have been satisfied with the result every time." –California, age 27
"Affordable prices, good customer service, they take the time to answer any concern you have." –Arizona, age 41
"They are always there for me. They are helpful in explaining things I don't understand." –California, age 67
"Girl, they have affordable rates good customer service, and they do take complete care of you." –Georgia, age 56
Best value for price:
Geico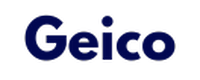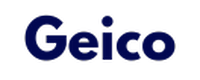 Geico
Customer Service
More Details
Customers who recommend
88%
Among the cheapest for drivers with accidents and tickets, and the cheapest for liability only and full coverage policies, as well as young drivers, based on rate research.
Received four star InsureScore for customer service.
Offers specialty coverages and lots of discounts.
Feature-loaded mobile apps, received InsureScore of four stars for websites and apps
Received InsureScore of 3.5 stars for claims handling.
While you can talk to agents, better fit for tech-savvy drivers who want to handle their own account.
Doesn't sell gap insurance.
Limited usage-based insurance offerings, available in only 16 states, and in some states your rates may increase based on your driving performance.
Geico has excellent pricing for coverage and high scores for customer service.
GEICO is well known for its advertising campaigns including the gecko, which first appeared in 1999, and the caveman, which it started in 2004, but GEICO began back in 1936 as the Government Employees Insurance Company, initially targeting federal employees and certain categories of enlisted military officers. Within a year, GEICO had written 3,700 policies and hired 12 staff members.
Today, the company has more than 11 million policyholders, an A++ financial strength rating from A.M. Best and offers coverage in every state plus the District of Columbia. GEICO no longer limits who it insures and has grown to be the second largest car insurance provider in the nation.
Geico's mobile app allows you to do more than file claims and manage your account online. It also shows the price of gas at nearby stations, has a parking lot timer and locator, provides service and recall reminders and uses augmented reality to highlight attractions in your area. Geico's optional coverages include emergency road service, rental reimbursement and mechanical breakdown insurance. You can also get coverage if you drive for a ride-share or food delivery company. Geico also offers Mexican car insurance policies for various lengths of time, which is required for driving in Mexico. You can also qualify for up to 26% off your rates if you are accident-free for five years. Discounts include those for military, emergency deployment, federal workers and affinity groups. Geico also established a scholarship program at the University of Maryland University College (UMUC) for the spouses and children of federal government employees and military service members.
"It's the cheapest for the best coverage. Customer Service is outstanding. They do not hassle me." –Utah, age 78
"My insurance company has a user friendly website and mobile app that makes making any changes very easy. They are also very quick in responding." –South Carolina, age 53
"No hassle claims and cheaper than most others." –Oregon, age 44
"Easy to apply for and start a new policy with them. Good rates." –Connecticut, age 36
Best for young adults and college students:
Progressive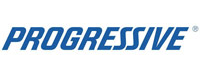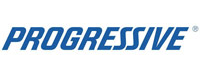 Progressive
Customer Service
More Details
Customers who recommend
76%
Great pricing for college-aged drivers, based on a rate analysis.
Among the cheapest rates after speeding violations and accident claims.
Four-star InsureScore for claims service.
Discounts beyond those for students, an app and perks that fit well with college-age demographic.
Average customer service scores.
Affordable price with lots of discounts, excellent rating for claims service.
Progressive is known for a number of firsts in the auto insurance industry including writing insurance for high-risk drivers, concierge service to help customers find a replacement vehicle, and in-person service and support after a claim report. Specially marked vehicles bring claims professionals to wherever customers need them, including the site of an accident.
Progressive is the 4th-largest personal auto insurance provider and is known for its pay-as-you-drive program, Snapshot. Snapshot drivers volunteer to be monitored and can receive significant discounts through the program if found to be following safe driving practices.
The majority (91%) of young drivers surveyed prefer to shop and buy coverage online and through mobile apps. In addition to good student and student away discounts, Progressive offers lots of price breaks for the tech-savvy – get a quote online to earn an average of 4% off, sign online to net an average 9% discount, and then you're qualified to get the paperless discount. If you're a safe driver who doesn't log many miles, Progressive's usage-based SnapShot plan can also save you money. Another benefit for cash-strapped college students is the PerkShare program. It provides special deals, discounts and offers on pet supplies, cabin and campground rentals, oil changes, moving vans, car rentals and more. You can also buy Mexico car insurance, coverage if you drive for Uber or Lyft and coverage for ATVs, JetSkis and snowmobiles. One more bonus: if you have collision coverage and your pet is injured in an auto accident, Progressive can cover your vet bills up to a specified limit.
"I am completely happy." –Pennsylvania, age 27
"Progressive is very helpful at finding the best discounts for you, the actually value loyalty, they actually offer the best in customer service and have kept me loyal for 15 years." — Alabama, age 36
"I have been very happy over the years with the price and the automatic billing, as well as the discounts for paying all at once." –Illinois, age 33
Best for AARP members/senior drivers:
The Hartford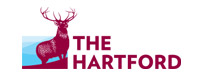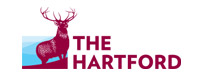 Hartford
Customer Service
More Details
Customers who recommend
76%
Specialty coverages that cater to senior drivers.
Received above average InsureScores for customer service (3.5 stars).
Rates are not as affordable as you'll find among other major carriers.
The Hartford, which has a partnership with the American Association of Retired Persons (AARP), specializes in selling insurance for older drivers, and offers coverage for AARP members who are 50 or older.
The Hartford Financial Services Group, commonly known as The Hartford, began as a fire insurance company back in 1810, and in 1913, began to provide a number of insurance coverage options, including accident, automobile liability and property damage. The Hartford logo is a stag and serves as reminder what the company, which celebrated its 200th anniversary in 2010, stands for – strength and stability.
In 2016, the Fortune 100 company released its own smartphone app, joining the ranks of the largest auto insurance carriers and staying current when identifying and processing consumer needs and trends.
The AARP Auto Insurance program guarantees that your coverage won't be dropped as long as you have a valid driver's license and pay your bills. You can also lower your monthly rate by 3% by taking an online defensive driving course. Its RecoverCare, which comes with a standard policy, helps pay for essential home services that a customer cannot do because of a covered automobile accident, such as lawn maintenance, food preparation or dog walking. Free-car replacement is another perk of a standard policy. The Hartford/AARP plan also has a 12-month fixed rate, which helps seniors budget their expenses and manage retirement income. If you pay for the Advantage Plus plan, benefits include diminishing deductibles, accident forgiveness, waiver of deductible if you're not at-fault for an accident and emergency expense coverage.
"When you have a claim they don't give you the run around. My car was parked and was hit. Other driver filed a claim against me. My company appealed and sent me my deductible back. Also, paid for car rental." – Virginia, age 67
"Great rates for AARP members, especially if bundling home and auto." – Texas, age 63
"We've been with them for over 20 years and have been highly satisfied." – Florida, age 78
"Great customer service, easy billing and payments, very responsive to claims." – California, age 70
Compare All Auto Insurance Companies
Best car insurance company for discounts: American Family
Why we recommend it: It offers the most discounts – 18 – among the major carriers surveyed.
Editor's pros and cons
Pros:
With the most price breaks to choose from, chances are your driver profile will match up with more discounts than with other carriers.
Rewards claims-free drivers with automatic diminishing deductible.
Earned four-star InsureScore for customer service.
Cons:
Claims satisfaction was lower than other companies surveyed.
Lower percentage of customers said they'd recommend it compared to others in the survey.
Some of the discounts American Family offers that aren't commonly found elsewhere include those for young volunteers and multi-generational customers. If you buy a policy before the end of March, you'll like qualify for a 10% "auto premium relief credit." In addition to lots of discounts, American Family also sells gap insurance, ridesharing coverage, accidental death and dismemberment coverage, roadside emergency and rental reimbursement. It also offers usage-based insurance. As soon as you buy a policy, $100 is taken off your deductible, and that continues for each accident-free year.
Feedback from surveyed customers:
"This is a good insurance company. Unlike others, it will not sell you something you do not need." –Washington, age 31
"The prices are fair and customer service is excellent." –Arizona, age 74
"I have car, home, and life insurance though them. They have the best coverage with appropriate pricing." –Ohio, age 26
"That they have excellent employees with great customer service. They are easy to get ahold of and answer any questions you have. Also they are reasonably priced." –South Dakota, age 38
Best for customer happiness: Auto-Owners
Why we recommend it: Excelled in keeping customers satisfied with their service and offers specialty coverages.
Editor's pros and cons
Pros:
Received four-star InsureScore for claims handling.
Received four-star InsureScore for customer service.
Highest percent (96%) of customers said they'd renew their policies.
Offers a variety of specialty benefits that serve customers beyond coverage and that save money on coverage.
Cons:
No usage-based plans.
No rideshare coverage.
Lacking in mobile apps.
Auto-Owners has some special offerings that are a bit less common among other carriers. Included in the add-on Personal Automobile Plus Package are 10 benefits, such as identity theft protection, cell phone replacement and the re-keying of locks. Another special coverage you can buy is diminished value, which helps mitigate depreciation in your car's value after an accident. Under its "collision advantage" plan, Auto-Owners will waive the collision deductible if you're in an accident with another car insured by the company. If you also have a home insurance policy with Auto-Owners and both your house and vehicle are damaged in the same event, your auto deductible will be waived if less than your personal property deductible. If it's higher it will be reduced by that amount.
Feedback from surveyed customers:
"Claims service and price are great." –Michigan, age 46
"The company is very people-oriented, with concern for the customer's needs. If discounts are available, you will be informed and any savings will be offered to you." –Georgia, age 55
"Been a satisfied customer for over 16 years." –Arizona, age 80
"Good benefits and easy claims process for the price." –South Carolina, age 68
Best for military: USAA
Why we recommend it: Specializes in coverage for military members, consistent high InsureScore marks for price, claims and customer service.
Editor's pros and cons
Pros:
Specialty coverage for active and retired military members and their families.
Received an InsureScore of four stars for claims, customer service, website/apps and pricing.
Cons:
Extended family of retired and active military members don't qualify; you must be the spouse or child of former or active military members.
USAA caters to military personnel, so you get a discount for garaging your car on base, and it also offers coverage if you have a side-hustle as an Uber or Lyft driver. Other offerings include a waiver of your deductible if you're not at fault for an accident. That means you won't have to pay your collision deductible if an accident wasn't your fault. USAA also has a "no drop promise/guaranteed renewal" program, so even if you have accidents and traffic violations your policy will still be renewed. It also has a usage-based policy called SafePilot that provides up to 20% off if you demonstrate safe driving habits.
Feedback from surveyed customers:
"Easy-to-use website, reasonable rates, good service and policies." –New York, age 54
"They were great with my claims. I was in a renter vehicle an hour after my car got hit. And when my kitchen flooded because of a 13-year-old leaking fridge, they went after the manufacturer and got my deductible back."" –Texas, age 34
"Outstanding in every aspect and in every respect. They know who their customers are and spend every waking moment addressing their unique needs by treating them as a family." –Virginia, age 70
"USAA is fantastic Whenever I've had a question about my policy, they've been great about explaining anything that had me confused, their prices are great, they offer a lot of perks, including roadside assistance and a rental car if you've been in an accident, their web site is fantastic, and you can get your bill online and get it paid automatically out of your checking account or credit card. I set it all up and then I don't have to think about it or worry about whether or not I remembered to pay the bill on time. If the company makes money you get a rebate at the end of the year. They're just a real pleasure to work with." –North Carolina, age 64
How do I choose the best insurance company for 2021?
When deciding which company is best for you, take into account how well the policy offerings and discounts match your driver profile, in addition to how a company rates for customer service. You can find details on most of the topics below by clicking on the company review button in the chart above.
Here's how to find the best auto insurance company for you:
Research their record on customer service and claims handling — You want to be sure the company has a reputation for being responsive to customer needs, as well as for prompt and no-hassle claims handling.
Review policy offerings and perks – If you want to insure other types of vehicles, say a boat or snow mobile, or want free roadside assistance, or a rideshare driving endorsement, make sure the companies on your list offer these types of coverages and services.
Assess discounts – When it comes to car insurance discounts, what matters most is not how many are available but rather how many match your particular situation. So, if you qualify for, say, low mileage, student away, multi-car, occupation and safe driver discounts, you'd want to choose a company that offers all of those. Insure.com's auto insurance discount analysis found that safe driver (27%) and accident-free driver (26%) discounts net the most savings, followed by student discounts (about 18%) and bundling with home insurance (14%).
Consider their financial strength ratings – Be sure the company has a healthy financial portfolio by checking A.M. Best ratings so you can be confident they have the resources to pay claims. Most major carriers will pass muster, but smaller, regional companies may not, so be sure to check.
Check complaints to state regulators – You can see how many complaints were filed to state overseers for companies you're considering by visiting the company review pages at Insure.com or the National Association of Insurance Commissioner's website.
Compare pricing – Once you've vetted companies on all of the above and decided how much coverage you need, compare quotes from at least three car insurance providers to see who has the best rates. Some carriers may have huge discounts, but also a higher base rate, so still are more expensive than the others. One may be a bit cheaper and has identical coverage compared to others, in which case you'll save money by going that one.
What we surveyed to identify the best auto insurance companies
We commissioned a survey of top company policyholders. Many of those surveyed had multiple types of policies. The survey collected customer ratings for 20 leading companies in the auto category and 15 leading companies in each of the home, health and life categories. Only current customers of the insurers on our lists were surveyed, and the survey was not open to the general public on the Insure.com website.We asked policyholders about the following categories for ranking purposes:
Value For Price
Customer Service
Claims satisfaction
Usefulness of website & mobile apps
Plan To Renew
Would Recommend
We also asked for feedback and anecdotes to help people who may be looking to purchase a policy with their current insurance provider. And we asked questions that are not rated or ranked on, such as why they first purchased from the company and how they prefer to deal with their insurer, as this may be valuable to you when deciding if the company is the right fit for your needs. To view the extra information, be sure to click on the company logo to view its individual page.
How we ranked the top car insurance companies
Our team of insurance and data experts ranked and identified the best car insurance companies based on what policyholders in our survey have to say about their experiences. This is an independent editorial analysis devoid of affiliations or partnerships of any kind – companies did not pay to be included. The A.M. Best financial ratings represent an assessment of an insurer's ability to meet its financial obligations to policyholders. These are separate from the editorial ranking.
Consumer's feedback are weighted as follows:
The expert team reviews and analyzed the survey results to share with consumers because we believe it's important to view and evaluate real-life feedback when shopping for insurance. Getting more information is always better when researching the best insurance companies, so continue on to see what our surveyed policyholders had to say.
Why you should trust us
We're not only auto insurance experts who enjoy sharing our knowledge. We're also consumers just like you. As consumers, we want to know what to expect when it comes to a company's claims service and if the insurer has a decent website and apps. We, too, want a good price, great customer service and to feel comfortable when deciding on a company to purchase an insurance policy. For this reason, we take our Best Auto Insurance Company's survey seriously so that all of us can find the insurance company that fits our needs.
Whether it's your first-time buying insurance or switching insurance providers or 25th time, our mission is to provide you with a quick and easy way to review and determine which companies will be the best fit for you. Our reviews and rankings are unbiased and based on the earnest ratings and feedback from surveyed policyholders.
Frequently asked questions about car insurance
What company is best for auto and home bundling?
Nationwide was the company with the cheapest home and auto insurance bundle quotes, among those surveyed. With a savings of 29%, Nationwide saved homeowners an average of $1,310. That's about $600 more than the nationwide average bundle savings annually. When we asked Nationwide customers if they would recommend the company to others, 82% said yes and 93% said they planned to renew their plan.
What are the different types of car insurance?
The basic components of a car insurance policy are:
Liability – pays for damage and injuries you cause to others and their property
Comprehensive – pays for damage to your car from fire, flood, hail, falling objects, vandalism, animal strikes and covers stolen cars
Collision – pays for damage to your car regardless of who caused the accident
What types of car insurance do I need?
You must carry liability in nearly all states to drive legally. Each state has a required minimum amount of liability that's required. Bodily injury liability coverage helps pay the medical bills of those you injure in an accident that's your fault. Property damage liability pays for damage you cause to their property or vehicle.
How much car insurance coverage do I need?
State minimum liability requirements are rarely sufficient enough to fully protect you financially. Insure.com Senior Consumer Analyst Penny Gusner recommends you buy the following amounts of coverage:
$100,000 of bodily injury liability per person; $300,000 per accident
$100,000 of property damage liability
How do I find the cheapest car insurance?
The best way to find the lowest priced coverage is to compare car insurance quotes. You should compare quotes from at least three car insurance providers for the same amount of coverage. That way you know what you can expect to pay, based on your driver profile. Each insurance company uses its own formula for determining costs, so the price can vary significantly among carriers for the same policy. Additionally, you should be sure to get all the discounts that match your driver profile and do your best to maintain a clean driving record and good credit.
Insure.com surveyed more than 300 drivers and found that 33% never shop their policy, which means they're losing out on significant savings, as pricing varies significantly among carriers. You can save up to $1,600, on average, by comparing car insurance companies, based on an Insure.com rate analysis.Three percent only compare care insurance quotes every 10 years, 7% do so every five years and 24% every few years. Just 19% do so annually, with 13% comparing auto insurance quotes upon renewal at six months. You should shop your policy at least every year upon renewal to be sure you are getting the most affordable rate from a company that fits your driver profile.
Compare companies to find the best fit for you!
All you need to do is find companies you like and click ,"Add to Compare."
When you're ready to review, click the compare button that appears in this menu.